A conversation with Aliaksandr Kuushynau, Head of Wialon at GPS Monitoring Company: Gurtam
Gurtam is a global software company that develops Internet of Things (IoT) solutions that enable hundreds of thousands of fleets around the world to optimize their performance. We have offices in Lithuania, United Arab Emirates, USA, Argentina, Belarus and Russia, where about 300 employees work. Our flagship product is Wialon, a multifunctional IoT platform.
With its flexibility and open API enabling powerful integrations and ERP, Wialon is used in various business sectors, ranging from long-distance transport and cold chain to public transport and waste management – ​​just to name a few.
Wialon is a hardware-independent platform with an ever-growing list of compatible devices. We started with traditional GPS tracking devices and fuel and temperature sensors.
But now we're able to integrate Wialon with far more sophisticated devices, including video surveillance solutions that use machine learning and artificial intelligence.
This universality enables our partners – Wialon service providers – to seamlessly implement Wialon into fleet management systems and develop new solutions in addition to what was initially requested. For example, the initial task of optimizing corporate fleet routes can be developed into a more business-oriented scenario, opening up new opportunities for a customer, such as: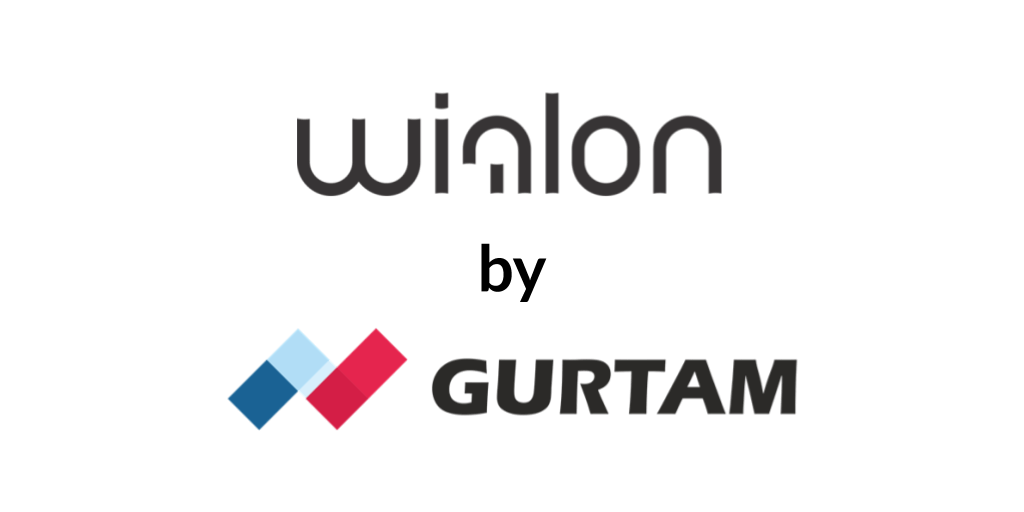 How did the idea for the company come about?
Gurtam is a family company founded in Belarus in the early 2000s. It was clear almost immediately that developing a unique product and growing expertise in a specific area had more potential than developing custom software, which was (and still is) fairly typical then.
Initially, most of our customers came from Eastern European countries, because there the problems that our software was supposed to solve were in the foreground: control of route and timetable adherence, misuse of company fleets, fuel theft. However, as we went on, we found that, on the one hand, companies from different regions have similar problems. On the other hand, we can cover even more topics with our solution than we originally planned.
Since then, Wialon has been universally thought of as Lego: you can build anything out of its blocks by following the guidelines and instructions. In addition, there are many alternative ways to create something unique with Wialon, a product tailored to a specific task or fleet.
Today, Wialon is the global leader in terms of the number of vehicles connected to all universal IoT platforms dedicated to fleet management and vehicle tracking.
How has the company performed during the pandemic?
At the beginning of 2020 we were present in more than 130 countries worldwide and I said at our partner conferences that neither economic nor political obstacles can stop us because we are active on all continents. But as we witnessed the lockdown literally stopping transport here and there, we realized that this would not only affect Wialon, but the entire transport industry and related businesses.
Just one example, in Malaysia, before the pandemic, we tracked 20,000,000 kilometers per week for the Wialon connected vehicles. By April 2020 the numbers were down 10x and we were down to 2,000,000 a week. The same scenario played out in many countries, although the dynamics were different.
As we observed this trend, we realized that traditional shopping and shipping would soon be replaced by new services and modes of delivery and transportation. Because of this, we decided to focus on further developing Wialon and adding features for dispatching, routing and courier services.
In addition to these new instruments, which enable us to enter new business areas and new markets, we have developed a comprehensive set of protective measures for our partners.
● It included the ability to 'freeze' or 'park' units within the system and consequently not pay for the vehicles that could not be used due to the pandemic restrictions.
● We have also introduced an interactive map to track the evolution of commercial vehicle mileage around the world.
● To help our partners maintain their market positions, we have put together a guide with recommendations on how to use the lock time wisely.
● With the shift of all interactions to the Internet, our company has initiated a series of online meetings – Gurtam Meetups – to keep the partner community united and informed.
● As the lockdown offered more free time, we encouraged our partners to continue their education and made the Wialon certification completely free. Regular certifications ensure their competence and the high quality of their services.
All of this led to new projects that might never have happened if it weren't for the pandemic. In addition, we have managed to preserve our global partner community. Consequently, both 2020 and 2021 have brought us high profitability without outside investments.
What can we expect from Gurtam in the future?
Gurtam will drive its development in the IoT space, mainly focusing on traffic telematics. In addition to our flagship product Wialon, which is already the market leader, the company will continue to push our relatively new product flespi, a backend solution for aggregating and normalizing data from various IoT and telematics sources.
It can manage devices wirelessly, apply custom algorithms to real-time data, create live dashboards, and more. flespi's API significantly surpasses the API functionality of Wialon and other platforms of this type.
At the same time, we will continue to expand the versatility of Wialon and make it relevant and applicable to more and more business areas and IoT areas. We will avoid delving into just one area. We would rather develop Wialon in such a way that our value-added resellers, service providers and partners using Wialon around the world can start any project and be sure that Wialon is a perfect fit for their business needs and future opportunities.
https://techround.co.uk/interviews/a-chat-with-aliaksandr-kuushynau-gurtam/?utm_source=rss&utm_medium=rss&utm_campaign=a-chat-with-aliaksandr-kuushynau-gurtam A conversation with Aliaksandr Kuushynau, Head of Wialon at GPS Monitoring Company: Gurtam