A conversation with Ursula Eysin, Founder and CEO of Boutique Consultancy: Red Swan
Red Swan is a consultancy specializing in scenario, transformation, innovation and strategy processes combined with professional communication, branding and storytelling, which was founded by me and Johannes Eysin in January 2015 in Vienna.
We focus on developing innovative ideas and business models, technology for people and empowering individuals, startups, established companies and organizations to create something new and different. Red Swan accompanies customers from the development of new ideas and the search for cooperation partners to market entry, commercialization and new business development.
In all our processes we always dive deep into issues, motivations and even the subconscious – the things we don't know, we don't know. If you wish, join us on this journey.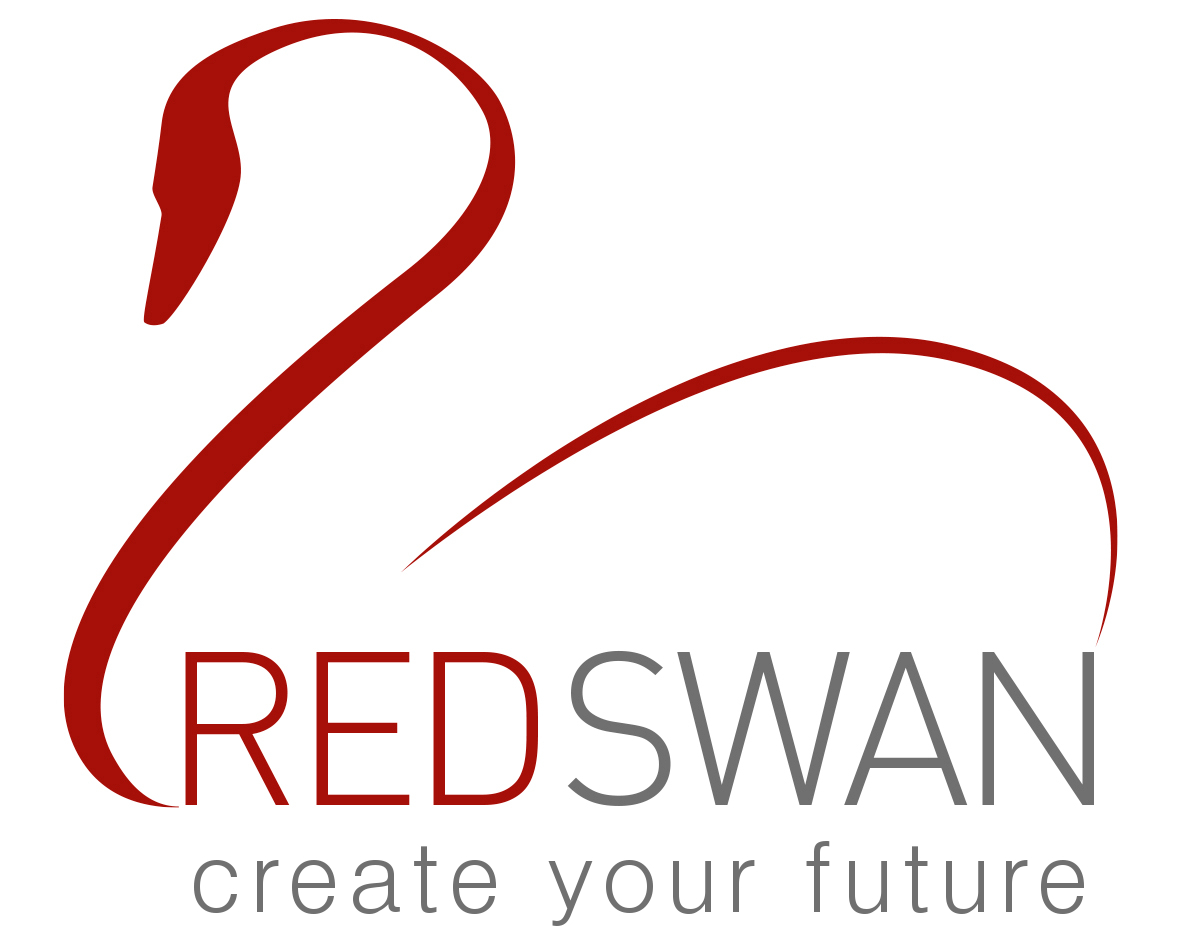 How did you come up with the idea for the company?
The company name "Red Swan" was inspired by Nassim Taleb's famous strategy book "The Black Swan". Black swans are game changers. At Red Swan, too, we want to change the game. And the red represents the passion and creative energy we put into this change. That's why we call ourselves creative strategists.
We love helping our clients become incredibly successful by diving deep into their subconscious. The process for this: Future Scenario Thinking.
It is our passion to bring the excitement and benefits of future scenario thinking to the people who benefit from it. I had the great opportunity to learn the scenario method from one of the best: former Chief Strategist at Royal Dutch Shell, Karl Rose. Over the past 11 years we have carried out scenario projects for a large number of ministries, companies and trade associations.
How has the company performed during the pandemic?
When the Corona crisis started, my phone didn't stop ringing. Many new customers called me to say: "Now we should think about the future and create future scenarios!" We have a process for this: Scenario Planning (or Scenario Thinking, as I prefer to call it). It was first used by the US Air Force for strategic planning in the 1940s. Then, in the 1960s and 70s, a team from Royal Dutch Shell took it over for business purposes with great success.
Shell was already prepared for an oil shock scenario when others didn't even dare to think about it. This enabled Shell to rise from a rather weak market position to the top 2 of the world's leading oil companies.
How was that possible? Shell had envisioned various future scenarios, not just the one they thought was most likely to unfold. This allowed them to prepare for the best, the worst, and everything in between.
A crisis like the present one plunges us into an ocean of uncertainty. This can leave us feeling completely powerless and out of control. I can't promise you control (because the desire for control comes from a place of fear), but I can promise you empowerment. No power over other people, but coming into your own power by facing reality and taking inspired action steps from there.
In the scenario process, we face reality by delving deep into internal and external drivers and learning our true priorities and motivations. And this is how we can turn uncertainty into a competitive advantage. But does that only apply to large organizations like the US Air Force or Shell? Not at all.
The procedure can be applied to all sectors and company sizes. This ranges from small start-ups and SMEs to large corporations, public organizations and even states and state conglomerates.
Who should use it?
Anyone who has to make a decision in the face of uncertainty. It can be as big as investing in a new power plant or how you choose your business partner and employees. The decision can be as individual as the choice of school, course of study, profession, business partner or spouse.
Anyone who wants to shape the future. Abraham Lincoln once said, "The best way to predict the future is to create it." By imagining the future and acting on it, you can create the future you want.
All who wish to live in reality, bring unconscious drives and motivations to the surface and take appropriately inspired action steps.
What can we expect from Red Swan in the future?
More hot views on the future of mankind, especially the intersection of technology, economy and the human factor.
https://techround.co.uk/interviews/a-chat-with-ursula-eysin-red-swan/?utm_source=rss&utm_medium=rss&utm_campaign=a-chat-with-ursula-eysin-red-swan A conversation with Ursula Eysin, Founder and CEO of Boutique Consultancy: Red Swan