Ajax fined after goals scored 'four inches too small' in Arsenal draw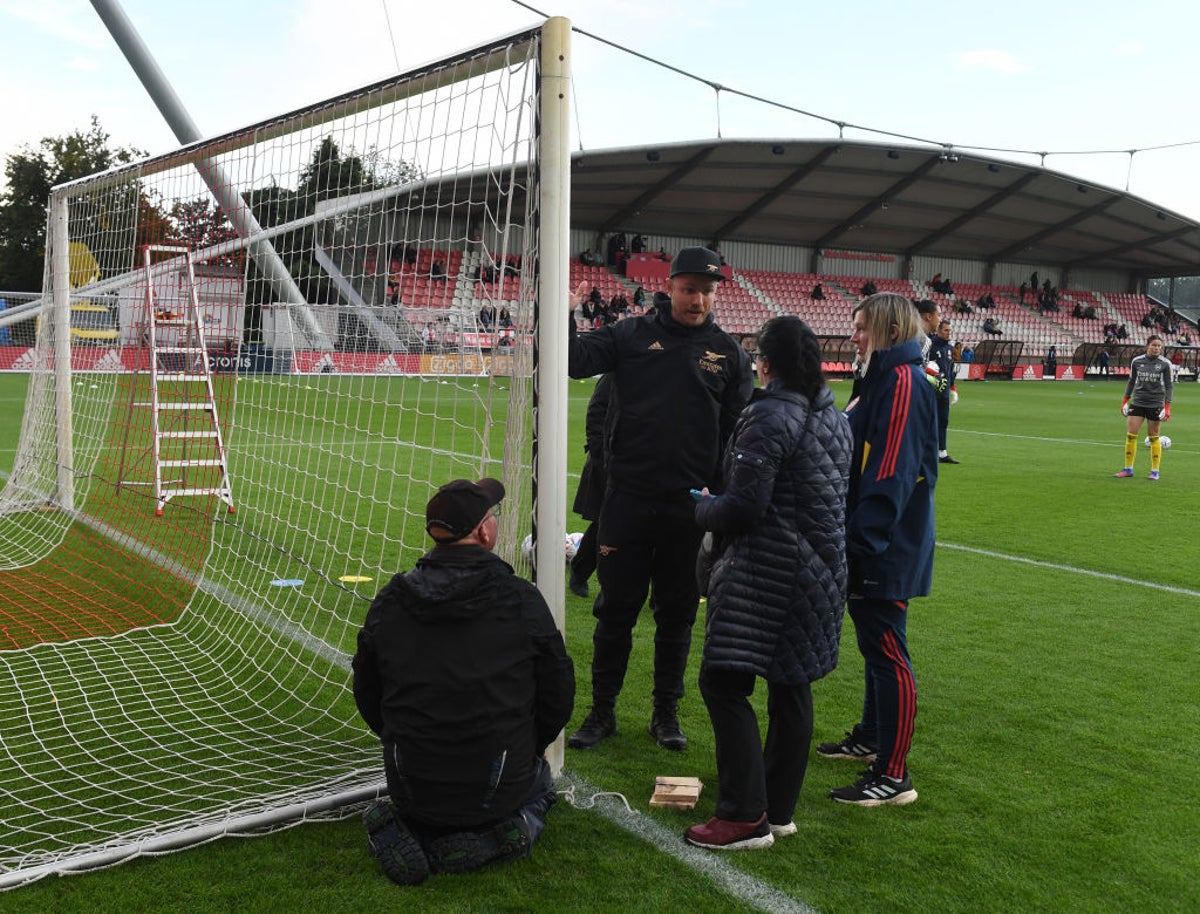 Ajax have been fined after the goals for their women's Champions League game against Arsenal were found to be 10 centimeters too small.
The Gunners players alerted the Dutch club's ground staff during the warm-up to the second leg on September 28, which the English won 1-0 to seal a 3-2 aggregate win and a place in the group stage.
Uefa's Control and Ethics Disciplinary Body (CEDB) fined Ajax €1,500 (£1,315) over the incident.
Arsenal head coach Jonas Eidevall said at the time: "It was a very strange experience coming here, a big club like Ajax, but we had to measure the goals before the game and it turned out the goals were 10 centimeters too small .
"Honestly, I've never experienced anything like it."
Rangers have been fined €40,250 (over £35,000) in connection with a series of disciplinary proceedings relating to their men's Champions League group stage game on October 4.
The Scottish club were fined for lighting fireworks, displaying an anti-UEFA banner that carried a "provocative message of an offensive nature", throwing objects and breaching UEFA's protocols for returning to the game .
Celtic have been fined €19,500 (just over £17,000) after their fans set off fireworks in a Champions League game against German club RB Leipzig on October 5.
https://www.independent.co.uk/sport/football/ajax-uefa-arsenal-celtic-gunners-b2207890.html Ajax fined after goals scored 'four inches too small' in Arsenal draw