American Truck Simulator's next stop is Kansas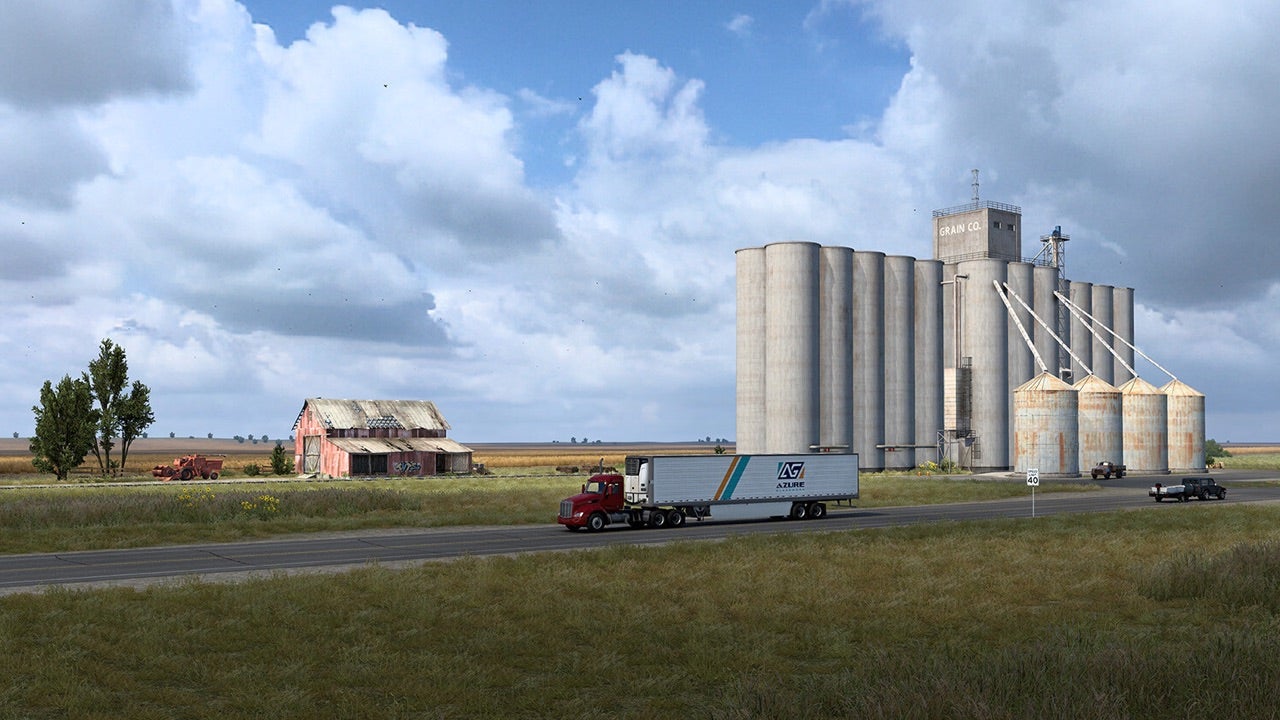 After moving to Texas late last year, American Truck Simulator has a new target in mind; The next stop on his US tour – following the release of the upcoming Oklahoma expansion – will be Kansas.
SCS Software confirmed back in November that Oklahoma would be American Truck Simulator's first post-Texas expansion, but the developer has now added a new stop to the driving sim's itinerary and announced that work on Kansas in a has begun post on his website.
Kansas will be American Truck Simulator's 13th explorable state, along with California, Nevada, Arizona, New Mexico, Oregon, Washington, Utah, Idaho, Colorado, Wyoming, Montana, Texas and of course the upcoming Oklahoma expansion.
"It was once considered the agricultural heartland of the country," explains SCS at the The Steam page of the Kansas expansion"The Sunflower State has managed to attract many large companies and has developed in other industrial areas due to its central location and favorable infrastructure for logistics operations. But as the moniker suggests, nature certainly does very well to keep up with technology advances, as the state parks and vast prairies offer unique vistas with a wonderful atmosphere that will leave any trucker passing by with something to remember will."
American Truck Simulator's Kansas expansion promises a tour of the state's "native grasslands, streams, lush blue skies, and green grasslands" upon its arrival – but there's no indication yet of when that might be. Kansas likely won't get a release date until after Oklahoma launches, and SCS has yet to mark that on the calendar as well.
As for what's coming to Kansas, all indications are that it won't be too long before American Truck Simulator is ready to hit the road and begin its journey to Nebraska.
https://www.eurogamer.net/american-truck-simulators-next-stop-is-kansas American Truck Simulator's next stop is Kansas