News
Angus Cloud's mother says her son 'didn't intend to end his life'
Lisa Cloud, mother of the late "Euphoria" star Angus Cloud, said it was "perfectly clear" that her son "had no intention of stepping out of this world" after his death earlier last week.
The actor, best known for his role as Fezco on the hit HBO series, died Monday at his family's home in Oakland, California. he was 25
Lisa Cloud, in a statement shared on FacebookShe wrote that she appreciated the love shown to her family, before noting that while her son was in "deep sadness" at the recent death of his father, Conor Hickey, from mesothelioma. She described Angus Cloud's last day as "a joyful day".
"He was in the process of reorganizing his room and placing objects around the house with the intention of staying in the home he loved for a while. He spoke of his intention to provide for his sisters in college and also to help his mother emotionally and financially. He had no intention of ending his life," Lisa Cloud wrote.
"As we hugged goodnight, we said how much we loved each other and he said he'd see me in the morning," she added. "I don't know if or what he put into his body after that. All I know is that he laid his head on the desk where he was working on art projects, fell asleep and never woke up again."
It was "determined that the actor was already deceased" after officers from the Oakland Fire Department were dispatched to the home Monday morning. a department spokesman told CNN. A cause of death has not yet been announced.
The past week has seen numerous tributes honoring the late actor, including contributions from his "Euphoria" co-stars Zendaya, Sydney Sweeney and Dominic Fike, as well as other entertainers like Drake and Billie Eilish.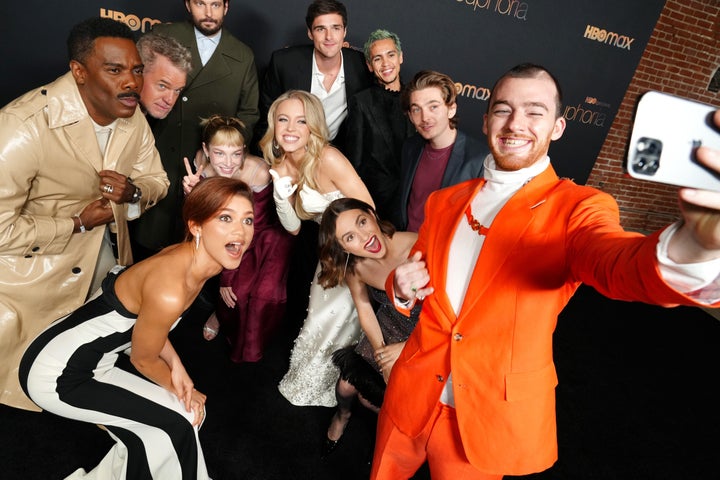 The actor's mother noted that she might find out he "accidentally and tragically" overdosed before reiterating that he had no intention of "getting out of this world."
"His struggles were real. He has given and received so much love and support from his tribe," she wrote. "His euphoric work became a lightning rod for his generation and opened up a conversation about compassion, loyalty, acceptance and love."
She later referenced Angus Cloud's head injury, which resulted from a fall into an excavation resulted in a fractured skull in 2013, Variety reported last year.
"He received 10 bonus years and filled them with creativity and love," wrote Lisa Cloud. "To honor his memory, please make random acts of kindness a part of your daily life. Bless your hearts."