Another senior Putin official dies mysteriously, adding to the suspicious deaths since the start of the Ukraine war
Roman Malyk, a Russian official responsible for mobilization and recruitment in Russia's Far East region, has been found dead, becoming the youngest among President Vladimir Putin's officials and allies to die a mysterious death.
Malyk was found dead on October 14. His body was reportedly hung "on a fence" and discovered "with signs of suicide," reported Russia's independent Meduza news agency, citing local Vremya Peremen news agency.
According to Meduza, Telegram channel Mash reported that Malyk's body was found "near a fence."
Russian officials initially ruled heart problems as the cause of death. However, the police are not ruling out murder or suicide as the cause of death. People close to Malyk said they didn't believe his death was a suicide, Meduza noted, without citing the source of the information.
Malyk is the youngest among Russian officials to die mysteriously in the months following Russia's invasion of Ukraine. Many of the officials killed had ties to either the Kremlin or Russia's energy and technology sectors.
Ivan Pechorin, a top executive at the Corporation for the Development of the Far East and the Arctic, was found dead on September 10 after allegedly falling off his luxury yacht and drowning near Cape Ignatiev. Days before his death, Pechorin attended the Eastern Economic Forum, which Putin also attended.
Igor Nosov, the 43-year-old general director of the same company, died of a stroke in February, according to Russian media.
Anatoly Gerashchenko, the former head of the Moscow Aviation Institute (MAI) university, died after falling down the stairs. In a press release issued after his death, the university said Gerashchenko "died as a result of an accident".
Ravil Maganov, CEO of Russia's second largest oil company Lukoil, died after allegedly tripping while smoking and falling out of a hospital window.
Other officials who have died a mysterious death since February include Alexander Subbotin, a former Lukoil top executive; Vladislav Avayev, former Vice President of Gazprombank; Sergei Protosenya, former deputy chairman of gas company Novatek; and Alexander Tyulyakov, a Gazprom executive.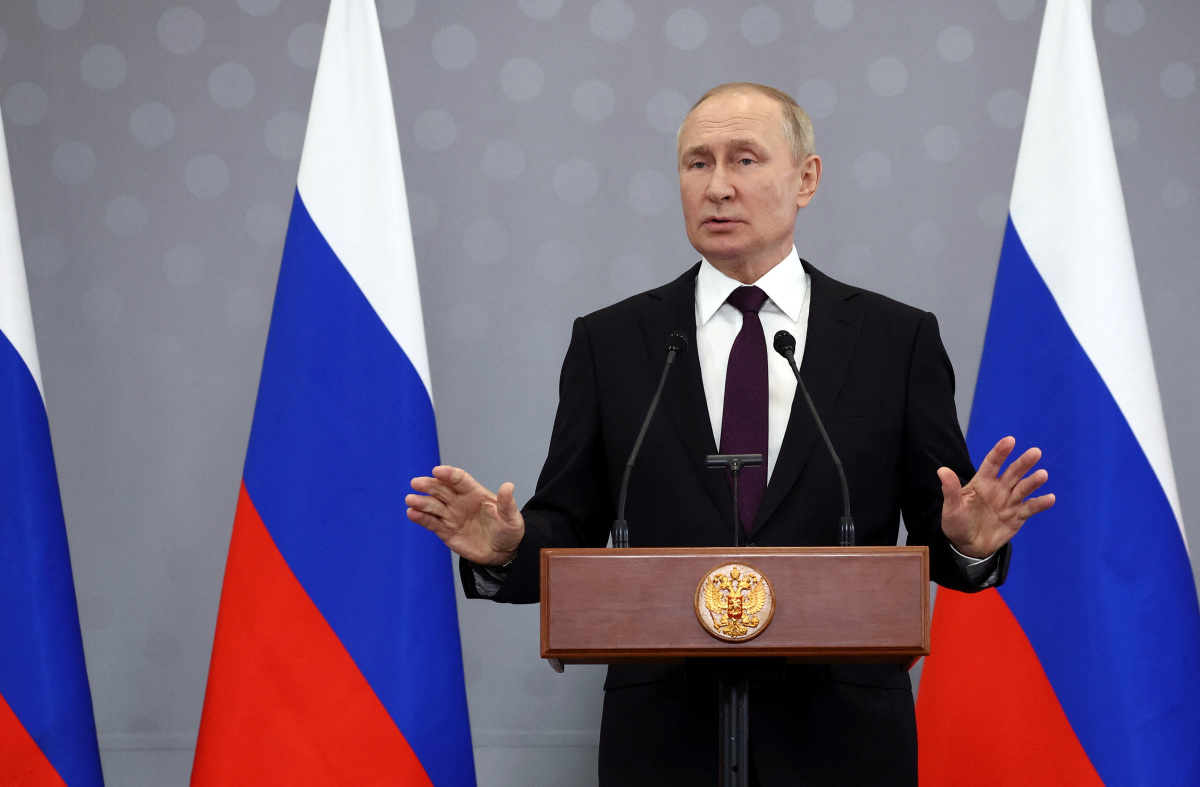 Related Articles
https://www.ibtimes.com.au/another-putin-senior-official-mysteriously-dies-adds-suspicious-deaths-ukraine-war-began-1839674?utm_source=Public&utm_medium=Feed&utm_campaign=Distribution Another senior Putin official dies mysteriously, adding to the suspicious deaths since the start of the Ukraine war