Anthony Joshua tells Tyson Fury he will be 'ready in December' for title shot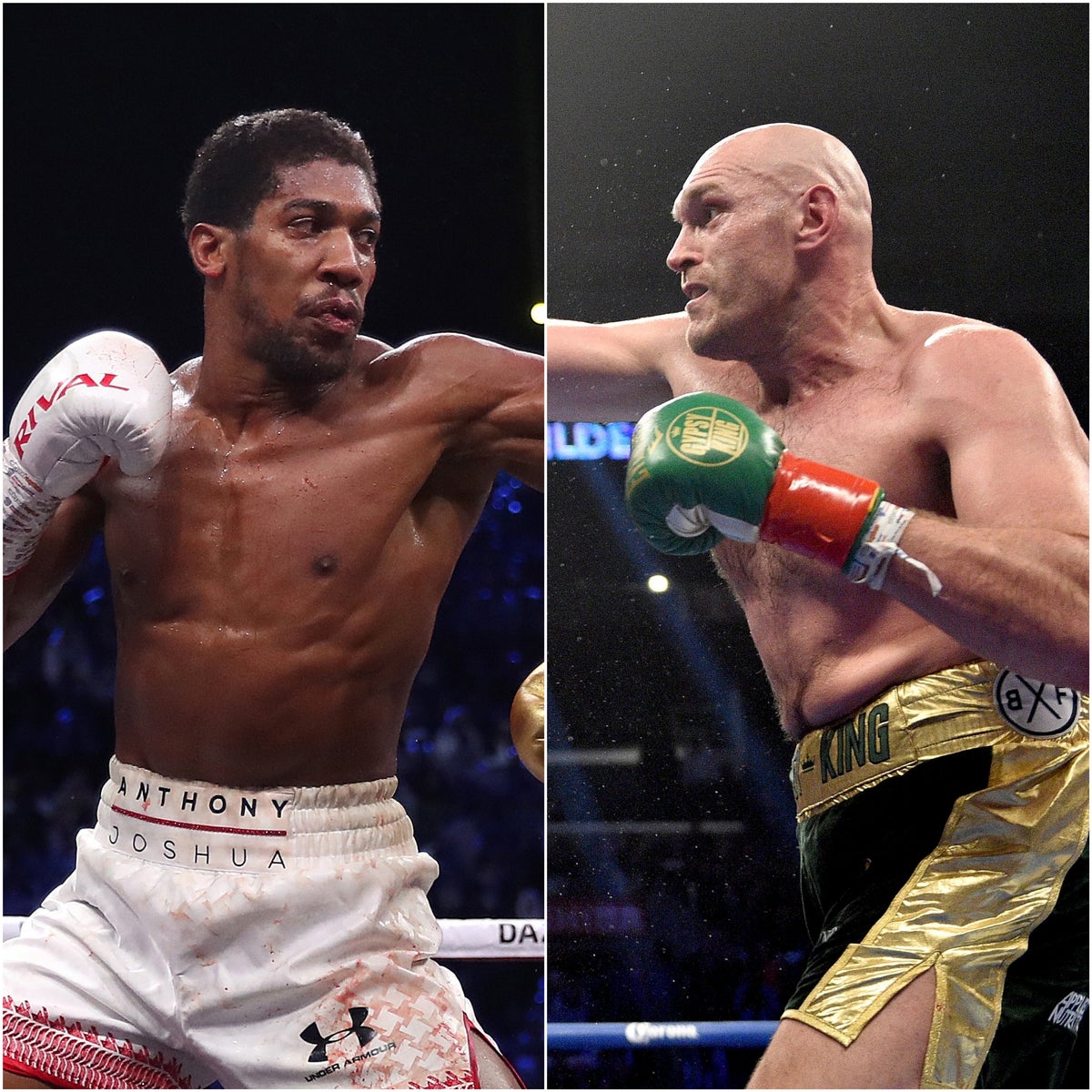 Anthony Joshua said he will be "ready in December" after Tyson Fury offered him the chance to fight for his WBC heavyweight title.
Joshua responded on social media after Fury posted a video earlier Monday giving the Londoner "a few months notice" to prepare for "a battle for Britain".
Joshua said, "Yeah, calm down. I'm not doing the online discussions just for clout, so if you really care, call @258mgt. I'll be done in December. Khalas."
Fury is looking for a high-profile opponent in his next fight after rival champion Oleksandr Usyk indicated he has no intention of returning to the ring until 2023.
Joshua suffered a second straight defeat against the Ukrainian in Saudi Arabia last month and his promoter Eddie Hearn is currently considering options for a return early next year.
Fury said in a video posted to social media: "You've all heard I'll be fighting for the next few months and before I announce an opponent I have to do this, just in case.
"Anthony Joshua I know you just lost a fight to Usyk and I know you are beltless at the moment and I want to give you the opportunity to fight me for the WBC World Heavyweight Championship and the direct championship in the next few months.
"You're coming off a 12-round bout so you're fit, you're ready, I'll give you a few months' notice.
"If you're interested I'll send you the date and we can get started – a Battle of Britain for the WBC World Heavyweight Championship. Let me know if you're interested, if not I'll pick another opponent."
Fury, who claimed to have retired in April when he successfully defended his world title with a sixth-round stop by Dillian Whyte at Wembley, received a positive reaction from Joshua after following his initial tweet.
'The Gypsy King' said: "Yo @anthonyjoshua what do you say big G let's give the fanz what they want while Usyk bitches??? I have the date and place who will rule Britannia?"
https://www.independent.co.uk/sport/anthony-joshua-oleksandr-usyk-eddie-hearn-wbc-saudi-arabia-b2160443.html Anthony Joshua tells Tyson Fury he will be 'ready in December' for title shot