News
Anti-monarchy group slams coronation arrests and vows to keep protesting
Graham Smith, CEO of anti-monarchy group Republic, said so right to protest peaceful in Britain "no longer exists".
He blew it up met police for showing "lack of judgement, common sense and basic decency" after scores of protesters were arrested on Saturday.
Smith described it as "a direct attack on ours democracy and the fundamental rights of all people in the country."

He was arrested among 52 people during the king's coronation on Saturday before being released after nearly 16 hours in police custody.
The Metropolitan Police Service has been criticized after more than 50 people were arrested for alleged beatings, public nuisance and offenses against the peace.
The arrests have been described by human rights organizations as "a dangerous precedent" for a democratic nation.
In a statement following his release, Smith said: "Yesterday, as we prepared to hold a peaceful and lawful protest, several members of the Republic team were arrested and detained for the rest of the day.
"These arrests are a direct attack on our democracy and the basic rights of everyone in the country.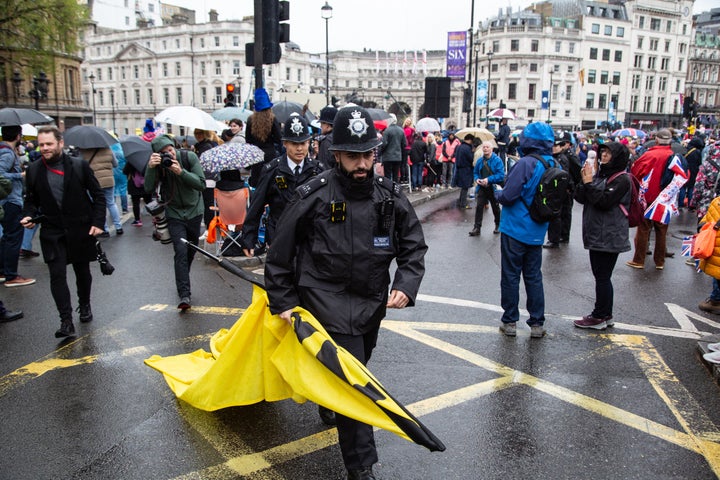 "Every single police officer involved on the scene should hang their heads in shame. They showed no judgment, no common sense, and no basic decency.
"This was a heavy-handed action that had the appearance of a pre-arranged arrest that would have taken place regardless of the evidence or our actions.
"The right to peaceful protest in the UK no longer exists. Instead we have a freedom of protest dependent on political decisions by ministers and senior police officials."
Smith said the arrests "shattered" any trust between peaceful protesters and the Met police.
He asked what the point of the protesters being "upright and frank with the police, working with their liaison officers and meeting senior commanders" if that was the case.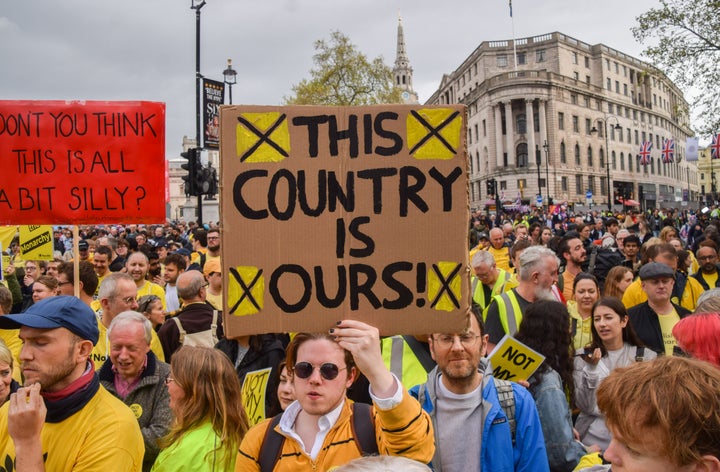 The activist insisted they would not be deterred from further protests, adding: "We will continue to protest with one simple message: Charles is not our king, it is time to abolish the monarchy."
Culture Secretary Lucy Frazer, however, insisted police had struck the "right balance" and denied officers had gone too far.
She told Sky News' Sophy Ridge: "I think overall they've managed to get that balance right."
Home Secretary Suella Braverman also praised the police for their actions, tweeting: "I am incredibly grateful to the police for all their hard work at today's coronation ceremony to ensure it was safe and without incident."
Met Police Commander Karen Findlay acknowledged concerns about arrests of protesters but defended Scotland Yard's actions, saying "our duty is to do so in a fair manner."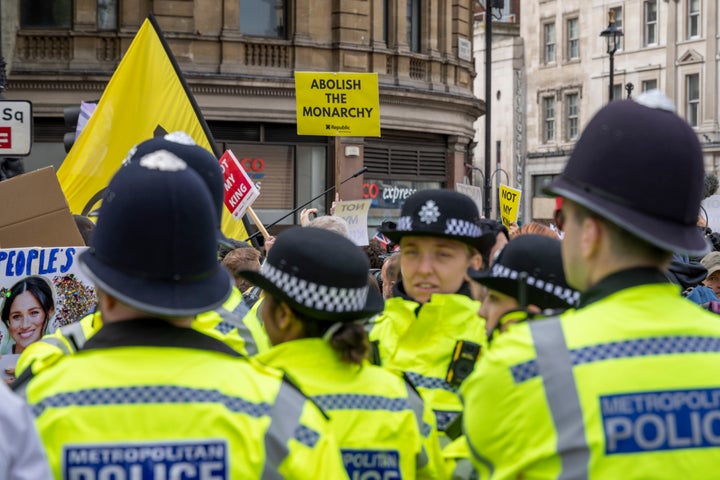 She said: "We absolutely understand the concern of the public following the arrests we have made [on Saturday morning].
"Protest is lawful and can be disruptive. We have monitored numerous non-interventional protests leading up to and during the coronation.
"Our duty is to do so in an appropriate manner, in accordance with relevant legislation. We also have a duty to intervene when protest becomes criminal and can cause serious disruption.
"It depends on the context. The Coronation is an event that only happens once in a generation, and that's an important consideration in our review.
"A large number protest took place today with police knowledge and no intervention."
The Met said it received information that protesters were "determined" to disrupt the coronation – including defacing public monuments with paint, breaching barriers and disrupting official movements.
They confirmed that 52 people had been arrested on charges of brawling, public order offences, breach of the peace and conspiracy to cause a public nuisance around the coronation.
Under the controversial new public order law, protesters who have an object to 'lock up' face a fine and those who block roads face 12 months in prison.