Antony: Manchester United agree €100m deal for Ajax winger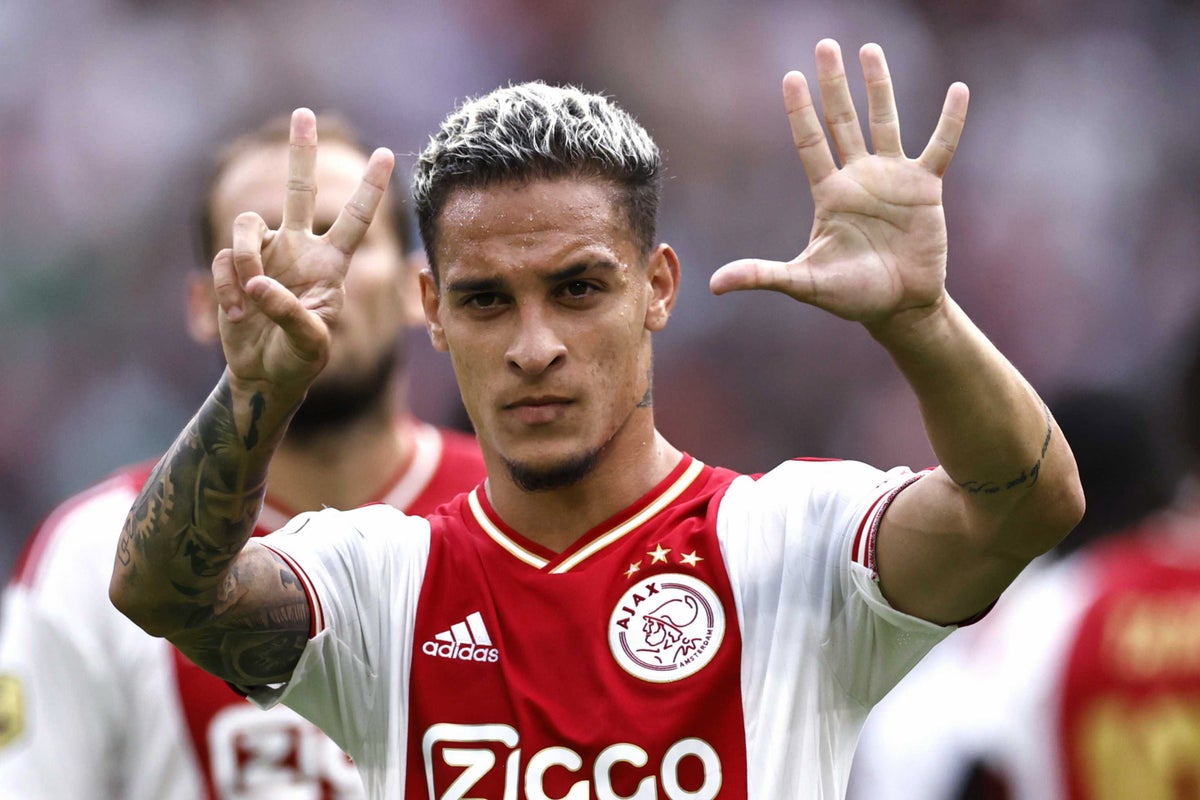 Manchester United have agreed a deal with Ajax totaling €100m (£85m) for Antony, their priority transfer target in the final days of the window, with an initial fee of €95m (£80.7m) plus a further 5m euros in surcharges.
United saw a €90m offer rejected by Ajax on Friday, prompting the 22-year-old winger to go public with his desire to leave the club.
Ajax are demanding a fee of nearly €100m, including increases, for a player Erik ten Hag identified earlier this summer as his preferred addition to United's attack.
Despite Friday's rejected offer, Ajax's tough stance and manager Alfred Schreuder's reluctance to lose a key player so close to the deadline, talks between the two clubs continued at the weekend.
Antony was left out of the squad for Sunday's 2-0 Eredivisie win over Utrecht after already missing out on last weekend's win against Sparta Rotterdam while trying to secure a move to Old Trafford.
In his comments after the Utrecht win, Schrueder reiterated Ajax's willingness to negotiate: "Nowadays it's all about money. I find that sad, but this is our world. It's very sad and I don't condone the things that are happening here."
Antony was keen to join United and in an interview last Friday publicly urged Ajax to allow him to leave after United's €90m offer was rejected.
"During the window months, discussions continued and I also received an offer from Ajax to extend my contract. I made it clear once again: I want to go," he revealed.
"I'm not asking Ajax to release me, I'm asking Ajax to sell me with the highest bid ever for an Eredivisie player. I have been insisting on this issue since February so that the club can rebuild the team with peace of mind."
United retain an interest in PSV Eindhoven winger Cody Gakpo but Antony has long been seen as Ten Hag's first choice to bolster their attacking line.
With the transfer window closing on Thursday, United are now expected to turn their attention to signing a backup goalkeeper, with Newcastle's Martin Dubravka seen as an interesting option.
https://www.independent.co.uk/sport/football/manchester-united-transfer-news-antony-ajax-b2154454.html Antony: Manchester United agree €100m deal for Ajax winger