Apex Legends' Spellbound Control mode launches next week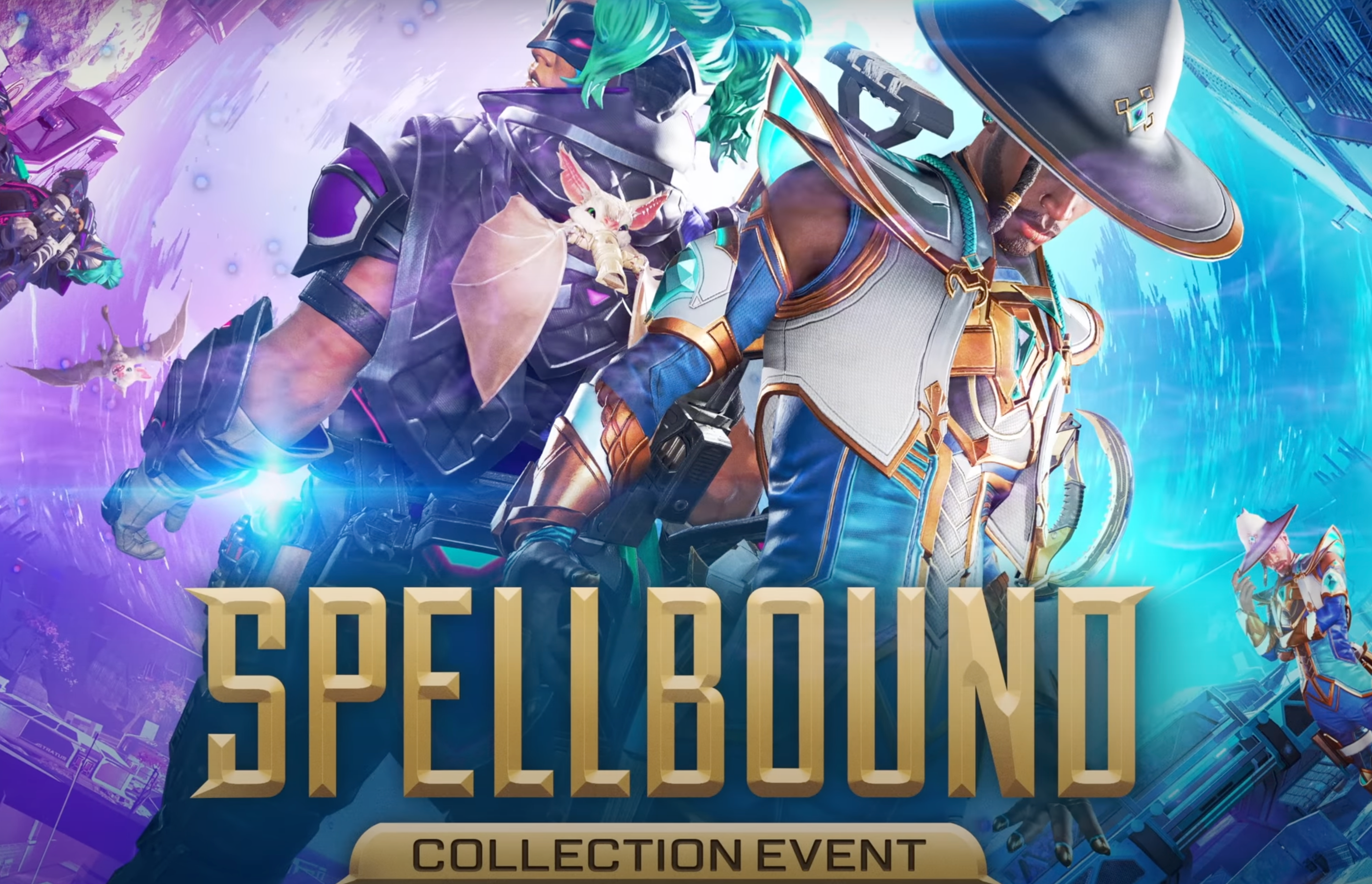 Apex Legends' limited-time control mode is making a comeback.
Spellbound – set to launch on January 10 and run through January 24 – initiates 9v9 battles in which you work together with your fireteam to capture checkpoints, and infinite respawns allow you to "get the action on the… keep going".
Control can be played at Barometer on Storm Point, Lava Siphon on World's Edge, and Hammond Labs on Olympus. Here's a taste of what's to come:
"Enchant your opponents in the Spellbound Collection Event," teases developer Respawn.
"Timed Mode Control returns to the Apex Games: engage in 9v9 battles and team up to capture checkpoints around the map, with endless respawns to keep the action going. Unlock 24 adorable limited time cosmetics featuring legendary skins for free Vantage, Seer, Mad Maggie, Mirage and more.
"Unlock them all before the event ends and you'll automatically receive Seer's new heirloom, the Showstoppers!"
The event includes 24 items, all of which can be purchased via Apex Coins/Crafting Metals or via Spellbound Event Apex Packs.
Players can participate in ongoing matches (until a team has a score of 625 or there is a 300 point difference between teams), and if you jump in, you'll spawn with purple armor and helmet. a full rating tier and skip the first spawn wave.
Developer Respawn also made other optimizations; You now get 150 XP for completing a match, and if your team loses by 62 points or more, you will skip spawn waves. The team also added a distance indicator on the MRB spawn-in-world icon and a time remaining indicator on the MRB spawn point map icon. You'll also notice that Bloodhound clues left by a dead enemy have now been "cleaned up" and Bloodhound clues now only last 30 seconds, not 90.
Battle Royale Apex Legends is free to play on PC, PS4, PS5, Switch, Xbox One and Xbox Series X.
https://www.eurogamer.net/apex-legends-spellbound-control-mode-kicks-off-next-week Apex Legends' Spellbound Control mode launches next week