Arsenal aren't entitled to more Champions League successes despite the blow to holders Lyon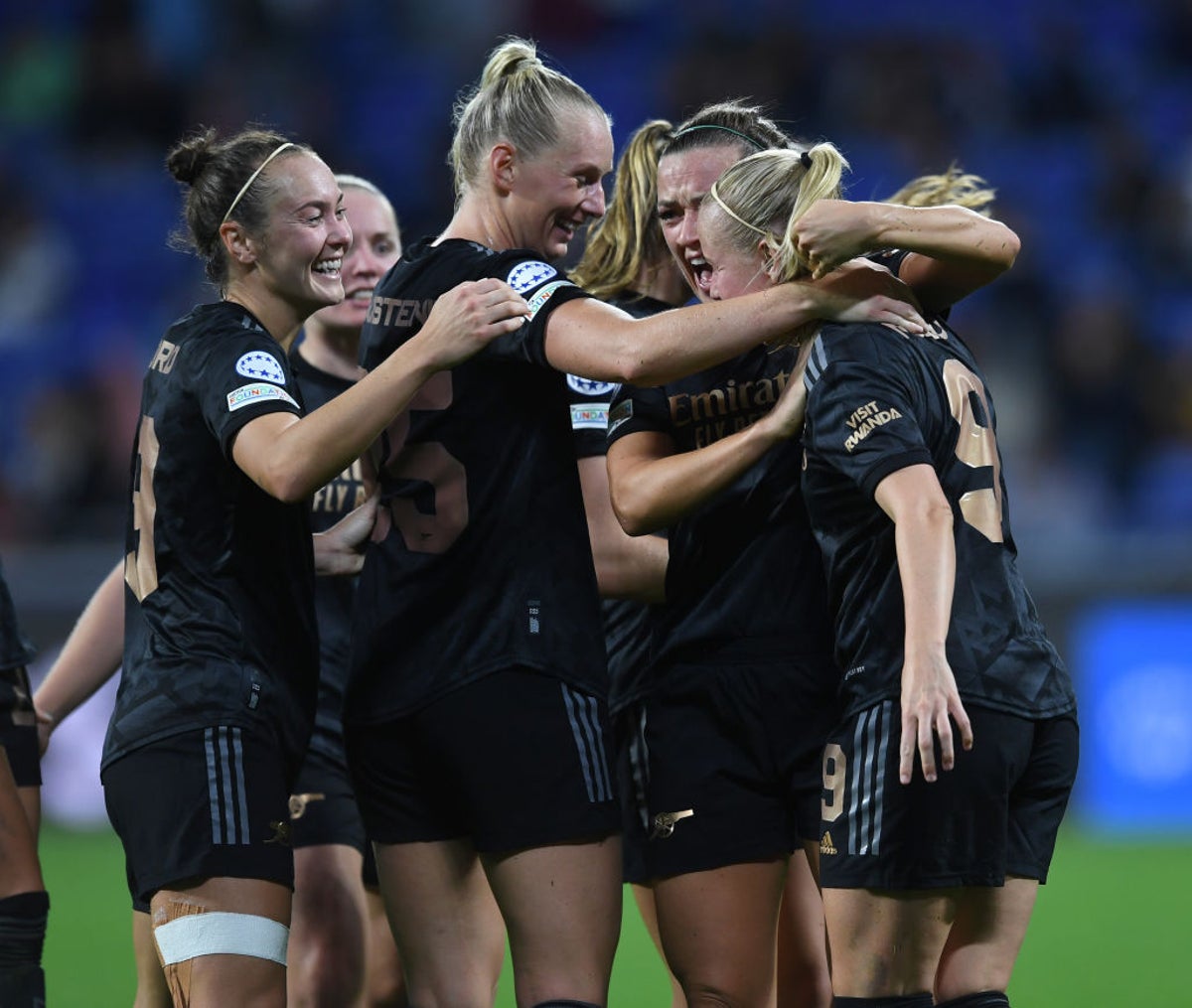 Arsenal manager Jonas Eidevall says his team have no "entitlement" to more Champions League success despite beating holders Lyon 5-1 on Wednesday.
The result was the holders' worst Champions League defeat ever and it was the first time since 2009 that the French club lost in a competition by more than one goal.
The dominant performance has made itself felt in the tournament but Eidevall is not letting his side run away with the result.
"Of course it's very nice to be able to do that, but we're not entitled to anything," said the coach after the game.
"Every game you play starts with your preparation and the way you train. It starts with everyone working with the game plan and believing firmly in it. You have to do that in every game, nothing is free in football, you are not entitled to anything."
Benching Vivianne Miedema and playing Frida Maanum was a bold tactic, but it was one that paid off. Maanum scored one goal and also impressed throughout the pitch in the game.
Miedema made her 150th appearance for Arsenal with 10 minutes remaining. Eidevall said of his decision: "Frida is one of our strongest runners and she carries the ball very well.
"We gave her a role that required an extreme amount of walking because she basically had two players to defend. She was absolutely brilliant tonight, both on and off the ball. It was an outstanding performance from her and she is really something to be proud of."
Arsenal resume their European Championship on October 27 against Zurich, who lost 2-0 to Juventus on Wednesday. The English club are hosting the game and it will be played in the Emirates with over 20,000 tickets already sold for the game.
https://www.independent.co.uk/sport/football/womens_football/jonas-eidevall-arsenal-champions-league-success-b2206636.html Arsenal aren't entitled to more Champions League successes despite the blow to holders Lyon