Arsenal: Mikel Arteta sends message to William Saliba over Virgil van Dijk comparisons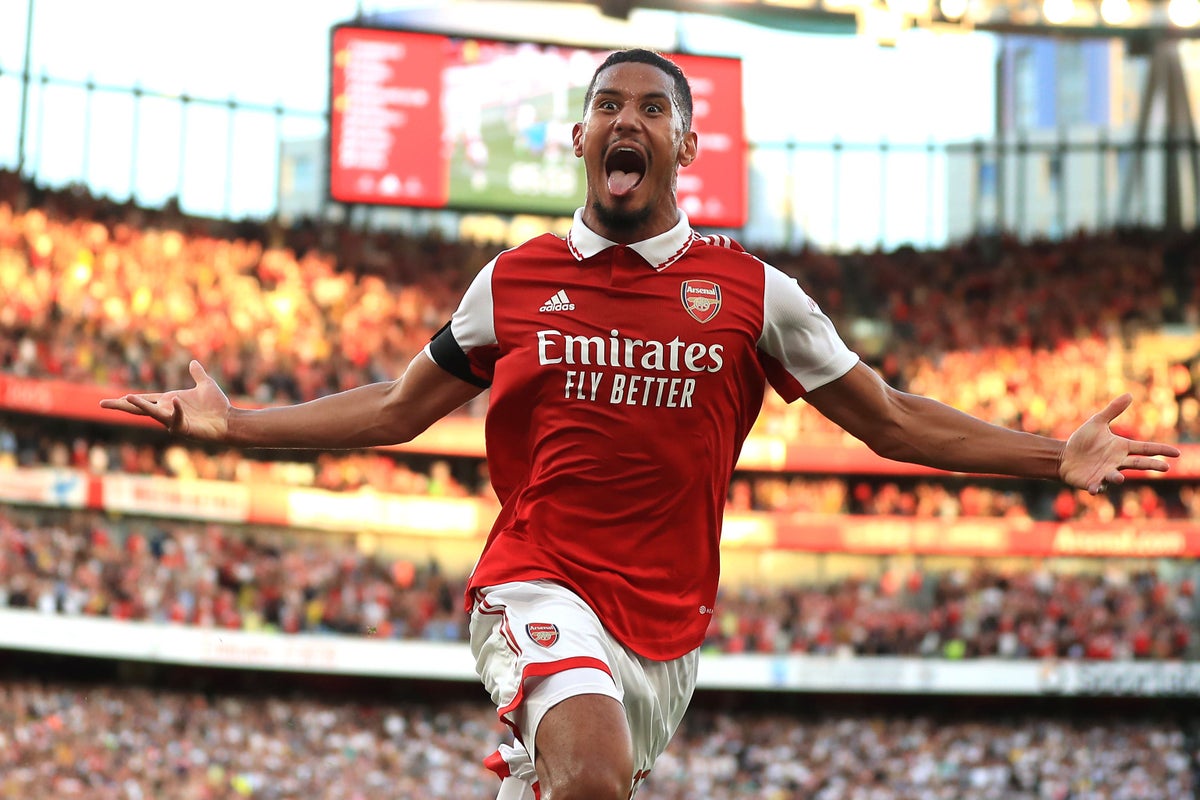 Mikel Arteta has told Arsenal centre-back William Saliba to ignore comparisons to Virgil van Dijk ahead of Sunday's clash with Liverpool.
Saliba has got off to a good start to the season and his excellent form has helped the Gunners sit at the top of the Premier League after eight games.
A true test of Arsenal's title qualifiers will come against Liverpool at the Emirates and the focus will inevitably be on Saliba.
While the France international joined the club in 2019, he is only now getting a streak of games – having been on loan – and his glittering start has sparked debate over whether he could become as good as Liverpool defender Van Dijk.
"Wow, that's a really big question," Arteta replied when asked about the comparison. "I'm really happy with where he is at the moment. He's Saliba, he's nobody else and he has to make his own career.
"The way he established himself, the composure and leadership he showed on the pitch was really good.
"And then that he did it in a really natural way, with no flashing lights, just being himself. He is very calm and at the same time very confident."
While Arsenal are positive at the moment, with the club winning nine of their first ten games in all competitions this season, Liverpool faced a difficult start.
Jurgen Klopp admitted his side were still a work in progress last month while the Reds are currently in ninth place.
But Arteta insisted: 'I'm not here to judge where Liverpool are. What they have achieved in the last five years needs no presentation. It's clear.
"They've been to every single competition in the last five years, so they deserve credit for what they've done.
"Once again a really exciting game in front of our people against one of the toughest opponents in this league. It's going to be a really demanding game that will demand top performance from us again."
The tie against Liverpool is Arsenal's third in a streak of 13 games in 43 days before the league is suspended for the Winter World Cup.
Arteta knows the demands on his squad are tough but accepts the situation.
"We know the games we got have no precedent in this league because of the World Cup and everything we have to play in between," he said.
"Every team is different, every squad is different. Getting injured makes the situation that much worse. When everyone is available and you have robust players who can play every three days, it makes life a lot easier.
"We have to experience and taste that."
https://www.independent.co.uk/sport/football/mikel-arteta-william-saliba-arsenal-virgil-van-dijk-premier-league-b2197800.html Arsenal: Mikel Arteta sends message to William Saliba over Virgil van Dijk comparisons