Arsenal transfer news: Danilo, Youri Tielemans, Mykhaylo Mudryk, Wilfried Zaha and more on deadline day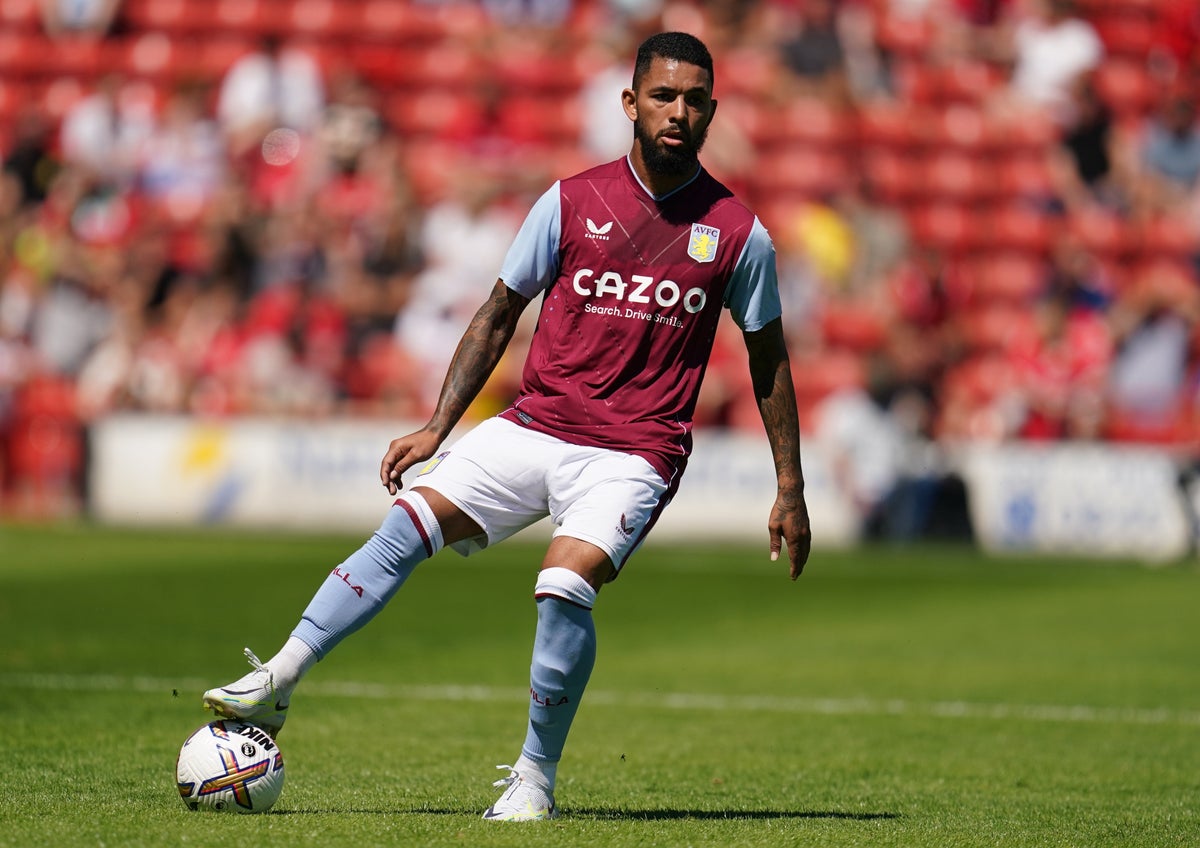 Arsenal could be set for a busy transfer deadline day as Mikel Arteta's side are linked with more signings after a successful summer of business in the market.
Gabriel Jesus has started his life well in London, inspiring Arsenal to a quick start to the Premier League season, while Oleksandr Zinchencko also seems to have settled in quickly.
But injuries have offered a sharp reminder of the need for reinforcements. Both Thomas Partey and Mohamed Elneny have struggled with fitness in recent days, leaving Arsenal light in central midfield.
Meanwhile, Pepe's exit ahead of the final hours of the window and with a handful of key goals still linked with the club ahead of the 11pm deadline has made room for a winger.
Douglas Luis
Arsenal and Aston Villa negotiations are ongoing – but that of the independent Miguel Delaney reports that Aston Villa have set a price of £40million for the Brazil international, double the Arsenal offer earlier on deadline day.
Villa turned down Arsenal's original offer and are sticking by despite the 24-year-old being out of contract next year.
However, reports suggest Villa are simply trying to push the price up as Arsenal need a midfielder. If Luiz leaves, Villa would look to fill the gap in Steven Gerrard's squad with the signing of Wolves midfielder Dendoncker for around £13m.
Daniel
The injuries to Thomas Partey and Mohamed Elneny have meant Arsenal have suddenly been linked with a number of central midfield targets, most notably 21-year-old Palmeiras midfielder Danilo.
Arsenal have long had an interest in the £18million Brazilian and according to Daily Mail, The Gunners have been investigating whether a deal could be possible this late in the window.
The mirror reports On deadline day, Arsenal made a £20m offer for the player but Palmeiras is waiting for more.
Mykhaylo Mudryk
With Pepe gone, Arsenal have been linked with several players who could come as backup wingers and 21-year-old Mykhaylo Mudryk has emerged as the latest possible target. Mudryk, who plays with Shakhtar Donetsk and is a Ukraine international, has been tipped off late in the window and both Everton and Brentford have been interested so far.
Everton have already turned down an offer of £30m, according to Fabrizio Romano, meaning Arsenal would have to make a higher offer before the deadline.
Pedro Neto
Arsenal had been linked with a £50m move for Wolves winger Pedro Neto but a move for the Portuguese before the deadline was said to be 'highly unlikely'. according to The Athletic.
Neto signed a new contract until 2027 in March and Wolves are reluctant to sell a player who has impressed since returning from a serious knee injury. Mikel Arteta, meanwhile, has given no guarantee Arsenal will sign a replacement for Pepe before the window closes.
Wilfried Zah
The winger has been linked with both Chelsea and Arsenal in the last 24 hours and is believed to be on Arsenal's list. However, Patrick Vieira dismissed suggestions Zaha could leave before the deadline after Tuesday's 1-1 draw with Brentford.
Youri Tielemans
Leicester's Youri Tielemans has often been linked with Arsenal throughout his career and the Belgium midfielder seems closer than ever to a move. Tielemans is out of contract at the end of the season, which is said to have prompted Leicester to lower the price for the 25-year-old, raising Arsenal's hopes of a deal.
That might be necessary given the club's injury crisis. If that doesn't happen, Arsenal will be favorites to sign Tielemans next summer as the player can start negotiations with clubs from January. Leicester are reluctant to sell while Newcastle are also interested in Tielemans who has been the subject of a "mysterious" £30million bid this week.
Arteta said they were "assessing options in the market" after Wednesday's 2-1 win over Aston Villa, however The Independent were told they had already turned down a move for Leicester City Tielemans. Brendan Rodgers doesn't want to completely gut his squad as Wesley Fofana is already on his way to Chelsea.
Bukayo Saka
Bukayo Saka has hinted he could be close to signing a new deal at Arsenal as the England striker said he "shares confidence" with manager Mikel Arteta that a deal is close.
The 20-year-old said he feels "loved" at Emirates Stadium, where he has gone from being an academy graduate to becoming an integral part of Arteta's side.
Saka has two years left on his contract and the club reportedly offered new terms this month.
Hector Bellin
The Spain full-back was on loan at Real Betis last season but remains at Arsenal on deadline day.
A year before his contract expires, Arsenal have been looking to stick through a transfer fee rather than lose the former captain for nothing ahead of his final departure next summer. Real Betis seem to be the favorites if Bellerin leaves the club.
Transfer expert Nicolo Schira reports that Bellerin wants to join Barcelona and that his representatives are in talks with Arsenal to terminate his contract.
Ainsley Maitland Niles
Another Arsenal player set to leave is Ainsley Maitland-Niles. The 24-year-old has spent the second half of the last two seasons on loan at West Brom and most recently Roma. Now Southampton have agreed a deal to loan the defender for a season with an option to buy.
https://www.independent.co.uk/sport/football/arsenal-transfer-news-danilo-mudryk-zaha-tielemans-b2156794.html Arsenal transfer news: Danilo, Youri Tielemans, Mykhaylo Mudryk, Wilfried Zaha and more on deadline day