Azeem Rafiq and Andrew Gale are among five people who have been reprimanded for social media posts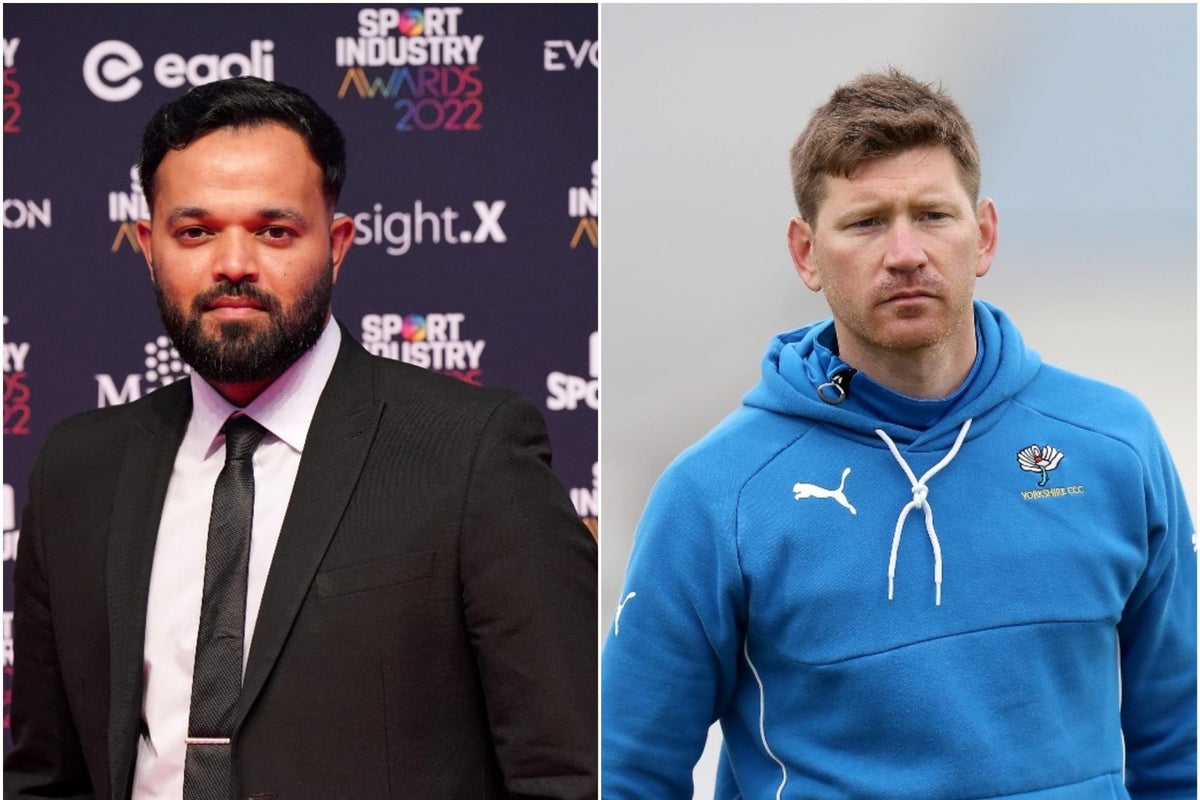 Azeem Rafiq and Andrew Gale are among five people who have accepted rulebreaking with historic social media posts deemed "racist and discriminatory conduct" by the Cricket Discipline Commission.
The CDC has released referee Chris Tickle's rulings on the counts of the England and Wales Cricket Board, finding Rafiq, Gale, England batsman Danni Wyatt, Evelyn Jones and Jack Brooks in breach of Guideline 3.3 of the ECB Code.
All individuals admitted guilt, with the CDC adjudicator issuing a formal reprimand in each case.
Rafiq and Gale both admitted to using offensive terms in independent posts reported after the former's allegations of institutional racism in Yorkshire that sent a shockwave through the game last year.
Wyatt and Jones both appeared in an Instagram post that included "costume and black face" and inappropriate captions, while veteran Somerset seaman Brooks used the term "Negro" in two tweets involving his friend Tymal Mills was.
Rafiq apologized unreservedly after the disciplinary action was announced.
He tweeted: "This summer I unequivocally accepted an indictment from the ECB over my 2011 anti-Semitic social media post. You won't hear a complaint from me today about the CDC's decision.
"It's deserved and I fully accept that reprimand. I would like to reiterate my apologies to the Jewish community. I remain ashamed and embarrassed. I hope I have shown over the last 10-11 months that I am trying to educate myself about the horrors and prejudices that the Jewish community has historically – and continues to – face.
"I will keep trying and I thank the Jewish community for the forgiveness and kindness that has been shown to me thus far."
https://www.independent.co.uk/sport/cricket/azeem-rafiq-england-yorkshire-england-and-wales-cricket-board-jewish-b2199557.html Azeem Rafiq and Andrew Gale are among five people who have been reprimanded for social media posts