Backlog Club: Week Zero – Hello and welcome to the Backlog Club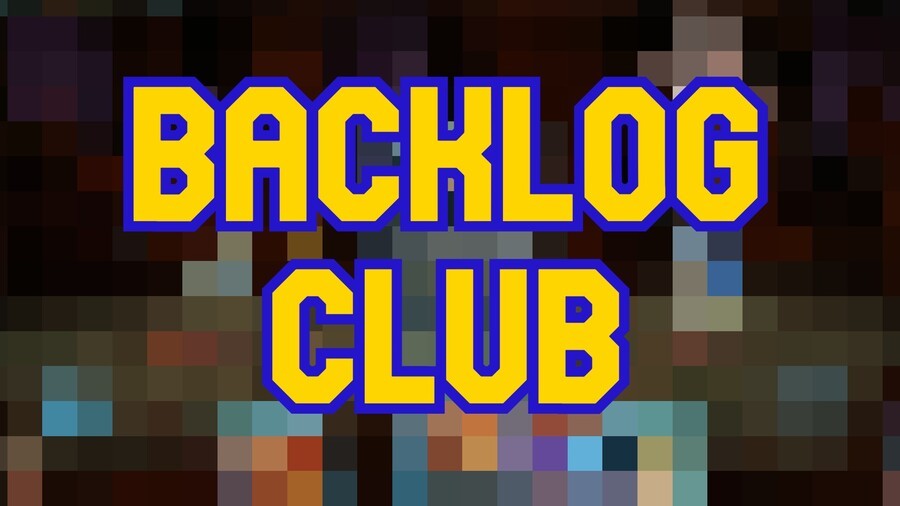 Rule number one of the backlog club: work your way through your pile of unplayed video games and discuss them with other people. Rule number two of the backlog club: Don't talk about Backlog Club.
I'm just having fun! Tell everyone. Please.
---
backlog club is a new regular function that we're trying out. It works like a book club: each week we decide on a game in our collective backlog that we absolutely have to play, and we spend that week catching up on it. Then, about a week later, we'll all get together and discuss our thoughts, our favorite parts, and how stupid we feel for neglecting this game for so long. It's like a book club except it's not at my house and there are no cookies (sorry).
Oh, and we'll be picking games that are on the Nintendo Switch (of course), but it doesn't matter what platforms you play on. This is about accessibility, not console loyalty!
This is week zero, so it might be a bit shaky (and things will likely change along the way), but we're going to start strong with a game that's not only excellent, but is free on multiple platforms, which hopefully makes it a bit more accessible:
Kill the tower!
Slay The Spire is a procedurally generated dungeon crawl deck building roguelike and I know that the phrase I just said is A) amazingly video game and B) a genre mashup that will make a lot of people roll their eyes, but Slay The Spire is one of those games that breaks the dungeon-crawl deck-building roguelike – Delusion triggered in the first place because it was just so damn Good.
Chances are you've already played it if you love the roguelike/deckbuilding genre, but why not play through it again so we can all discuss how awesome it is? And if you haven't played it yet and dread the idea of ​​card battles or playing a roguelike… the game is currently available for free on Xbox Game Pass and PS Plus, so if you have either subscription, you lose nothing by trying it out!
Where to get Slay The Spire
Store window
Price
Free with subscription?
Nintendo Switch eShop
$24.99 / £19.99 / €24.99
NSO: ❌
steam
$24.99 / £19.49 / €20.99
N / A
Xbox/PC store
$24.99 / £19.99 / €24.99
Game pass: ✔
PlayStation
$24.99 / £19.99 / €24.99
PS Plus: ✔
A bit pricey on the Switch compared to other storefronts, to be sure – but worth it if you ask us. And if you have Game Pass or PS Plus, it's an absolute must steal. We don't mind if you play it on other platforms as long as you come back here in a week to discuss it!
Next week's game
Good news: you can choose next week's game! Well, something like that. I'll pick a shortlist and then your vote will decide which ones we play next week (and it also gives you time to prepare).
Come back next week, Friday April 15th, to join the Backlog Club discussion where we'll have questions for you to answer/debate in the comments! Now go and play Slay The Spire – and let us know your thoughts on this whole book club idea in the comments below.
https://www.nintendolife.com/features/backlog-club-week-zero-hello-and-welcome-to-backlog-club Backlog Club: Week Zero – Hello and welcome to the Backlog Club