Bit Orchard: Animal Valley is bringing Game Boy-style farming vibes to the Switch soon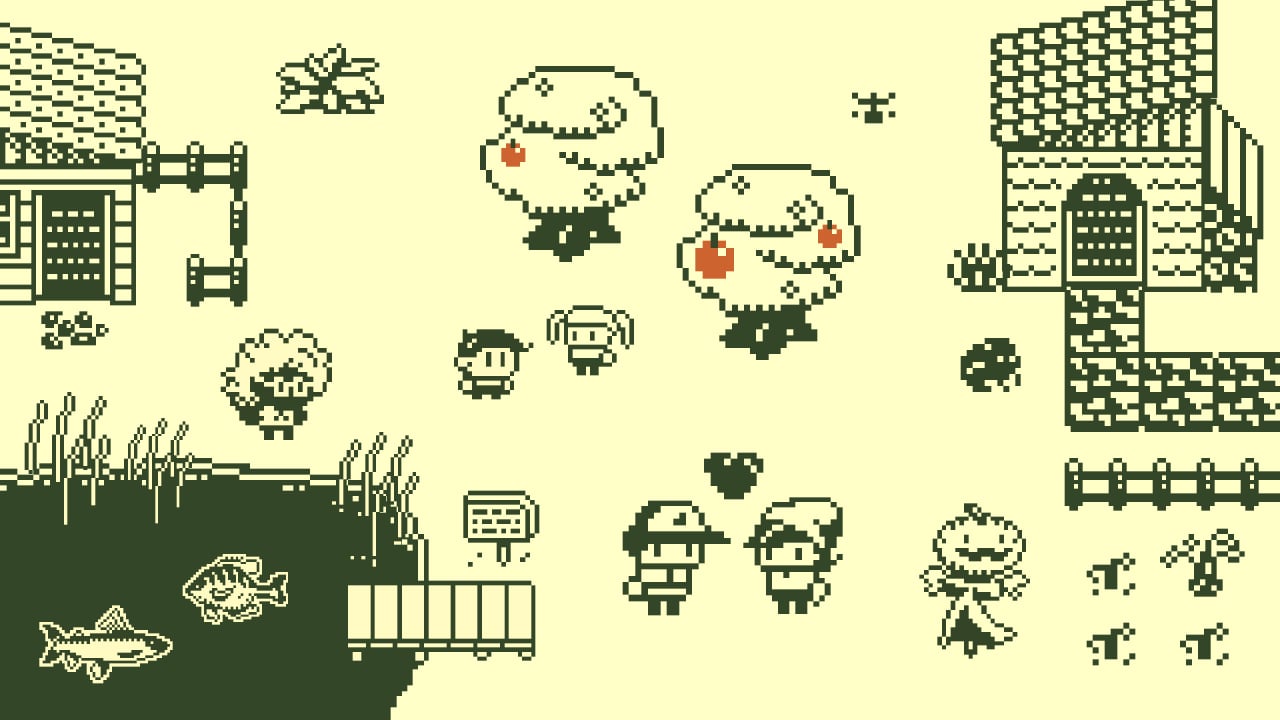 To update [Fri 15th Apr, 2022 19:00 BST]: Since RedDeerGames' reveal yesterday, a Switch eShop page has appeared for Bit Orchard: Animal Valley, along with a release date – April 22nd – and a price tag of $6.99. Be sure to check out the trailer above and check out details about the game below.
---
Original article [Thu 14th Apr, 2022 14:30 BST]: RedDeerGames has announced that it is bringing 2Boone Games' Bit Orchard: Animal Valley to the Switch. Developed by just one person, Bit Orchard is a cozy-looking farming sim that takes inspiration from the Game Boy era in the 80's and 90's, stripping the genre down to its simplest and most relaxing form.
The game released on Steam last year, but taking inspiration from Nintendo's clunky handheld, we think the Switch is a great fit for this cute looking game. You build up an apple orchard and try to make profits to expand your small farm.
Here's a synopsis of the game straight from RedDeerGames' press release. And look, if "walls visible only" doesn't sell you this, we don't know what to tell you:
Bit Orchard: Animal Valley is a charming and relaxing simple pixel art farming adventure with vintage 80's and 90's vibes.

This adorable game will be coming to Nintendo Switch and Xbox One / Xbox Series S|X later this year thanks to RedDeerGames.

Pull weeds, plant new apple trees and collect the literal fruits of your labor. Over time you will find ways to make your life easier and explore this enchanting 2D world.

UPDATE YOUR ORCHARD
Sell ​​your apples to earn money and improve your orchard. Expand your land and discover new secrets. Who knows, you might make new friends along the way…

RETRO GRAPHICS
Enjoy a trip down memory lane with stylized 2D graphics resembling old Game Boy titles. If you love pixel art games, don't hesitate to try this charming game.

CHIPTUNE MUSIC
You will hear some catchy tunes to enhance your adventure. You can switch between tracks whenever you return to your room for some much-needed rest.

KEY FEATURES:
– Simple controls
– No invisible walls (only visible ones)
– Great replay value
– A pet rabbit!
– Stylized 2D graphics
– Incredible music track

Capture the sepia tones (and splashes of rosy red apples too) of your future orchard with these beautiful screenshots.
This surge in Game Boy-inspired graphics and games has us all feeling nostalgic. Do you think someone will turn this into a Game Boy cartridge so we can whip out our big gray rock?
Let us know what you think of Bit Orchard: Animal Valley in the comments!
---
Continue reading
https://www.nintendolife.com/news/2022/04/bit-orchard-animal-valley-brings-game-boy-style-farming-vibes-to-switch-soon Bit Orchard: Animal Valley is bringing Game Boy-style farming vibes to the Switch soon