News
Blinken Ducks asks questions about Elon Musk and the Russia-Ukraine war
Secretary of State Antony Blinken refused to mention Elon Musk when asked about reports that the tech CEO denied Ukrainians access to the Starlink network ahead of a planned attack on Russian forces.
Blinken appeared to dodge journalist Jake Tapper's questions when pressed about whether Musk would face consequences for his villainous foray into foreign policy during a week Appearance on CNN State of the Union on Sunday.
The head of the State Department said he could not comment on a "specific episode" but called for the Starlink satellite network to be "fully available" to the Ukrainian military and civilians.
Tapper pushed back on Blinken's cautious response by calling on the secretary of state to address claims that Musk spoke to senior Russian officials about rejecting the Ukrainians' emergency request for Starlink access.
"Really, none of this is any of your business?" asked the CNN correspondent.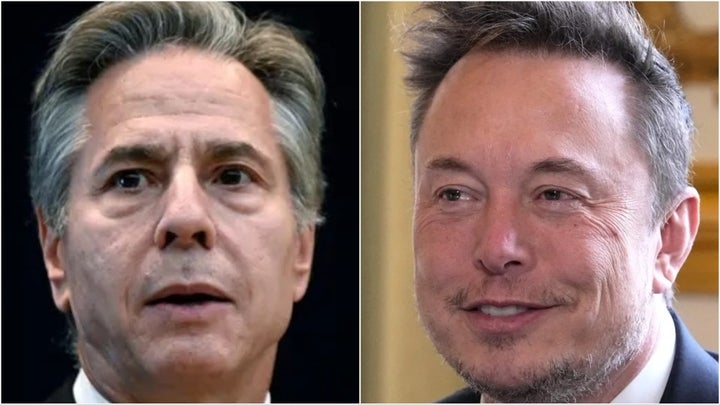 Blinken again avoided comment, saying he "couldn't speak to conversations that may or may not have taken place," before returning to Starlink's strategic importance to Ukraine.
"They are now in a decisive counteroffensive," he said. "And we are doing everything we can to support them, like many other countries, so that they can be successful. Starlink is an important part of their success."
CNN was the one report first on Musk's private attempt at international diplomacy. Excerpts from Walter Isaacson's upcoming biography of the billionaire reveal that Musk fears that Ukraine's plans to attack Russia's Black Sea Fleet with naval drones in the disputed region of Crimea may have triggered a "mini-Pearl Harbor."
Address the CNN report In a post on X, the social media platform formerly known as Twitter, he wrote: "The apparent intention was to sink most of the Russian fleet at anchor. If I had agreed to their request, SpaceX would have been explicitly involved in a major act of war and escalation of conflict."
Before Blinken's comments, a Pentagon spokesman declined to comment However, on this issue, he said: "The ministry continues to work closely with the commercial industry to ensure that we have the right capabilities that Ukrainians need for self-defense."
Watch Antony Blinken's full interview on CNN's "State of the Union" below. Tapper's question about Musk comes at 4:20.