News
Buffy The Vampire Slayer star James Marsters explains why he would have killed Spike Off
If James Marsters had his way, his beloved bloodsucking character in Buffy the Vampire Slayer would have been at stake from the start.
The actor, who played Spike, the wily punk rock vampire on the show from 1997 to 2003, recently thought it was realistic why he would have killed him and why the show's writers "never really knew what they were doing with it should start". him.
"I mean, the whole thing is, how do we bring this guy up without him ruining the subject? If I had produced this show, I would have killed Spike in the blink of an eye," he said radio times in an interview celebrating the 20th anniversary of the hit series finale.
Marsters, who played Spike alongside Sarah Michelle Gellar, then added that he would have given him the sack after fans began to love the murderous, soulless villain a little too much.
"As soon as the audience was like, 'Oh, we want him. Oh, take him with Buffy. Oh we love this character.' Like, uh-uh. He's ruining the whole thing. I probably would have killed myself after three episodes," the 60-year-old star admitted.
Marsters made his debut in the horror drama series as a bleach blonde fan favorite second season with co-stars Gellar, Alyson Hannigan and Anthony Head.
Though he started out as a feared villain, Spike eventually developed the ultimate character arc, becoming Buffy's reluctant ally and eventually a self-sacrificing hero. During the series finale, Spike gave up his life to destroy the Sunnydale Hellmouth.
He later reprized his role in the Buffy spin-off Angel.
On the other hand, Marsters admitted that he was "very lucky" that the writers didn't go the way he wanted. "I'm a bit of a bastard when I produce! I am heartless! To be honest, I'm very happy that they had more imagination and courage than I would have shown."
Elsewhere in the interview, he revealed that he felt that "they never really knew what to do with his character" who became a star in the show's fourth season, or how to properly fit him into the complex storyline could embed, which was originally intended to keep a "horrible" tone.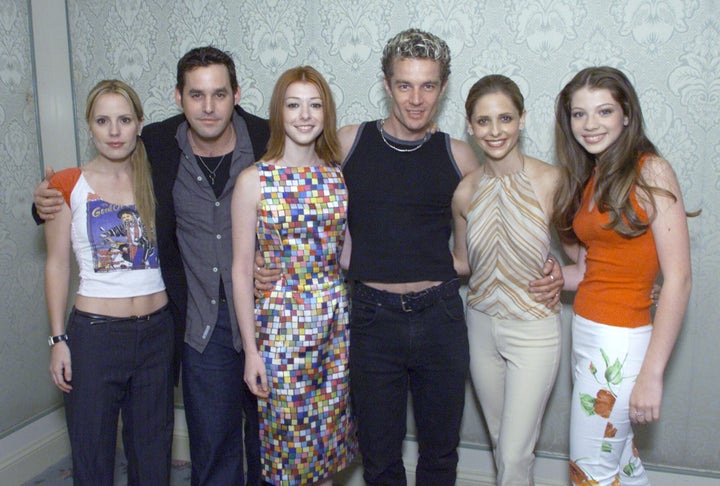 "The original idea for Buffy was that vampires were just metaphors for the challenges of high school or life," Marsters explained the series' underlying theme. "They were designed to be overcome; They were destined to die. Buffy isn't some Anne Rice thing to feel sorry for the vampires about. That's why we're terribly ugly when we bite someone. They didn't want this to be a sensual thing. It should be awful."
He remembered: "[The writers] always came up to me at the beginning of each season and said, "We don't know what to do with you!" We have a plan for the season, we have a plan for all the other characters, we have all the storylines of all the other characters, we just don't know what to do with you again.'"
Marsters said that despite all of Spike's character changes, fortunately the writers managed to "figure something out," adding that he ended up "ending up like a kind of guinea pig hero."