Games
Chained Echoes lets you pilot mechs in a world of dragons, and it's about to change this year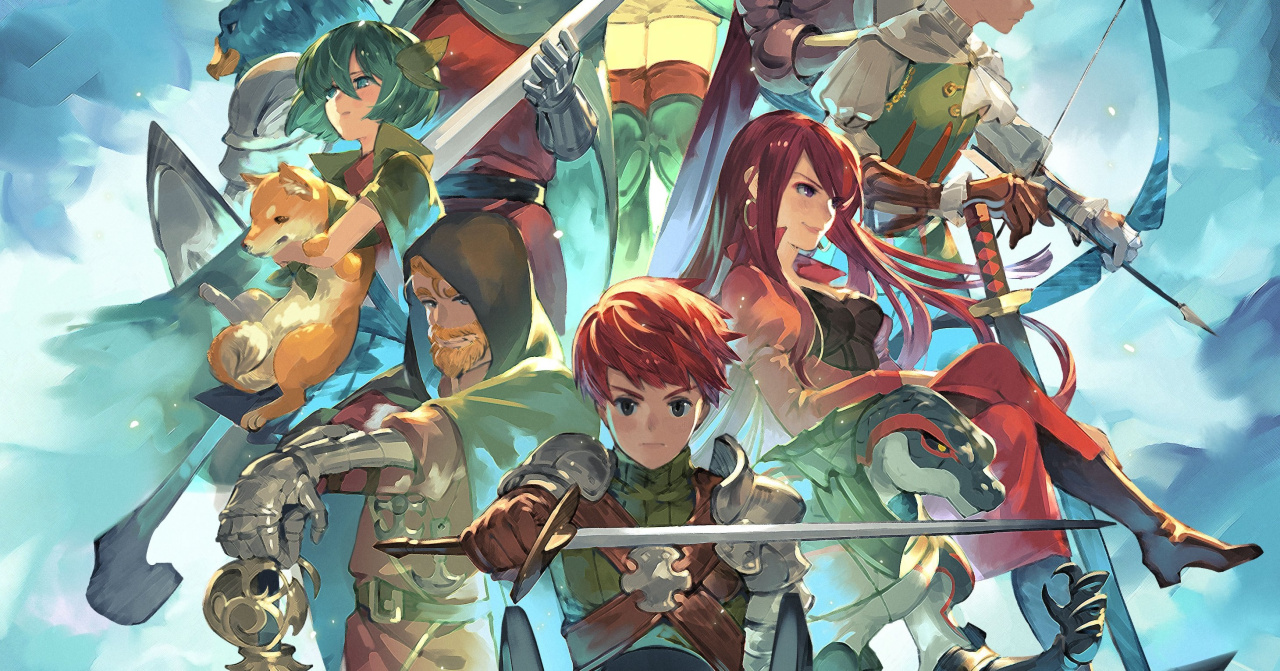 The beautiful pixel 16-bit RPG Chained Echoes finally has a release window! Developed by Matthias Linda and published by Deck13, who were responsible for bringing us the amazing Action-RPG CrossCode, the game more than doubled its Kickstarter goal in 2019, and one of the stretch goals was getting the game to Switch bring!
Towards the end of the year, we'll finally see the fruits of this Kickstarter's success, as Chained Echoes is expected to launch sometime in the fourth quarter of 2022. The turn-based RPG had already heralded beautiful SNES-style visual flair back then, but it really comes into its own with a clean, colorful world that mixes a fantasy dragon landscape with mechs! Not only can you travel the world in your robotic companions, you can also fight with them, just like in the PS1 classic Xenogears or the newer Xenoblade Chronicles X.
Here are some details on the game, straight from the Steam page:
Grab your sword, channel your magic, or hop in your mech. Chained Echoes is a 16-bit SNES-style RPG set in a fantasy world where dragons are as commonplace as piloted mechanical suits. Follow a party of heroes as they explore a land filled to the brim with charming characters, fantastic landscapes, and vicious enemies. Can you bring peace to a continent where war has raged for generations and betrayal lurks around every corner?
Chained Echoes is a story-driven game in which a group of heroes travel across the vast continent of Valandis to end the war between its three kingdoms. Over the course of their journey, they will journey through a variety of different landscapes, ranging from wind-beaten plateaus and exotic archipelagos to sunken cities and forgotten dungeons.

Key Features:
– 40 – 50 hours of playtime
– Fast-paced turn-based combat
– No random encounters; Enemies can be seen walking around
– Tons of items to loot, steal or craft
– Complex skill and equipment system
– Customize your own airship
– Travel and fight on foot or in your mech
– 16-bit SNES-style graphics
– Music inspired by PSX RPGs
It sounds like Chained Echoes is every JRPG fan's dream, with many of the genre's modern conveniences, such as the lack of random encounters and complex gear and skill systems, while retaining the spirit of the genre's golden age. Especially that meaty playtime – straight out of the CRT days, that! You can check out the trailer above for a good look at the world of Chained Echoes. We're pretty sure we saw a giant mouse in there somewhere. We hope he gets a mech too!
We'll let you know when Chained Echoes has a firmer release date. But for now we're going to be drooling over this trailer and admiring how awesome the game looks. Will this one be able to join the exalted ranks of the other fantastic RPGs on the system?

Will you be picking up Chained Echoes on Switch later this year? Let us know in the usual place.
https://www.nintendolife.com/news/2022/04/chained-echoes-lets-you-pilot-mechs-in-a-world-of-dragons-and-its-coming-to-switch-this-year Chained Echoes lets you pilot mechs in a world of dragons, and it's about to change this year