Technology
Chat with Tom Cuthell, Senior Director at London Tech Week
London Tech Week is the most influential technology event in the UK. It's a grand celebration of technology as a force for good, bringing together the world's most inspirational founders, corporate heavyweights, government leaders, investors and the next generation of tech superstars.
In practical terms, London Tech Week is more than 70 events taking place across the city, built around a selection of world-class anchor events focusing on everything from artificial intelligence to artificial intelligence. ClimateTech to HealthTech, the future of work, scaling startups and the fierce battle for tech talent.
This year's major topics include Web3 and the decentralized future of the Internet, exciting new opportunities in the metaverse, climate change and the fight to save our planet, education that transforms technology, work and play, apply technology properly, and take advantage of the benefits of technology that is more accessible to more people.
The drive to improve diversity and inclusion in technology has never been stronger, and the commitment to deploying technology solutions to build a more inclusive and sustainable world has never been stronger. so. This is a strong unifying ambition in our community.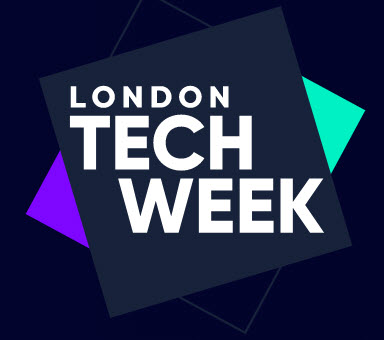 Why and how did London Technology Week originate?
London Tech Week has been kicked off to provide the tech ecosystem with a broad platform from which to spark new connections, collaborate and work together to make miracles happen and accelerate. positive change. Very quickly, the focus extended from London to the entire UK, to UK technology on a global scale.
It is now the UK's flagship event for the tech world and is widely recognized as one of the world's most influential gatherings of the tech and business communities.
How has London Technology Week evolved during the pandemic?
It's no surprise that we're embracing technology solutions and pivoting to virtual and hybrid events as face-to-face interaction becomes more difficult. This presents some challenges because while content consumption works great online, it's difficult to replicate the power of face-to-face exchanges – the excitement, the buzz, the randomness. .
However, we have run a very successful program of combined events and have greatly expanded our global reach. People can access our content and network together from anywhere in the world.
In fact, we had a record 20,000 live and virtual attendees last year and managed to deliver some great live moments like meetings with Hilary Clinton, Former Secretary of State and Sadiq Khan, Mayor of London.
Despite Covid restrictions, we have managed to organize successful events across the city, from King's Cross, to Westminster, to Southbank, to 10 Downing Street, to Newham and to Peckham. Me and the team are very proud of that.
What can we hope to see from London Tech Week in the future?
A bold return to full-scale live events!
For 2022, we're co-hosting multiple London Technology Week anchor events at the Queen Elizabeth II Center in Westminster to truly celebrate the return of face-to-face interaction.
That said, we've seen the power of virtual event components in making content and networking more accessible, reaching new audiences, and delivering a truly global event, so here we go. will always be an important part of our recommendation.
Technology is increasingly affecting all aspects of people's lives, businesses and societies. Technology solutions, digital transformation and real innovation have the power to solve many of the world's most important challenges. We and our community are passionate about the potential of technology solutions to change the world for the better, and we hope that London Technology Week will continue to accelerate that process.
https://techround.co.uk/interviews/a-chat-with-tom-cuthell-london-tech-week/?utm_source=rss&utm_medium=rss&utm_campaign=a-chat-with-tom-cuthell-london-tech-week Chat with Tom Cuthell, Senior Director at London Tech Week