News
Churchill Downs suspends racing after 12 horse deaths
Churchill Downs Racecourse, home of the Kentucky Derby, announced Friday it was suspending racing at its facilities following the death of a dozen horses.
The Louisville circuit will be closed from June 7th until the end of the spring meeting, which is scheduled to end on July 3rd, and scheduled races there will be relocated to a different location.
"An unusual number of horse injuries occurred at Churchill Downs last month, resulting in the death of 12 horses," the company said in a statement opinionnoting that in several investigations into the horses' deaths, "no single factor has been identified as a possible cause and no [discernible] A pattern has been discovered linking the deaths."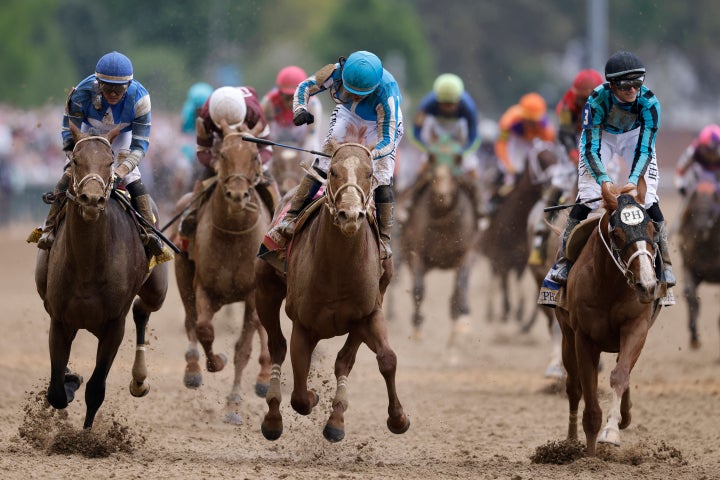 Circuit CEO Bill Carstanjen added he was confident the circuit's closure would allow investigators to find answers.
"What happened on our track is deeply disturbing and absolutely unacceptable," he said. "While we are making every effort to determine the cause of the recent horse injuries, and while no problems have been linked to our racing surfaces or the Churchill Downs area, we need to take more time to thoroughly investigate everything." the details and circumstances so that we can continue to strengthen our surface, security and integrity protocols."
The deaths set a somber mood at the Kentucky Derby in early May, when the sixth and seventh horses to die were injured during their races. Both horses were three years old and had to be euthanized due to knee and ankle injuries.
"He just made a bad move out there," Jeff Hiles, one of the horse trainers, told The Associated Press at the time. "They could do the same thing while running on the field as they could on the track. So it's very unfortunate. That's what we're dealing with."
Scheduled for Churchill Downs, the races will now be held at Ellis Park in Lexington, about 80 miles east of Louisville.