Coincidentally: Princess Peach could have looked very different according to scrapped merch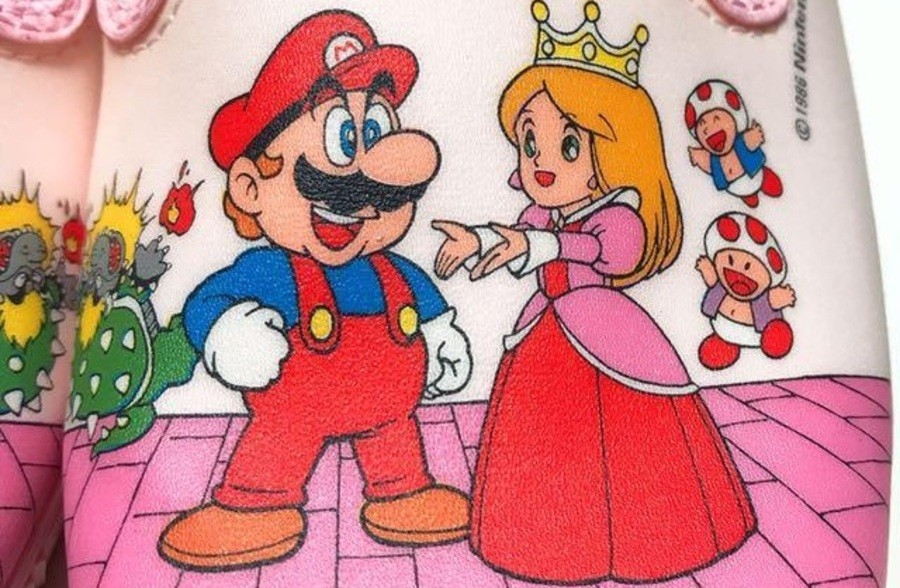 The moustached, Mario has long had an iconic look, complete with a jumpsuit, hat, brown shoes and white gloves. And of course that signature facial hair. While there were some minor variations, like swapping colors, the Italian plumber has remained basically the same since his introduction to the world as Jumpman in Donkey Kong.
Princess Peach didn't come into existence until 1985's Super Mario Bros., but while we got a pixelated look at the ruler of the Mushroom Kingdom, Nintendo didn't have a definitive look for her. As the game sold like hotcakes, Nintendo looked to merch to boost sales even further.
It has enlisted the help of mangaka Gaku Miyao, who has shared some photos of lost Mario merchandise that never saw the light of day – a pair of children's shoes! Think of all the little ones who couldn't wear these shoes on their feet in 1986.
As you can see, Peach has much straighter hair than her now iconic wavy locks. Admittedly, we think this vintage design is super cute and reminiscent of old-style manga princesses. There's a lot of red, even on the skirt, and she wears a pink coat-like piece. But there are also similarities to her current design, like her blue eyes, three-dot crown, and hair color.
We have a translation of the short thread, thanks to Twitter user GSK:
"I was working on this girl's merch before Nintendo introduced a standardized design for Princess Peach; the peach that everyone is familiar with was born later. A certain person shed a few tears over their legitimate work being treated as fake.

A bit more info: at the time, pics #1 and #2 were the only "official reference materials" for Peach – they weren't good enough for girl merch, so I faxed my rough sketches to Nintendo and got the ok; If this design took root, Peach might look like number 3 now.
It's fascinating to see how Peach's pixels translated into paper and merch back then, and Miyao also shared a picture of what the princess would have actually looked like if Nintendo had gone ahead with the shoes.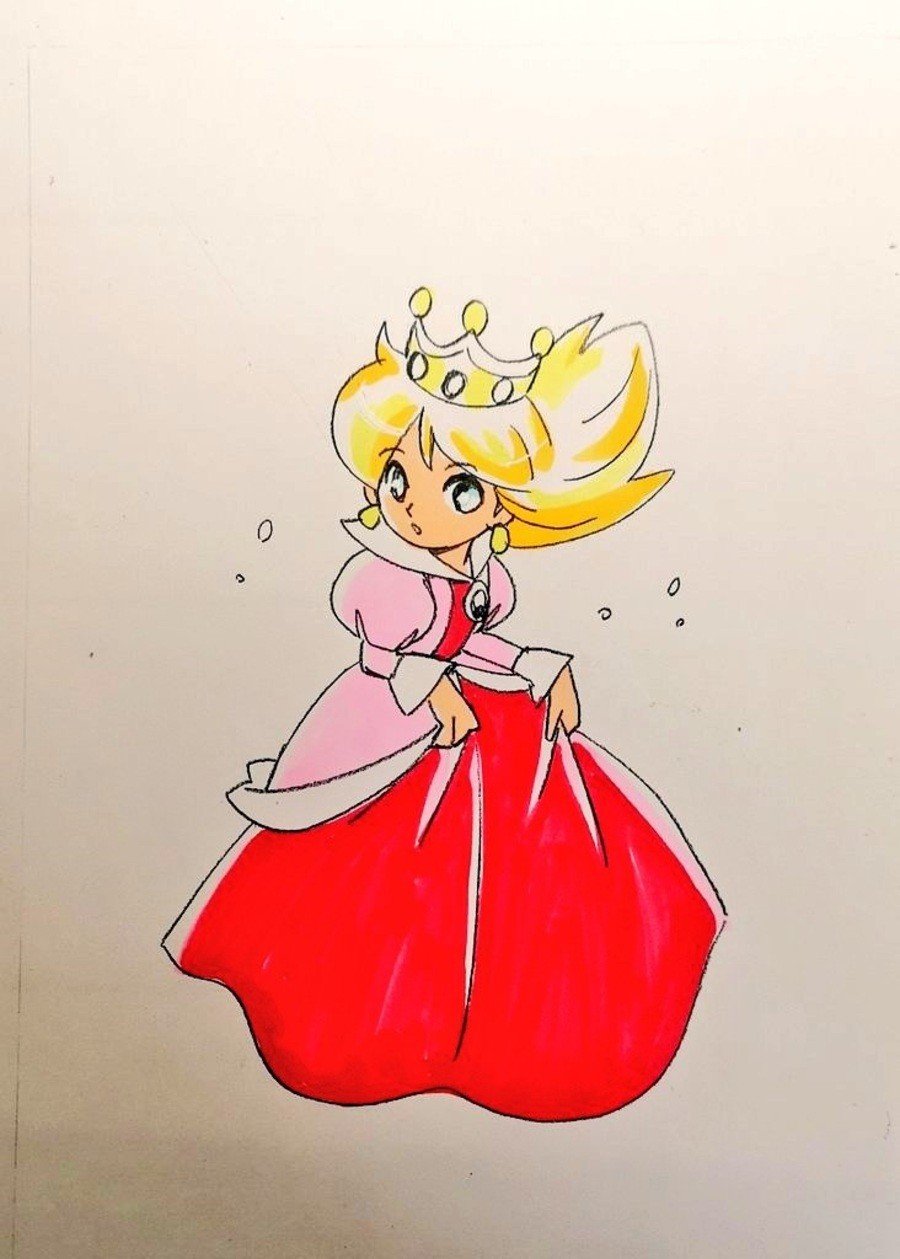 Now this is Nice. There's something extremely elegant about this look, and it looks even a little more like the peach we know and love today, with bigger hair. It's even more anime-esque than the first one, too! Still, we never got the shoes, so Miyao's design never got past the drawing board.
What do you think of these older Peach designs? Let us know in the comments!
https://www.nintendolife.com/news/2022/04/random-princess-peach-couldve-looked-very-different-according-to-scrapped-merch Coincidentally: Princess Peach could have looked very different according to scrapped merch