News
Conservatives cheer after the US women's soccer team lost at the World Cup
The Conservatives celebrated Team USA's elimination from the Women's World Cup on Sunday with a series of offside posts.
The right wingers, strong against the USA women's soccer team, looked smug after Megan Rapinoe missed a crucial penalty against Sweden and the side's tournament time ended in a 5-4 shootout.
Critics tried to troll Rapinoe and her 22 teammates on X, formerly Twitter, by calling the team "woke" and "un-American."
Many on the right flank were worried about the players' decision stand in silence when "The Star-Spangled Banner" was played before their World Cup games.
TJ Moe, a contributor to The Blaze, told his supporters: "I'm glad they lost."
"USWNT's attitude reflects such bad values ​​that it's disgusting. They need an overhaul," he continued. "The America-hating, entitled, ungrateful group led by Megan Rapinoe must go. Appropriately, she is the one who missed her best chance of winning."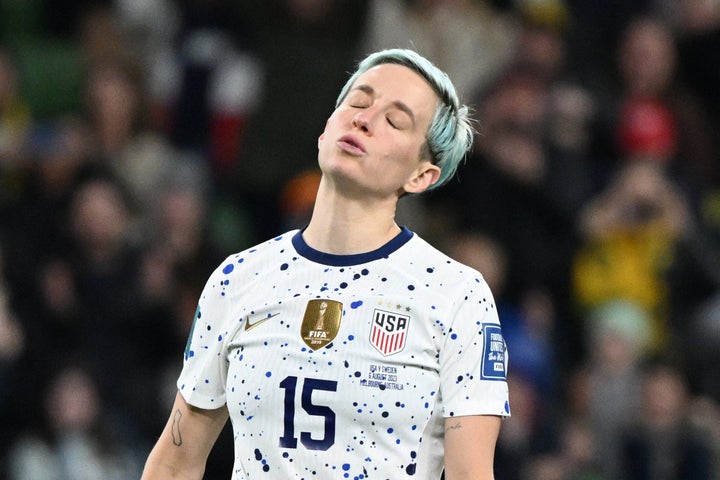 Others directed their anger specifically at the team's star forward, Rapinoe, who is an outspoken LGBTQ activist and strong advocate for transgender athletes. She is also a two-time world champion and former winner of the Golden Ball trophy, awarded to the tournament's best player.
"The anti-American woke USA women's soccer team has been eliminated and Megan Rapinoe is the cause," wrote Catturd, a prominent right-wing troll. "I can not stop laughing."
Despite the disappointment and bullying, Rapinoe told Fox Sports she was proud of what the team has achieved.
"I thought we played really well," said the Olympic gold medalist, according to The Athletic. "I'm so happy for us that we went out like this and played like this."
"I mean, that's like a bad joke to me personally," she admitted. "I just think it's a dark comedy that I missed a penalty. I still feel very grateful and happy."
Check out some of the meanest tweets here: