News
Coronation of King Charles: The outfits and medals worn by Prince Harry and other royals explained
When the royals attended the coronation of King Charles III on Saturday. marched into Westminster Abbey, some of the more prominent figures sported particularly eye-catching outfits.
Because the coronation was known as "collar day," all royals could wear their most elaborate outfits (and collars) to show off their rank.
According to The Telegraph, Buckingham Palace has confirmed that they all wore mantles befitting the highest order to which they belong; Garter, Thistle or Royal Victorian Order (RVO).
Prince Harry
Harry was in morning suit and had a star around his neck indicating he is the Knight Commander of the Royal Victorian Order (RVO). This honors his outstanding personal service to the Commonwealth monarch.
He also wore his Afghan Service Medal – a mark of his time as a captain in the army – along with gold, diamond and platinum jubilee medals on his ribbon.
As he is no longer a working member of the royal family, he was not allowed to wear a military uniform.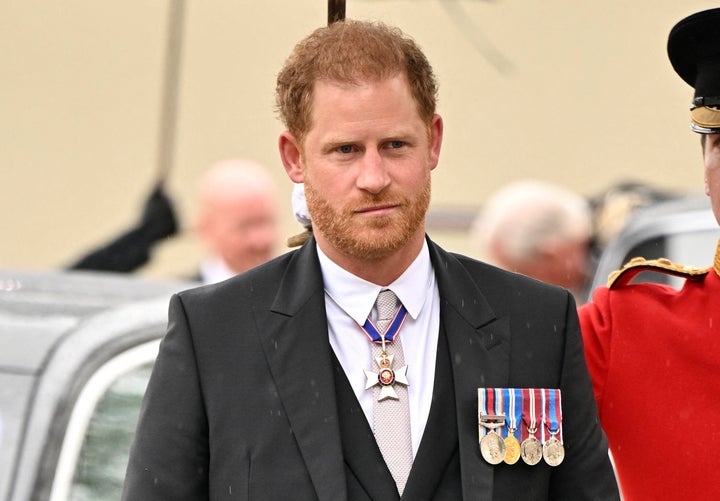 Princess Anne
The Princess Royal wore her military uniform with the thistle coat of deep green silk velvet.
She was also the gold baton in Waiting for the Day, a role Charles gave her for this special day as a gesture of appreciation for her years of service.
This meant that she was responsible for the monarch's personal safety and would lead the grand royal procession from Westminster Abbey back to Buckingham Palace, riding on horseback behind the King and Queen in the Gold State Carriage. The tradition goes back to the 15th century.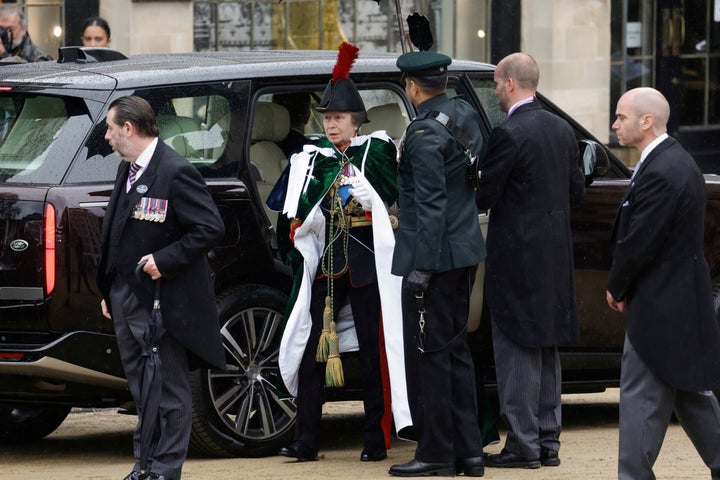 Princess of Wales
As the RVO's Dame Cross, Kate wore the Grand Cross Mantle in dark blue silk satin, scarlet accents and white silk taffeta. Her headgear also kind of stole the show.
Prince of Wales
William wore a deep blue silk velvet garter coat with white satin ribbons and a white taffeta lining.
That's a pretty big deal. The Most Noble Order of the Garter is the oldest British order of chivalry and the oldest surviving national order of chivalry in the world.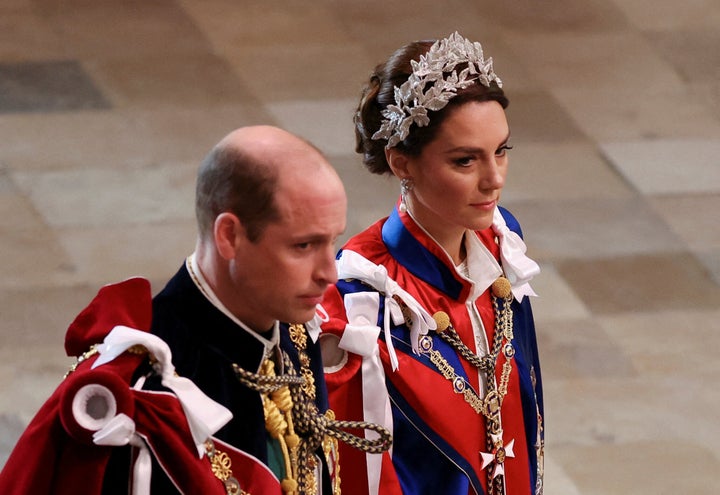 Prince Edward
Sophie, Duchess of Edinburgh
She wore the same robes as the Princess of Wales and wore the Grand Cross mantle of the RVO.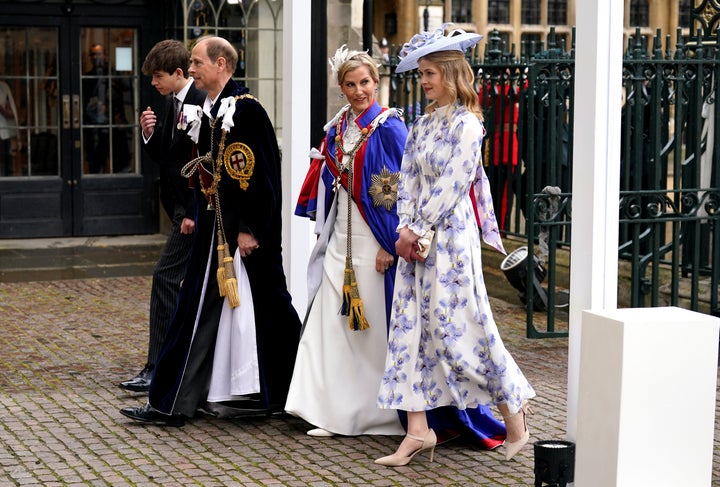 Prince Andrew
Although Andrew was not a working king for several years, he wore the robes of the Order of the Garter. Charles appeared to let him wear the navy coat, in a marked reversal since last June, when Andrew was banned from appearing with his relatives at the Order of the Garter ceremony.
However, he had no formal role in the coronation ceremony.
After some reportsHe was booed as he drove past a grandstand outside Buckingham Palace.