Dallas Cowboys owner Jerry Jones apologizes for height-related offense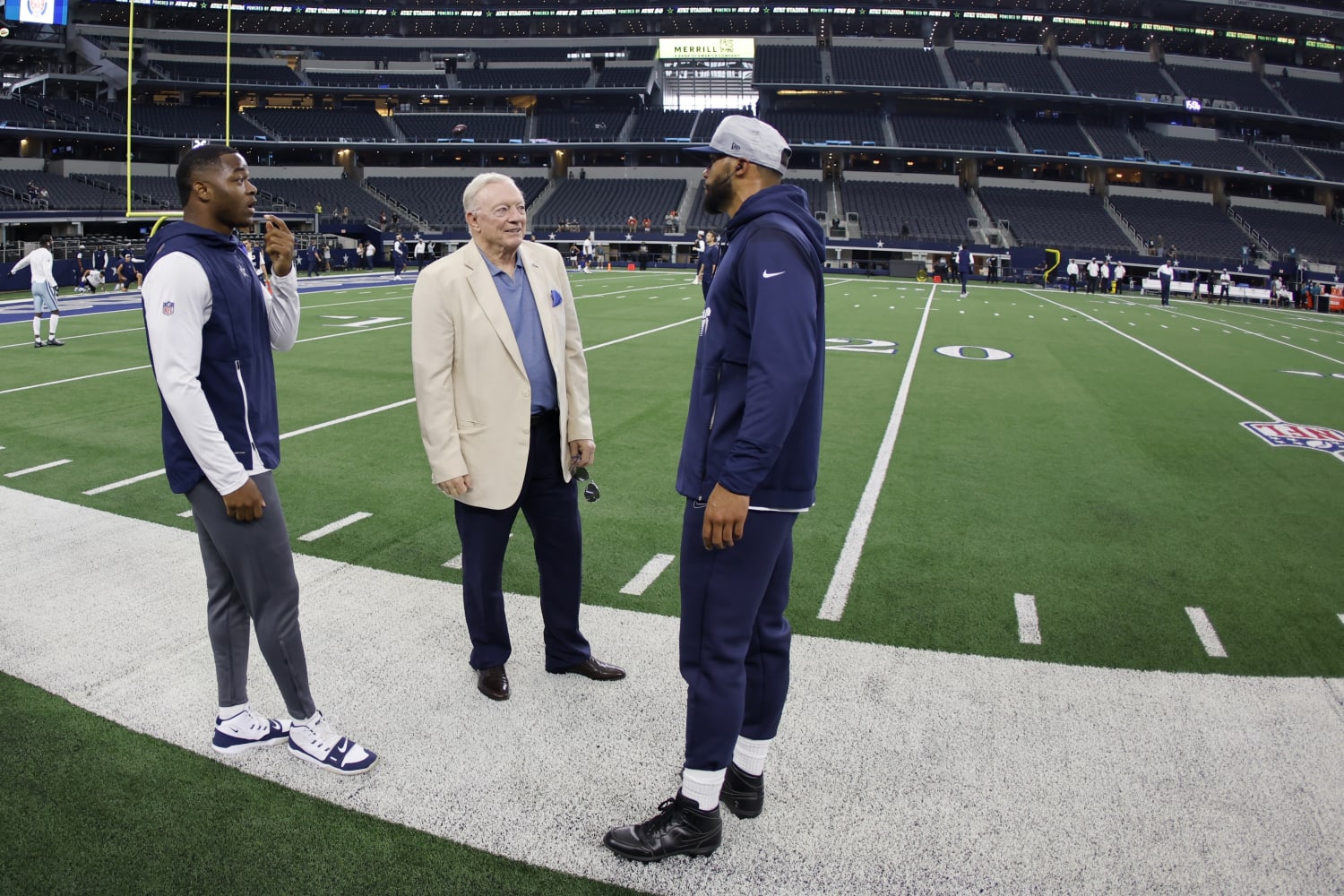 Dallas Cowboys owner Jerry Jones apologized on Tuesday for using a derogatory term to describe little people when paying tribute to a recently deceased team leader.
Jones used the term to share memories of former cowboys Scouting Director Larry Lacewella Key figure in Dallas' streak of three Super Bowl titles in the 1990s.
Lacewell died in May at the age of 85.
"I made a reference earlier today that I understand may have been considered offensive. I apologize," Jones said in a statement Tuesday night.
Speaking to reporters at Cowboys training camp in Oxnard, Calif., Jones said Lacewell had always been a popular character, drawing an audience every time he spoke.
"I'm going to get someone, an (M-word) to stand up there with me and dress him up like Lace and think Lace is still out here helping us train," said a smiling Jones. "But this is about Lace – really, and I mean that seriously."
The Advocacy Little People of America calls the term Jones used the "m-word" and says it should never be used because it is "considered a derogatory slur."
"The dwarf community has expressed that they prefer to be referred to as midgets, short people, people of short stature or with dwarfism, or simply and preferably by their first names," the organization said.
https://www.nbcnews.com/news/us-news/dallas-cowboys-owner-jerry-jones-apologizes-m-word-slur-rcna40213 Dallas Cowboys owner Jerry Jones apologizes for height-related offense