Destiny 2: The Witch Queen is the best FPS campaign in years
We are about a week in Fate 2Witch Queen's latest expansion, and I'm in love again. I've brushed off my plush Warlock robes, re-acquainted myself with all that volatile Void space magic, and now I'm thumbing my Jade Rabbit when I'm ready to throw in more more hive dust. Fate is back, baby, and it's never been better.
I gave up the hard way, at Beyond Light. Launched back in November 2020, I tried to love all that was going on in Stasis, but it annoyed me – playing Crucible back then when you could freeze in place was even more annoying any other PvP activity. experienced in the game. Aside from the clunky gears, and some Seasonal stuff that I don't care about, I've done quite a bit of Destiny. And that's a shame, because I've been playing the game since Destiny 1 beta back in the day.
So I went back to the Witch Queen. Such an exaggerated marketing and training campaign will do just that for you. I lost touch with some friends recently, and shooting some idiots in space while chatting is always a good way to reconnect. The stars (or pyramid ships, or whatever) align.
What I didn't expect was the best FPS experience I've had in years of waiting when I logged in. The new Legendary difficulty mode in the Campaign confounds recent CoD efforts in terms of quality and fun, and it even made last year's Halo Infinite look like a lousy copycat when it comes to scenes Unconventional, tense sci-fi spin.
For those who haven't started yet, the Legendary mode of the Story missions is a challenge of difficulty setting through the latest set of content that makes the Campaign (something you can traditionally go through) feel. feel like Nightfall or other high level challenge. And the rewards are just as enticing as those end-game activities.
Even if, like me, you've been MIA for a few months, you can boot straight into Legend mode and use the new base level gear you'll have to outrun your enemies. It feels like playing Halo in LASO mode; there are boosters for your enemies, you need to think about your position, you can't be greedy and you will need to really pay attention to your construction.
All the lovely stuff you take in Raid and make it a much simpler, more digestible experience – and close friends have told me the same goes if you also participate in the Final Part of the game. Is it possible to dive straight into a well-written story that forces you to swap between guns, powers, and your tactical brain to your liking? It's single-player friendly, FPS gold dust, which is sadly rare in the service game era.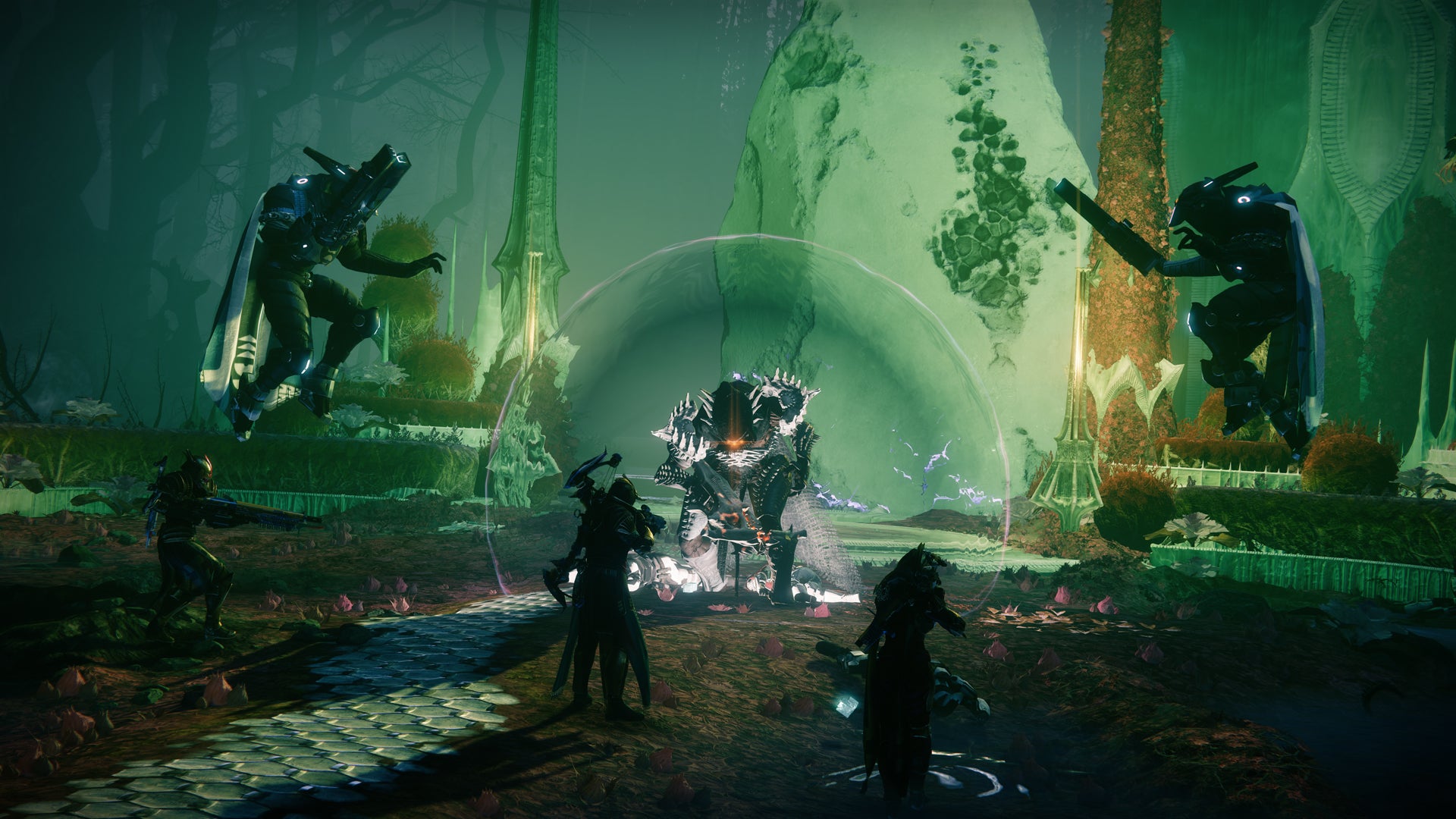 Better yet, have writing. I've never really been a big fan of Destiny's space opera storytelling – it works well, but the difference in between is often cliché. However, in The Witch Queen, there are some returns over the years that really make me feel dumb. There are some revelations (followed by exciting gameplay moments) that are essentially Destiny, and make me feel like I'm replaying Rise of Iron or something.
The Witch Queen quests have this great three-way speed for them, especially on Legendary; you'll be introduced to some gorgeous new areas, then get a juicy piece of narrative meat to munch on, then you'll be served a boss (or a mini boss, depending on the length) of the level). It is a phenomenon. It's great. It's one of the tightest non-ending pieces Bungie has ever done. And yes, I'll be back to Halo when I say that. This is the real deal, here.
Even the checks – and how the checkpoints refill your ammo and mana – work and make these tough, dangerous enemies feel really tough and dangerous. So a lot of times, in Destiny, you'll meet Hechestre Boom'Anthrall, the infamous bandit and planetary cannibal (or something) and kill him with a massive explosion of bullets before moving on. No more; These space bandits are assholes for a reason, and you'll know it, Guardian. Good!
Throw in a new threat – Lucent Hive – and you've got a Campaign with so many tools that it never needs their combination twice. Lucent has Ghosts that, like you, can revive them. So, if you hit some fearsome Hive Knight in the middle of a gunfight, it will come to life unless you run in and throw its Ghost in your hand like an old cosmic grape. This helps you reassess your gunfights and planning, and provides plenty of moments where you're wary of the wind and head-first so the nasty champion doesn't come back to life and take you down. Again.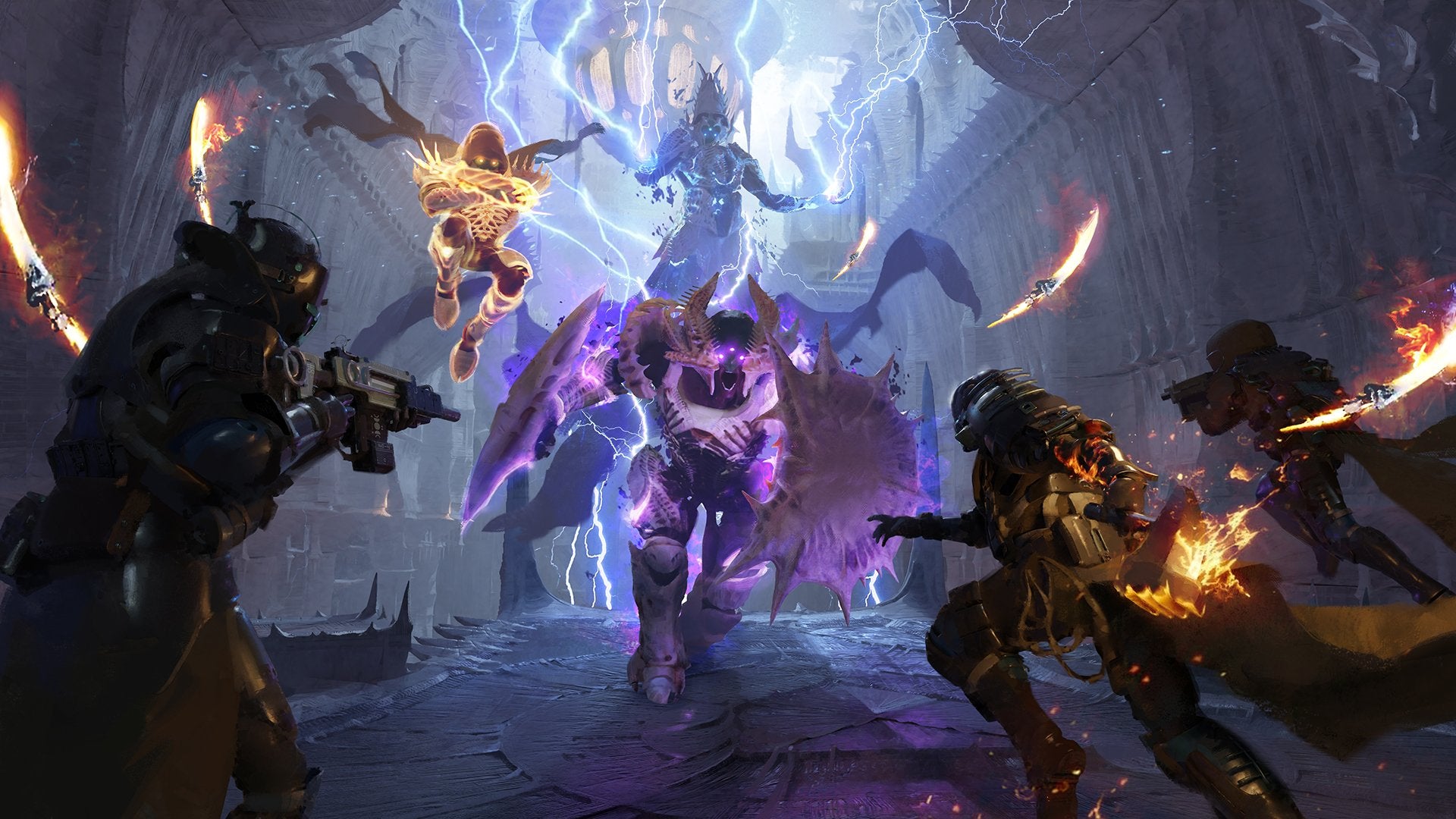 And that's just the beginning. The seasonal content related to what's offered in the Story missions is also top quality. Putting a three-man Fireteam into the mind of a captured Hive Champion is a terrible buy (and sounds like the setting of some cracked Black Mirror-cum-Psychonauts fanfic), but the end result is a dungeon run feels intense, never goes beyond its welcome, and lets you feed the drip of a steadily improving carousel of loot into your inventory. Win win win!
Seasonal cosmetics can be pretty ugly, but that's okay – they can be infused with other things that make me look like the brooding space nerd I've always wanted to be. At least I can build my gun (!) for the perks I want (!!) and not have to spend time grinding RNG cheese for the best drops (!!!), even when I look like a fool.
I'm excited to be back in this strange universe of planets disappearing and reappearing in Destiny 2. There are still issues with the game – which likely always will – but if the content drops as the Witch Queen exemplifies the new direction Bungie is taking, I'll happily tackle all of its crap in 10 years' time.
https://www.vg247.com/destiny-2-witch-queen-best-fps Destiny 2: The Witch Queen is the best FPS campaign in years