DF Direct Weekly: Is the Nintendo Switch reaching its limits – and do we need a next-gen successor?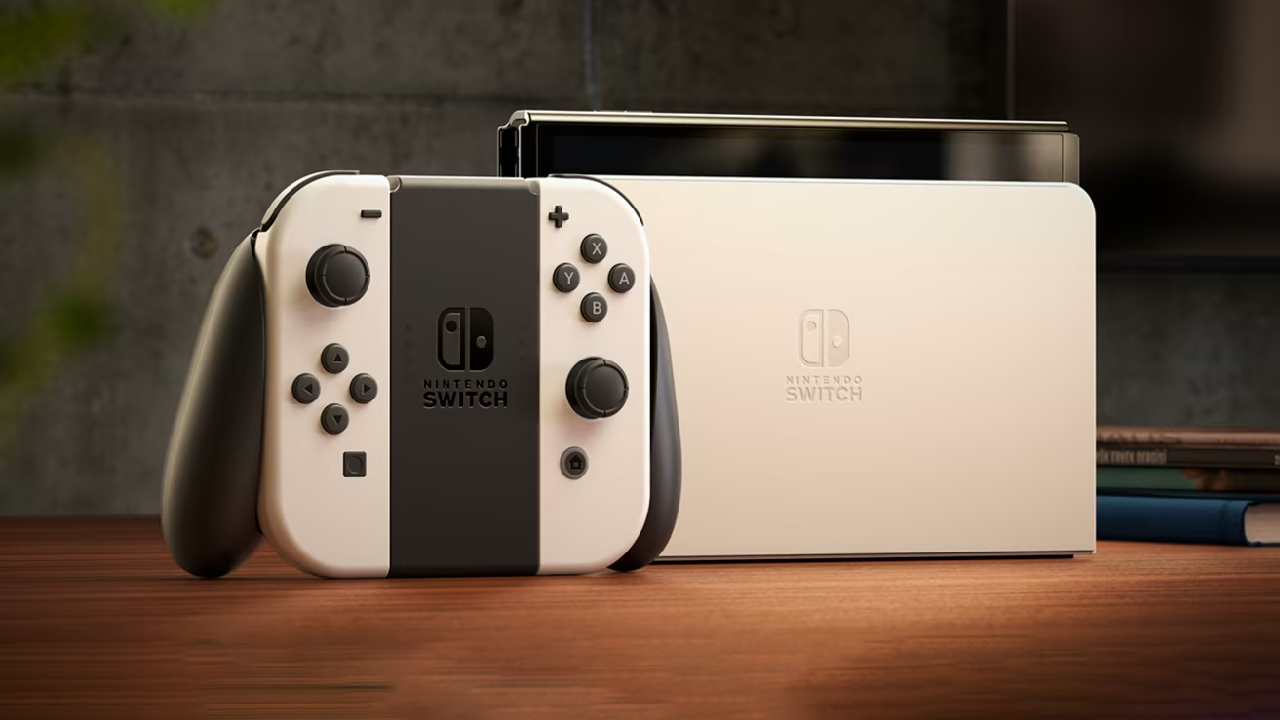 Six years is a decent run for a console – even more so for a machine built on already outdated technology – so is it time for Nintendo to replace the Nintendo Switch with a next-gen successor? That's the key topic covered in DF Direct Weekly today as I, John Linneman and Alex Battaglia take a look at the machine's current titles and wonder what might happen next.
First off, it's important to emphasize just how much of a resounding success Switch has been, simply because it's different and offers a more flexible approach to gaming. By combining home console and handheld in one design, Nintendo didn't have to compete with Xbox and PlayStation in terms of sheer power, and the new approach also allowed the company to focus all of its resources on a single product. This increased the production of first-party games and further strengthened the machine's appeal. Bizarrely, the failure of the Wii U also contributed to the success of the Switch: Nintendo had a whole catalog of brilliant first-party titles to port to the new machine.
The sheer breadth of third-party games has also been key to the machine's appeal – and therein lies another crucial aspect of Switch's success. By forgoing completely underperforming hardware with missing key features in favor of Nvidia's Tegra X1, developers gained access to a modern GPU backed by a flexible, powerful graphics API. Aiming for lower resolutions and stripping down features less likely to be missed on a handheld screen made the impossible possible: When I first picked up Doom 2016 on Switch, I was amazed at what was on an underclocked one mobile chipset had been achieved.
In the here and now it is clear that things are changing. In this week's Direct, we talk about the recent Mortal Shell as an example of how recent ports aren't holding up very well – and this one is particularly bad. We also discuss how the Switch's level of performance is still perfectly suited to games built from the ground up for the system – the current Fire Emblem Engage is a good example of this.
However, the narrative of the Switch running out of breath actually began with the arrival of a first-party title: Bayonetta 3. Yes, performance is often variable in Platinum Games titles, but here we've dealt with wildly inconsistent frame rates, despite the developers had searched the closet of optimization techniques to the point where the game often looked ugly and even PS3-like. The game was – and is – great, but most of our criticisms would not be an issue if Bayonetta 3 was running on a more powerful system. It didn't help that previous footage circulated by Nintendo showed the game running at 60fps – clearly not running on Switch, and we could surmise that whoever was responsible for those assets was unhappy with how the game looked on console was and decided to point it at something with more horsepower.
It's also clear that development goals will shift upwards as we reach the end of the cross-gen period – this has resulted in ports for Xbox One and PlayStation 4 receiving less attention and, by extension, Nintendo Switch titles were included in the development effort suffers even further – Sonic Frontiers is a good example. As we move further into 2023, we anticipate the beginning of the end of the cross-gen, making life more difficult, if not possible, for switch ports. If we want to talk about developers who have bucked the trend, for my money Rebellion's Switch work has been nothing short of miraculous – Zombie Army 4 is just a case in point – the difference being a bespoke team working on the ports and does so by squeezing every last element of performance out of the switch hardware.
Will The Legend of Zelda: Tears of the Kingdom be Nintendo's last big hooray for first-party support – and is there a next-gen system in the works? Part of our discussion in this week's Direct is the form that the new Switch will actually take, and to what extent a new system might require a bespoke concept or, to put it more rudely, a gimmick. From our perspective, it's pretty clear that the new system will retain the core concept of Switch, because the idea of ​​merging home console and handheld into one was so successful and so transformative to Nintendo's fortunes. Additionally, we know Nintendo is concerned about how it'll handle the transition, and part of that may well be due to the fact that innovation in hardware design is bound to be more limited given a portable form factor.
We can speak with a fairly high level of confidence in the new system's design given the combination of comments from the industry's most reliable hardware leaker – kopite7kimi – along with leaks from Nvidia itself suggest the new hardware will be based on a custom variant of the Tegra 234 found in its automatic products and the new ones Orin NX Jetson board. The so-called T239 variant is now confirmed as real, with questionable specs including eight ARM A78AE CPU cores, a 128-bit memory bus and a GPU based on the Ampere RTX 3000 series architecture with 1536 CUDA cores based. That means the new Switch will support DLSS (expect this for upscaling in docked mode) and even ray tracing, although I understand Nintendo's prioritization of battery life over high-end features.
Even at the same limited clock speeds as the current Switch, we should see a significant increase in the machine's capabilities, especially with the same 720p target in sight. DLSS image reconstruction should take care of the docked side of the equation, although the computational costs of upscaling to an actual 4K image can exceed the limits of the hardware – but the key is that the presentation simply has to look decent on a modern display. Upscaling to 1080p or 1440p would probably look good enough.
However, I would shy away from comparisons with Steam Deck. Pushed to its limits, the deck burns through 26-27W of power. With that kind of throughput, you can play around 30 minutes on today's Switch battery. A larger battery might be part of the design, but ultimately Nintendo would never build a handheld as large as Steam Deck. Energy targets will be lower, the machine will likely be much smaller, and so economy of power consumption is key. However, we can achieve Steam Deck-like results simply by programming a solid platform directly and making sensible cuts and tweaks – the existing Switch development strategy, if you will.
time frame? Unfortunately, 2023 looks unlikely. From a commercial point of view there are two approaches. According to Gamesindustry.biz Chris Dring, Switch was the UK's best-selling console in 2022 – which is quite an achievement. Assuming similar success elsewhere, the business case for a replacement this year may not be compelling for Nintendo. On the other hand, sales have even dropped by 25 percent compared to last year. The system has clearly peaked and we are now in a period of controlled decline. Our guess, based on gut feeling and without any solid information? An announcement towards the end of the year and perhaps a release in the first quarter of 2024. Regardless, we can't wait to see it: Nvidia's Ampere tech may be two years old, but it's still phenomenal, a massive improvement over the Tegra X1. Combined with Nintendo's peerless game design, it should be an amazing reveal.

To see this content, please enable targeting cookies.


https://www.eurogamer.net/digitalfoundry-2023-df-direct-weekly-has-nintendo-switch-hits-its-limits-and-do-we-need-a-next-gen-successor DF Direct Weekly: Is the Nintendo Switch reaching its limits – and do we need a next-gen successor?