DF Direct Weekly: Xbox Developer Direct was the best game show in years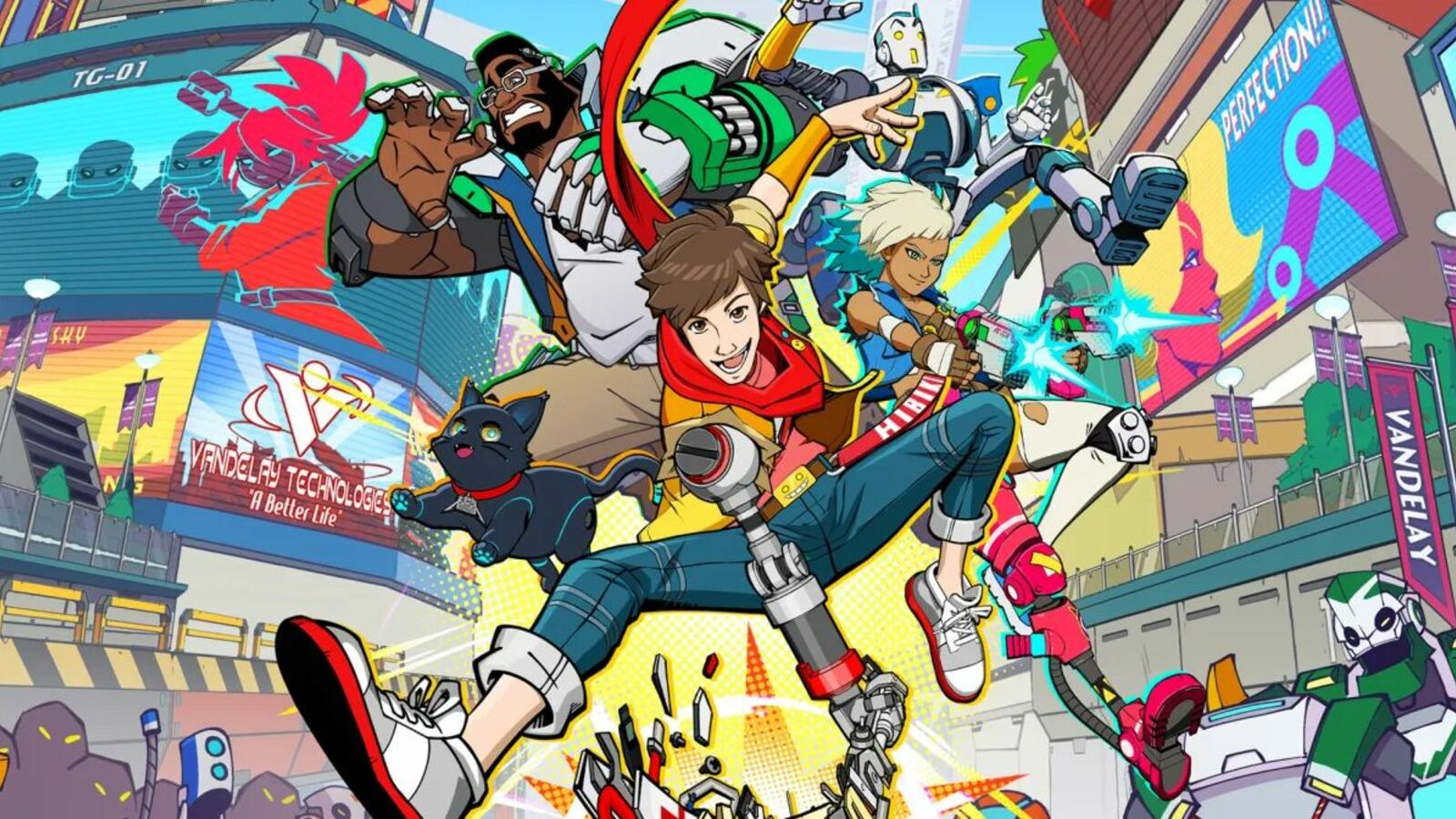 In this week's DF Direct Weekly, the Digital Foundry team spends much of their time breaking down Microsoft's Xbox Developer Direct – and to sum it up, we can all agree that this is the best game presentation we've seen from a major platform owner in years.
After years of complaining about how games were presented in virtually every E3 media briefing, we got exactly what we asked for: a proper presentation of the games we'll be playing this year, passionately presented by the people who they develop you.
Let's be clear though: we understand why E3 media briefings are the way they are, and we don't envy Microsoft, Sony or even Geoff Keighley for bringing these shows together. Ultimately, they are a showcase for a wide range of games and it will be a challenge to get some sort of representation – any sort, to be fair – within what is usually just under 90 minutes. And maybe the presentation works for a more casual audience – at least by emphasizing awareness of specific games that might not otherwise be covered.
However, the end results are rarely satisfactory. What we tend to get is a procession of in-game images with no context that quickly blur. That is, if you get in-game (or "gameplay") visuals at all. Although frequency has declined in recent years, the industry still believes there is a place to deliver entirely fictional CG trailers that have little to no relation to the final product. Most of the content of many E3 pressers fades from memory once the event is over – but the classic E3 trailers all have several elements in common: you get to see the game, time is spent on the content and usually you see real real-time footage, although there are some dramatic flourishes. Hideo Kojima's Metal Gear Solid 2 remains the gold standard, nearly 23 years later.
To be fair to Microsoft, it's continued its media briefings for the past few years with separate shows that delve deeper into specific titles, but Developer Direct is taking things to the next level to get the main showcase to the right. The scourge of press events – CG trailers – are essentially gone. Each segment focused on the games, what the vision is behind them and why the developers are excited about them.
Each featured title also had time to shine. We actually figured out what Redfall is all about! We understood why the next Forza Motorsport should be special. The format also gave developers a chance to throw us at games we might only be vaguely familiar with, or pique our interest in titles we just didn't have a lot of information about – The Elder Scrolls Online and Minecraft Legends, for example.
The unveiling of a brand new game by Tango Gameworks – and the release at the same time – was another highlight. Where would such a title have placed in a traditional E3 media briefing? An "oh, that looks interesting" moment turns into an actual event – and we're loving what we've played so far. The icing on the cake? A tweet from the game's designer, telling us that our #StutterStruggle shouldn't apply to the PC version. We'll be checking out the game on Digital Foundry next week.
All in all, Developer Direct is spot on, but there's still room for improvement. In fact, there's another key component that should be an essential requirement, but one that was missing: transparency. This is an area of ​​honesty and disclosure in which Sony has rightly been at the forefront. Whenever game graphics are shown on screen, there is a caption telling you what you are actually seeing. Does it run on console or not? Is it a real-time sequence or a pre-rendered sequence? Will you actually see these graphics in game or not? For the most part, Sony has even gone beyond the all-encompassing "in-engine" label, which essentially means nothing. Some of Sony's signage has been brutally honest to the point of hilarity, but it's important to know if what you're seeing is the actual product in what is, after all, promotional material.
Microsoft took steps in that direction in its E3 media briefing last year, but there were still vagaries and even inaccuracies in the engine – for example, Forza Horizon 5 in-game footage showing ray-traced effects that are definitely not in-game . For Developer Direct, however, there was no disclosure at all. Will Forza Motorsport run on Xbox Series X? Probably not based on the mouse pointer seen in a shot. What was Redfall running on? Were those spectacular scenic shots actually in-game and representative of the experience we'll be playing in May? It's the final checkbox to make Developer Direct the best it can be.
In the latest DF Direct Weekly you can listen to our various recordings of the show, its component plays and much more. We also discuss first impressions of the PC port of Forspoken (we didn't get to play it until the game unlocked on Steam), while also sharing some thoughts on Dead Space Remake. A combination of late delivery of the review code coupled with significant changes in a day-one patch that actually arrived on day one delayed our coverage there, but it should be arriving soon. All of this content, plus a look at Hi-Fi Rush, the DualSense Edge controller, and more, is coming your way over the next few days.

To see this content, please enable targeting cookies.


https://www.eurogamer.net/digitalfoundry-2023-df-direct-weekly-xboxs-developer-direct-was-the-best-games-show-in-years DF Direct Weekly: Xbox Developer Direct was the best game show in years