News
Dozens of bags of human remains discovered in western Mexico
MEXICO CITY (AP) — Authorities in western Mexico have told the families of eight missing youths that among the human remains found in dozens of bags in a ravine on the outskirts of Guadalajara were some that tentatively appear to have the characteristics of some of missing youth matched .
The Jalisco state attorney's office said in a statement late Thursday that recovery of the remains in the ravine and identification were continuing.
The bags were found this week below a forest lookout point, the prosecutor said. Firefighters and civil defense were working with a helicopter to recover remains from the gorge and planned to continue doing so in the coming days.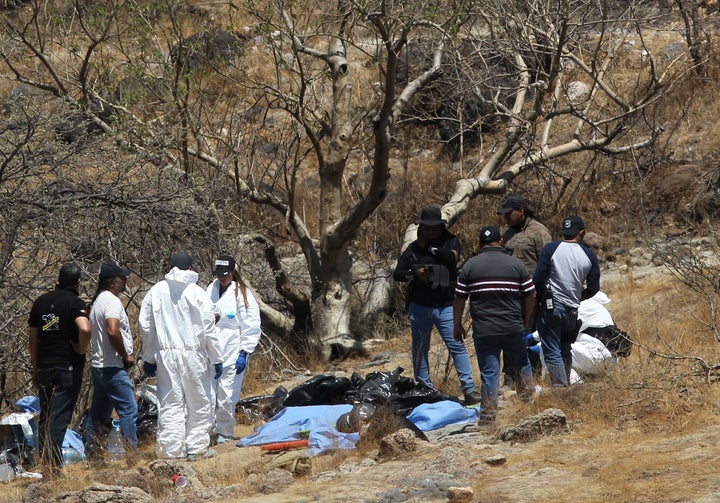 When authorities found the site last week, they were looking for eight young people who had been reported missing. However, it was not yet known if they were among the remains found.
Prosecutors said they investigated the site after receiving a report of possible body parts.
According to the federal government, there are more than 110,000 missing people in Mexico, with Jalisco being the state with the highest number at 15,000.
There are also thousands of unidentified remains in morgues and cemeteries.