Eddie Jones hints at England's swan song as World Cup finish line in sight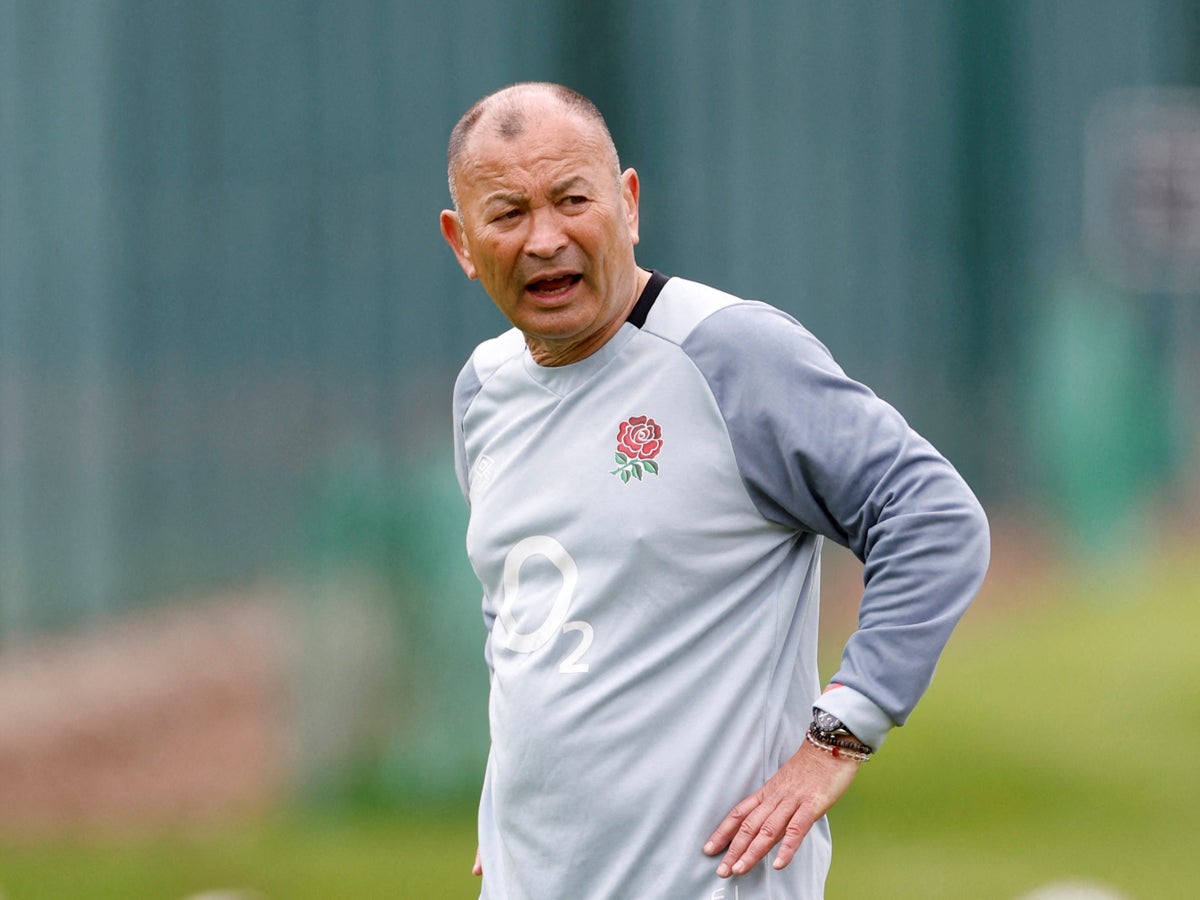 By coincidence or design, it's rare that Eddie Jones isn't history in English rugby union, but the first pick of his senior year almost slipped under the radar on Monday morning. They have been difficult days for a sport that tends to stagger from crisis to crisis. Bad news emerged at Sixways, where Worcester's sad plight met an unfortunate end with the suspension from all competitions while Wasps watched nervously as they tried to stem their own slide into financial quagmire.
Tacitly, however, the next men's World Cup is less than a year away and an intriguing training squad has been appointed to begin Jones' final 12 months in office. There is still some refinement ahead of a key autumn – a final group, to be named in mid-October, can look forward to more team bonding in the Jersey wave, with a return to the Channel Island planned after a popular trip last year – but there are Clues from an initial selection of 36 players who will gather in Richmond on Sunday to begin the assault towards the home stretch.
Jones reminded the boisterous that the door never closes, as Danny Care will well know, but one wonders if his failure to capitalize on the opportunity in Australia could mean the tour is the final hurray for the Harlequins scrum half is in an English shirt. His place outside of that 36 comes as no great surprise as Ben Youngs returns refreshed, Alex Mitchell looks sharper than ever and Jack van Poortvliet is ready to build on his successful first Test rugby experience over the summer.
Similarly, Joe Launchbury has to fight his way back, with even injuries to Maro Itoje, Nick Isiekwe and Charlie Ewels not enough to trigger a suspension recall. Instead, Jones turns to two other young talents: Northampton's delicate Alex Coles is capable of covering four or six, and Hugh Tizard is a particularly promising player. A summer move to Saracens to partners Isiekwe and Itoje is unlikely to hurt Tizard's chances of breaking into the World Cup picture; Of the seven uncapped names in this select group, Tizard is most likely to feature prominently in the tournament.
Jones' years of trial and error mean this is a squad of reasonable depth, with one exception perhaps in the centres. As always, England will hope that Manu Tuilagi's presence comes with some consistency; A year of fitness would give the side so much clarity in midfield, but their injury woes and lack of alternatives have meant England have historically failed to find midfield answers. If they want to play straight, as was envisioned from the Australian tour, then Tuilagi – and the England medical staff – could be key again having weathered their 2019 highs.
The England head coach preached adaptability and the need for his players to lead on the pitch ahead of an important four-game run: "We've got these extremes in the game at the moment. We want to understand how best to play rugby with our players and be able to play that game.
"But we need to be able to adapt to a different game. Probably 25 percent of the game is now uncontrollable due to Sin-Bins, HIAs and odd numbers in the game. The game will be completely different, so we need to be able to adapt from our game to the game being played at that point in time.
"It's difficult because there aren't too many teams in the world that can do it. In fact, I can't name any at the moment. So this is a great opportunity for us."
Jones, the forecaster, has dominated this World Cup cycle with his forward-looking and evolutionary talk, but the time for extravagant experimentation may be over.
It may help for the England manager to have exposed so many players to Test rugby in recent years, but now is certainly time for bed as Argentina, Japan, New Zealand and South Africa are all likely to have varied , but significant achievements are threats. Rarely have the world's top teams looked so close together as they rounded the final corner and embarked on a 12-month sprint to next year's French final.
https://www.independent.co.uk/sport/rugby/rugby-union/england-squad-eddie-jones-manu-tuilagi-b2175516.html Eddie Jones hints at England's swan song as World Cup finish line in sight