Games
Elden Ring DLC: What FromSoft Could – And Should – Do Next
Elden Ring has been out for about a month and offers hundreds of hours of Souls-y goodness. And while there are plenty of ways to keep players at bay for the foreseeable future, many have been feverish with speculation as to what might be next for the game. By software has a rich history of adding meaningful and memorable DLC to its games; From Dark Souls 3's Ringed City to Bloodborne's Old Hunters, I would personally rate FromSoft's approach to post-launch content as one of the best in the business. But what does this mean for Elden Ring?
The Lands Between is a sprawling, intimidating open-world map filled with secrets to discover and hidden areas to explore. But even with the frankly dizzying amount of content currently available in Elden Ring, I'd like to take a look at what might be in the offing after launch. Recent comments from FromSoft suggest the studio is far from done with Elden Ring. Bandai Namco President and CEO Yasuo Miyakawa stated, "We will continue our efforts to expand the brand beyond the game and into everyone's daily life. "
Exactly what that means remains to be seen, but I wanted to break down what FromSoft could – and should – do next with Elden Ring. I kept my predictions fairly broad and avoided minor additions like new classes, weapons, and additional cosmetic items, opting instead to use the Souls DLC story to invent larger expansions and new mechanics. Let's start with what we know, shall we?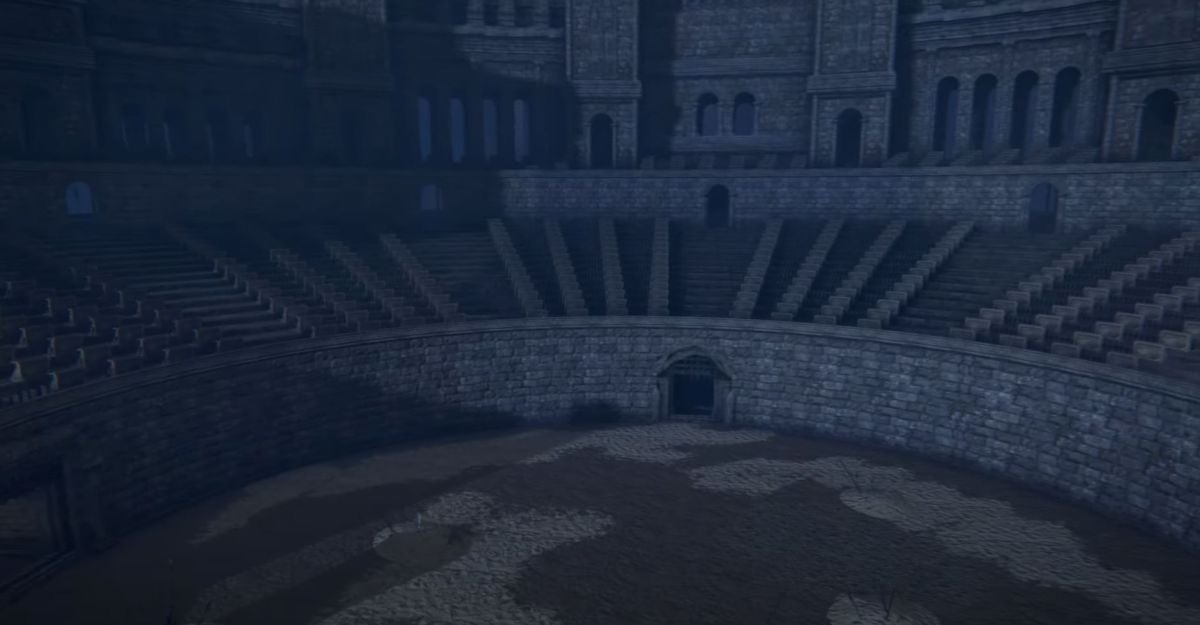 Although the Elden Ring has only been out for a month, eagle-eyed players have been scouring every inch of The Lands Between for clues about upcoming expansions. Souls modder Lance McDonald seems to have struck gold while exploring a previously inaccessible coliseum in Caelid with the free camera.
I managed to go to this location myself and found a huge coliseum with a multiplayer item in front of the doors. It's not hard to conclude that Elden Ring could get some kind of PvP arena content that allows players to compete against each other in groups, similar to Dark Souls 3's Undead matches. It's worth noting that there are others coliseum-like buildings are scattered across the map, so there's plenty of evidence that more PvP content could be on the way.
To stay briefly on the subject of multiplayer content, PvE areas could also be expanded in Elden Ring. The game places a heavy emphasis on multiplayer co-op and even ties some of its quests into the finger summoning systems. Elden Ring offers a decidedly friendlier and more streamlined approach to multiplayer, and it's likely FromSoft will use that as a starting point. Much like the Chalice dungeons from Bloodborne (and the legacy dungeons that already exist in Elden Ring), new PvE-focused dungeons would be a great way to get players back into the game. Boss rushes or raid-style dungeon dives would add new depth to the multiplayer and would also be perfect for encouraging build experimentation within the community.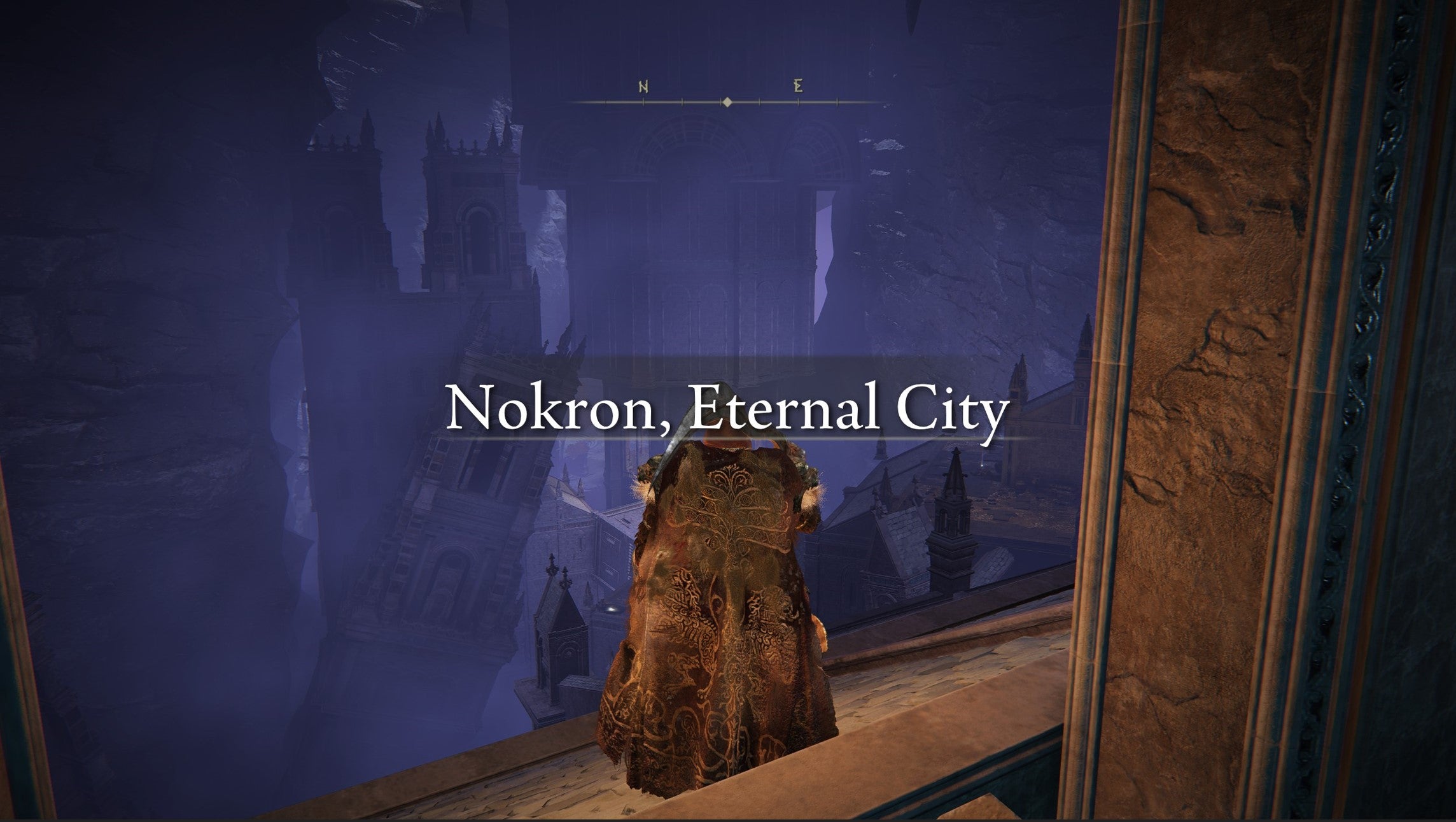 Anyone who has invested time in Elden Ring will no doubt have discovered the vast subterranean realms hidden beneath Limgrave and the Altus Plateau. There are entire cities to explore in the dark depths of Nokron and Ainsel, but even with such vast areas to conquer, there's plenty of room for expansion. With previous DLCs, FromSoft has become adept at opening up areas that are already bound to existing maps and tucking them between accessible areas, with the entrances hidden in plain sight.
I could absolutely see new underground rooms being added in areas below like The Weeping Peninsula or Volcano Manor. While this potential DLC would focus on adding new areas, there's a good opportunity to draw on the many side quests that Blaidd and Sellen have taken on. Siofra River is easily one of the prettiest places in Elden Ring right now, so I'd love to see what's even deeper under the dirt.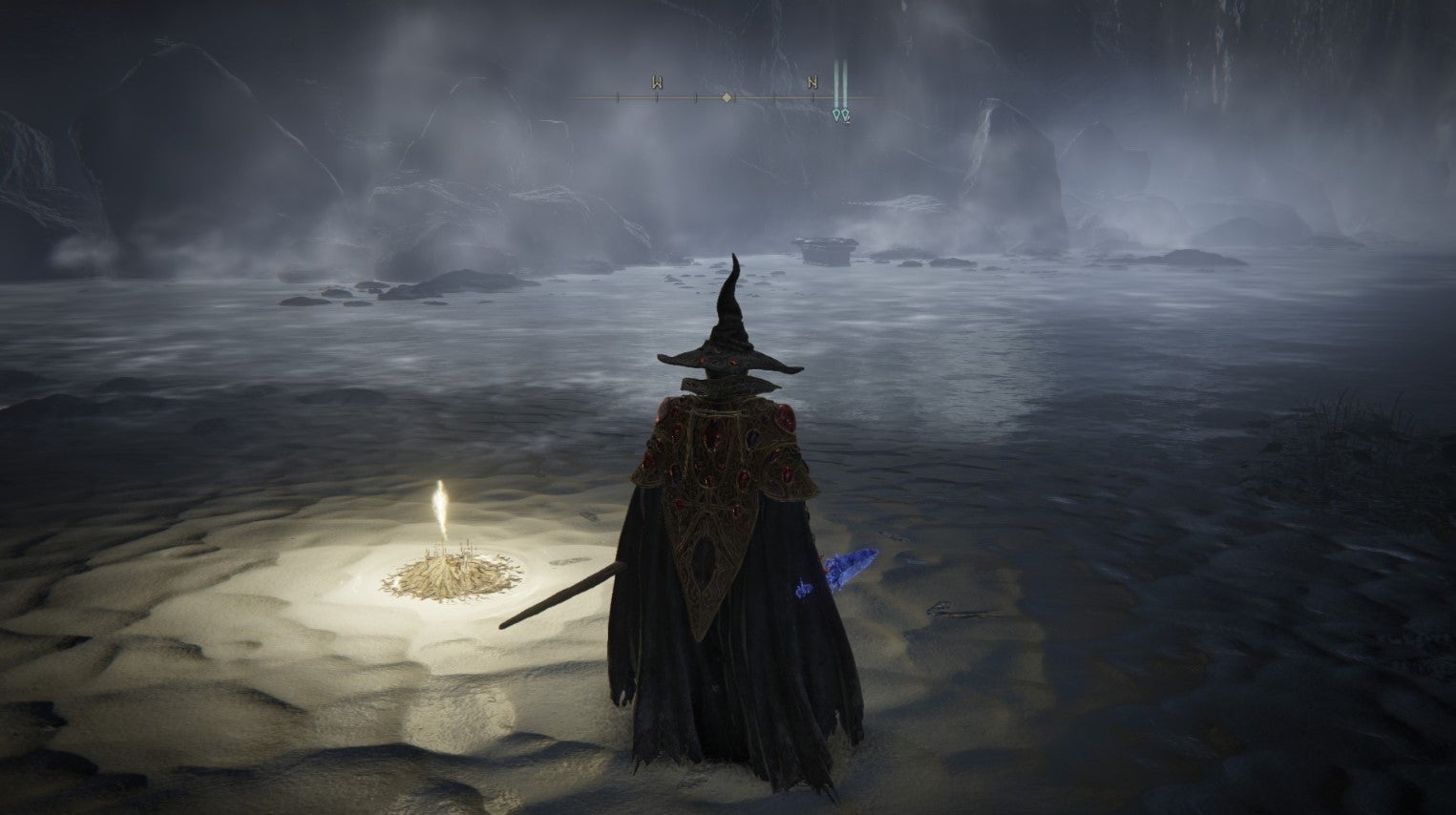 When predicting new content for Elden Ring, I decided to take a long, hard look at the map. I noticed that while there is a huge land mass to work through, most of the Elden Ring map is sea. Not only that, significant details have also been added, showing small illustrations of shipwrecks and illegible writing scrawled across the deep blue. I'd love to see a DLC that attacks the oceans surrounding The Lands Between and perhaps gives players a way to reach the many shipwrecks scattered along the coast. There's precedent for that too, with Dark Souls 2's pirate-themed areas like No-Man's Wharf ending in an encounter with the Ghost Ship boss, and a great cutscene that sees the player sailing off into the distance. Even more enticing are the huge clouds obscuring large swaths of the sea-covered parts of the map. Could we see an event opening up marine exploration? Am I grabbing just because I would love FromSoft to make a pirate game? Who is to say that?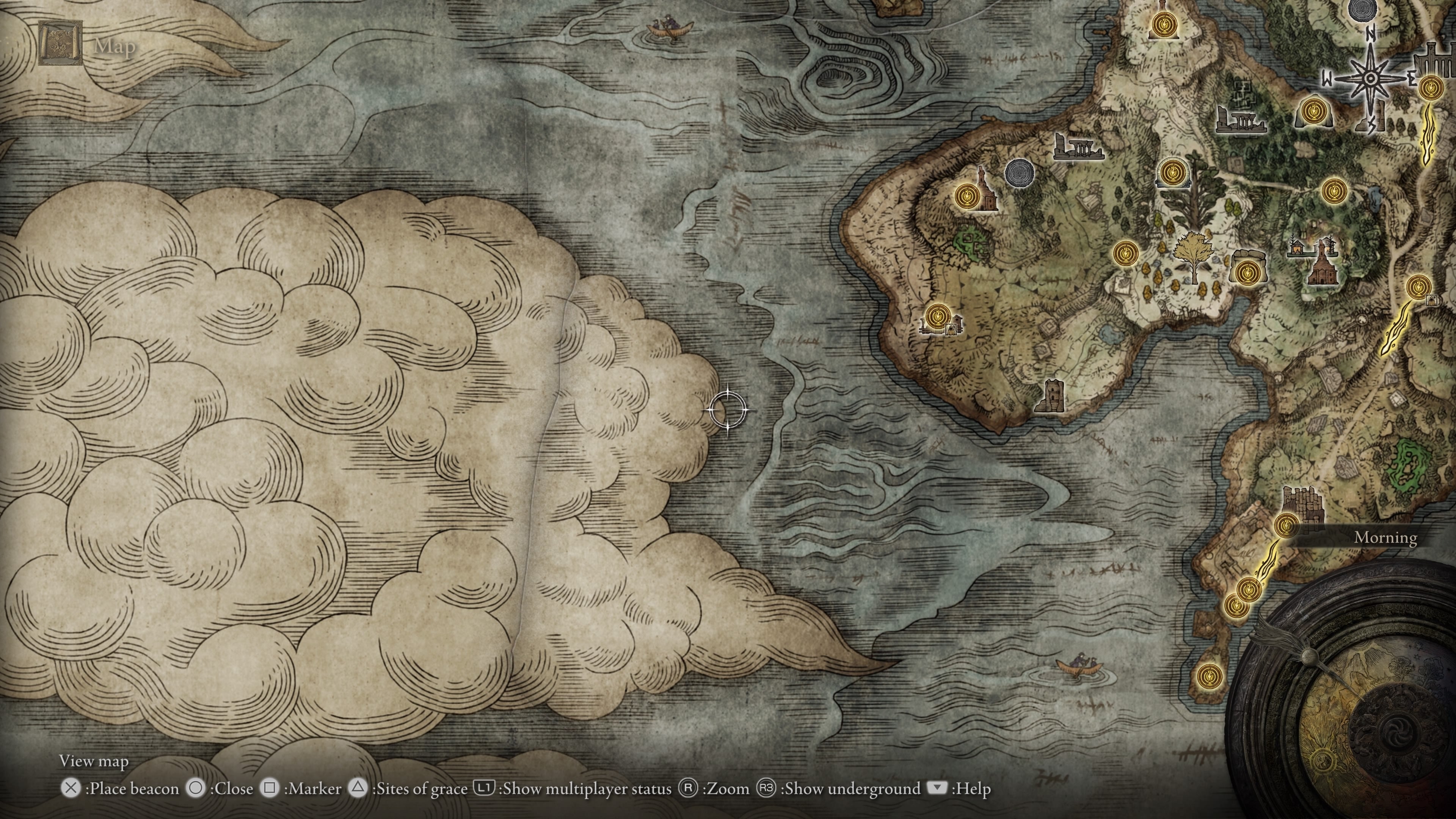 In closing, I'd like to make a serious bet on story-related DLC that could unlock the world of Elden Ring. The Shattering is a central event that reverberates through the main storyline and helps define the world you'll find in Elden Ring. My guess is that we'll be getting some DLC that explores a pre-shattering timeline, in a way that borrows from FromSoft's love of time travel and endless, unbreakable loops of rebirth and destruction. The Scarlet Blight is the most interesting thread to expand on here, with Maquella and Malenia playing a central role in spreading the blight throughout Caelid.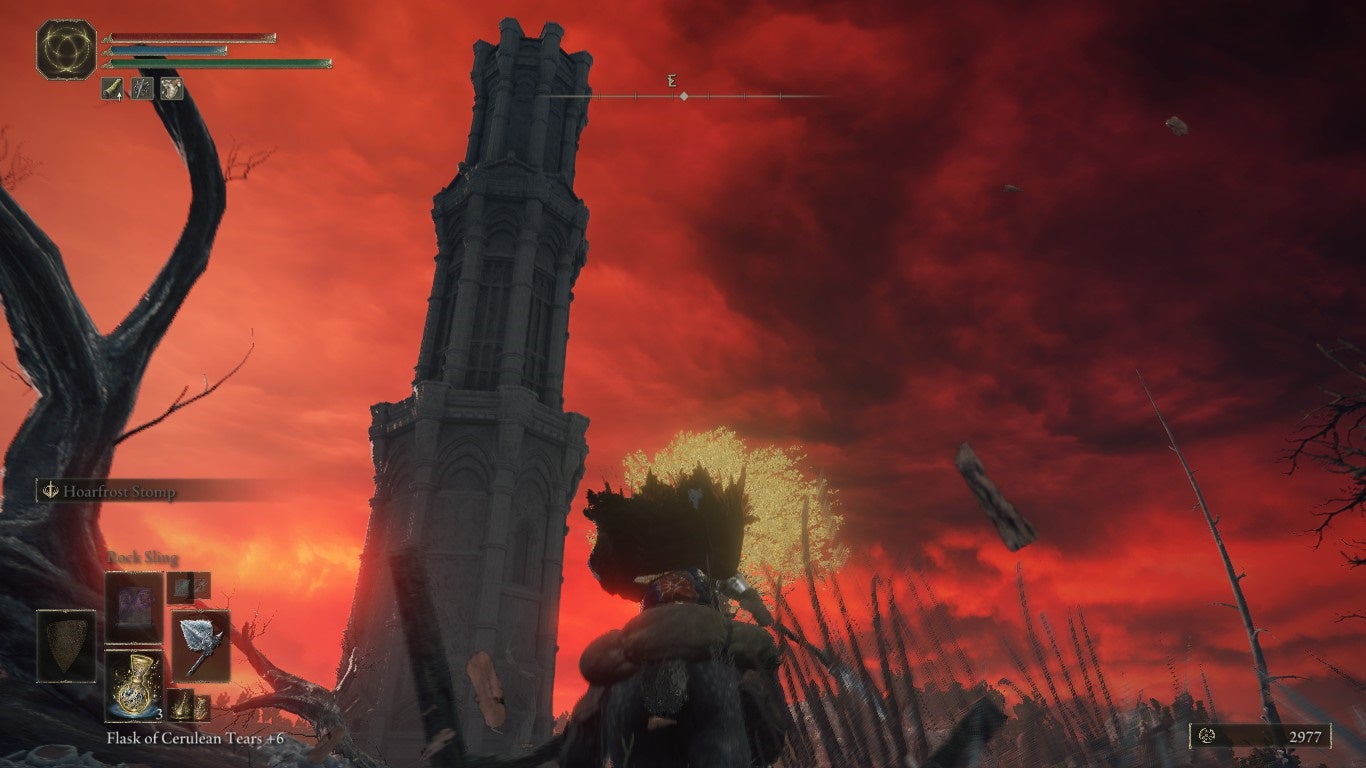 A visit from a Pre-Rot Caelid would be the natural setting for this expansion, as the Tainted travel back in time to break the cycle of destruction that plagues the Lands Between. This would allow for the addition of new combat mechanics, namely prosthetic-focused weapons and Ashes of War. As shown in Sekiro and in the Dark Souls series, FromSoft loves to explore themes of prosthetic body parts and the power they can bestow on specific warriors and individuals.

To see this content, please enable targeting cookies.


Unalloyed gold armor could be used to control the accumulation of scarlet, and new rot-based enemies could be really formidable enemies. A Bloodborne: The Old Hunters-style Scarlet Rot story expansion could be the perfect way to tie into Shattering's backstory and give players the chance to visit a completely different version of Caelid. New weapons, bosses and areas may be presented, with players attempting to stop the events set in motion by those following the Millicent storyline in the main Elden Ring storyline. We would learn more about Gowry's plans, explore Malenia's motivations and fate leading up to the Shattering, and let players meet younger versions of bosses like Starscourge Radahn.
Bring on the Elden Ring: The Scarlet Plague, I say.
https://www.vg247.com/elden-ring-dlc-fromsoft-theory Elden Ring DLC: What FromSoft Could – And Should – Do Next