Elden Ring turned me into a Souls Lore Goblin
I have always appreciated By software's minimalist storytelling style in its various Soulsborne-like games, but I wasn't exactly one of those people who was completely obsessed with or in love with it either. I more or less knew what was going on. I understood the concept of The First Flame and all that. I just didn't read every single item description looking for junk like some fans did – although I've always respected their dedication.
And boy am I glad now I didn't mock those people back then – because elden ring made me one of them. I can't say exactly what caused this change in me.
Perhaps this is the result of George RR Martin's influence on the world and the narrative. Although Martin's involvement was seemingly limited to telling the story of the lands between lands before the events of the Elden Ring, it's also one of the most intriguing aspects of the narrative and lore – putting together what that world was like before the Shattering, the Event , that tore it apart.
But then again, a lot of the story is also about those events and things that have happened since – narrative threads that are more driven by FromSoftware, who wanted to make sure Martin's writing didn't affect the actual storyline of Elden Ring. It's rare that a game so completely satisfies such a sacred separation of "Church and State," meaning gameplay and story, in both spheres – but here's Elden Ring.
Perhaps my newfound obsession lies with the open world and how you can view elements of the story taking place across the rolling hills and decimated ruins of these broken lands. It's true that Elden Ring has some of your classic open-world downsides, like catacombs and ruins with reused geometry – but it's so expertly stitched together and so brilliantly tempered with carefully crafted, unique design elements that you rarely notice when iterations occur. Instead, your mind wanders to other things, including the bigger picture of the story.
I hadn't thought about it before, but it feels like an open design would fit perfectly with the storytelling methods used by FromSoftware. You discover things at your own pace and piece together the narrative beats in a more organic way—fitting with the way your exploration naturally expands to more and more parts of the world.
Add in the fact that this world feels more alive than any other Soulsborne made by FromSoftware and you're on your way to the winner. It's full of intriguing, endearing, and yes, disgusting characters – and oftentimes, meeting them is entirely optional. The progression of their stories certainly is.
Maybe it is. The freedom helps push my obsession where there is no clear path now, and leads me to obsess over what I may have missed and what impact it will have on the story that I already understand.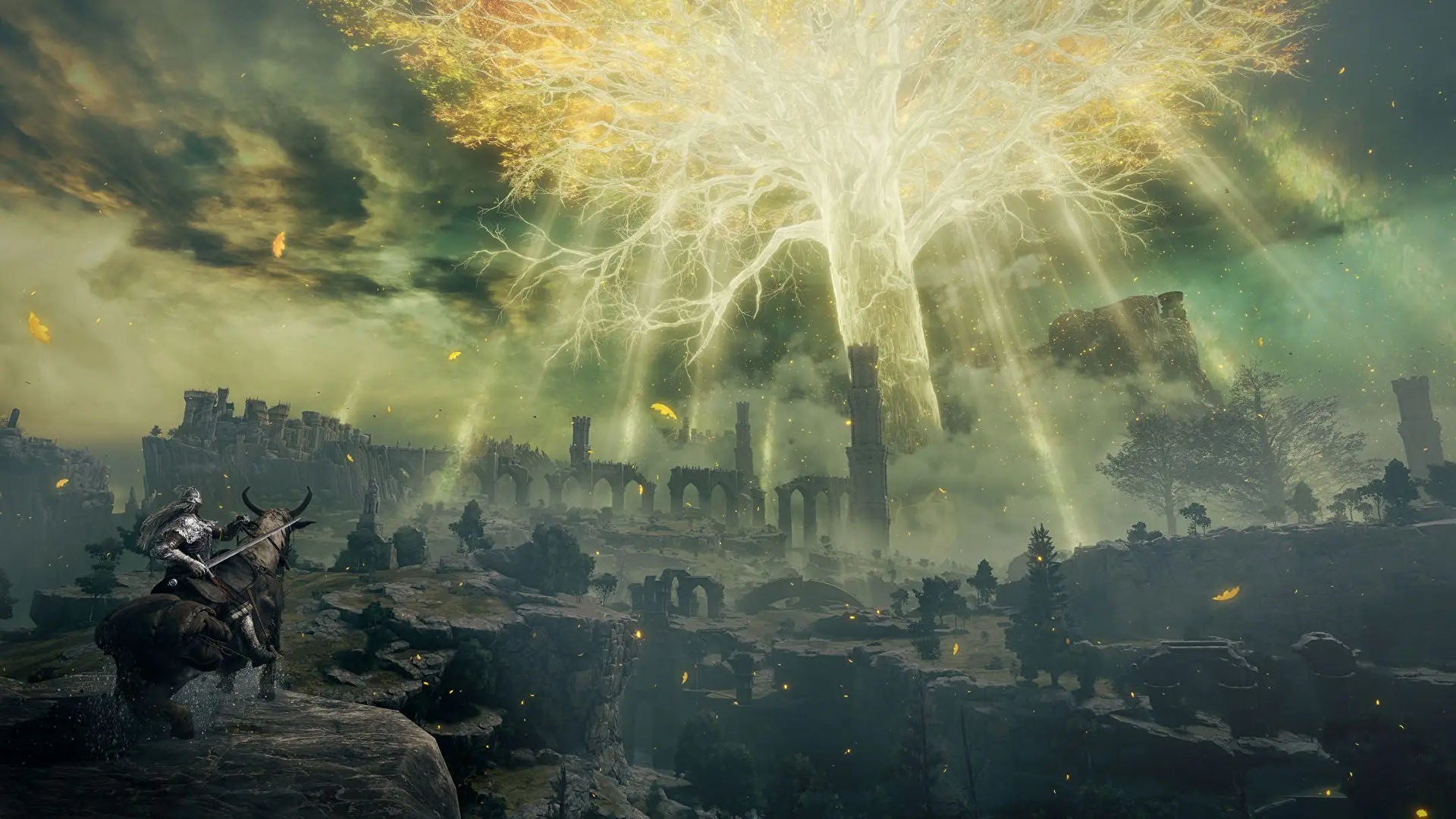 Whatever it is, it got me. Ninety hours later, having completed the game and defeated every worthy boss, I now wander the world reading item descriptions, piecing together what I can before embarking on New Game Plus, or "Journey 2" as Elden Ring calls it , start it. It's a miracle that I still can't get enough of this game; and at this point, having seen all the major content the game has to offer, I've attributed much of my enduring interest to this intriguing narrative. It happened. I've become a Souls Lore Goblin and I accept it.
If you want to find your own way through the Elden Ring's labyrinthine mines of knowledge, you should also check out our Elden Ring guide. We recently updated the guide on how to easily defeat Margit, the boss of Fell Omen, which might be your first real stumbling block if you dig deep into the game's actual story.
Photo credit: YeImHunter
https://www.vg247.com/elden-ring-has-turned-me-into-a-souls-lore-goblin Elden Ring turned me into a Souls Lore Goblin