Ellis Genge hopes Worcester players avoid a 'cruel' outcome amid the crisis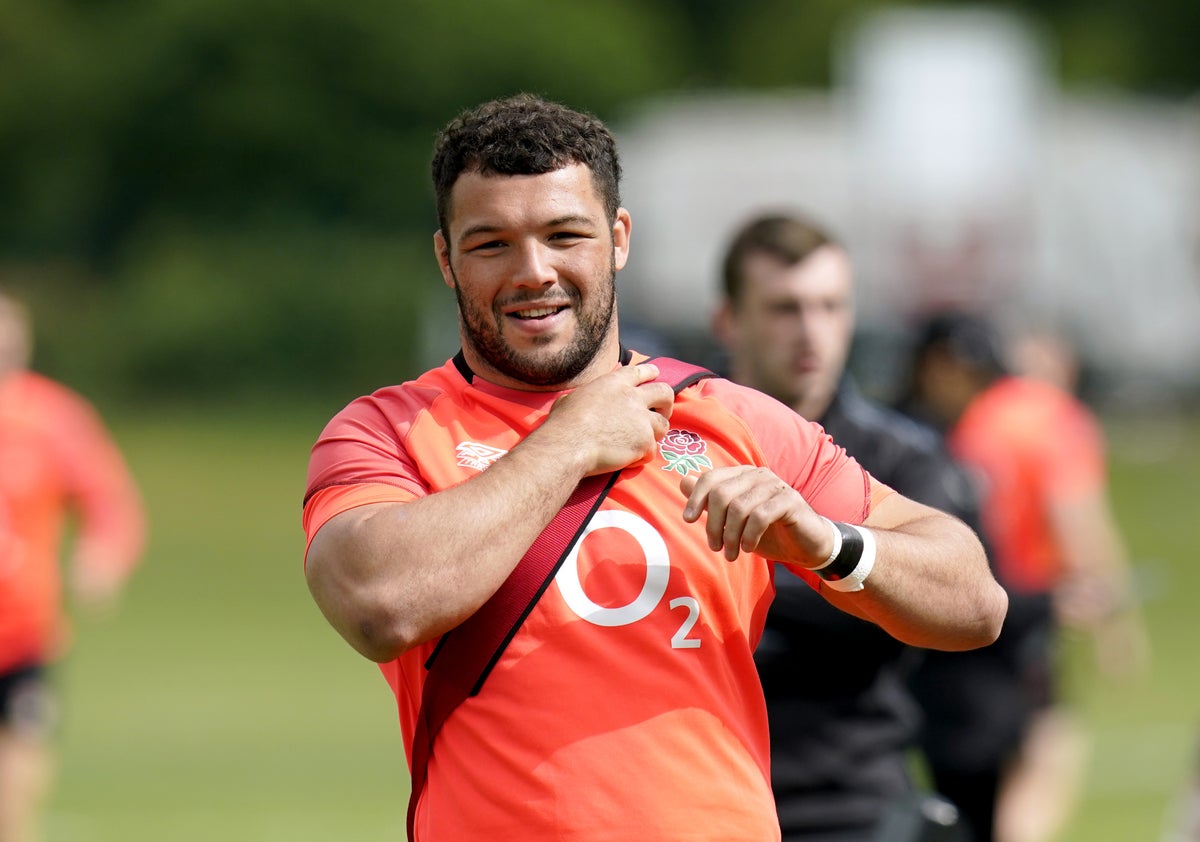 England props man Ellis Genge hopes players at troubled club Worcester will not be "snubbed" after they say friends have been hit hard financially by Premiership Rugby's salary cap.
Worcester players and staff will have to wait to know their fate as Gallagher Premiership Club are reportedly on the verge of administration after HM Revenue & Customs filed for liquidation over unpaid taxes.
Former Worcester chief executive Jim O'Toole is leading a newly formed consortium with investments from a US company to save the club from administration.
But the future of the Warriors, who include current England internationals Ollie Lawrence and Ted Hill, remains uncertain.
Genge, newcomer from Bristol, said: "I have some buddies there and I texted Ollie and said, 'Are you alright?' He said there were some discrepancies with their pay and stuff. It's gloomy.
"I would like to see Worcester stay in the Prem. It's a good club and hopefully they can sort that out.
"I just feel like everything is always on everyone else's (and not the player's) terms. I think we are extremely vulnerable in this situation.
"I've been told Bristol has navigated this Covid period really well but as you've seen over the last few years contracts have literally been paper thin.
"They didn't mean much and hopefully these guys aren't being baited because that would be absolutely cruel."
Premiership clubs decided to lower the salary cap in place for the 2020-21 season from £6.4million to £5million for last season.
The cut comes amid the Saracens' relegation from the top flight in 2020 over previous cap violations and the financial impact of the Covid-19 pandemic.
Genge said: "You have already seen the cap restrictions and how many squad players have been left without a contract.
"Quite a few of my friends are in this situation, which is awful. You have mid-level squad players and first-team players who are now taking more than a 50 percent pay cut and are being relegated to lower levels.
"You always hear people say, 'You're getting paid enough,' but you're putting your body at a lot and you're putting yourself at a lot of risk.
"Your neck hurts all the time, you go through a lot in 10 years. Sacrifice everything to do your best in those 10 years. Then imagine that you would then have to start a completely different career.
"It's a lot of sacrifice for a fairly high-risk job. So you would at least like to think that everyone will be taken care of in those 10 years, but that is not the case.
"I hope Worcester will help everyone. I just don't want anyone getting their ass kicked.
"I don't know what will happen if they actually go under. But maybe an exception for the other clubs, increase the cap by 10 percent and get some players.
Genge left his hometown club Bristol in February 2016 to join Leicester.
He ended his six-year stint in the East Midlands in June by leading the Tigers to the Premiership title.
"It's a completely different club with different ethics and values, everything," Genge said of his Ashton Gate return.
"I am very proud to be a Bristolian. I've always had an urge to come back, but I've been pretty hesitant about how it was going (before).
"But in recent years family has made me want to come back and Covid has definitely shed a light on that."
https://www.independent.co.uk/sport/gallagher-premiership-worcester-england-hm-revenue-bristol-b2152967.html Ellis Genge hopes Worcester players avoid a 'cruel' outcome amid the crisis