Fallout 76 roadmap reveals a new alien threat, public events, expeditions, more
Bethesda has revealed the upcoming roadmap for Fallout 76 will see an alien invasion of Appalachian, a public launch event and new expeditions, and a tourist road run will stop in the area.
In the spring, Invaders From Beyond will arrive, kicking off new public events and random meetups. You and your teammates will need to fend off this alien threat.
Also in the spring, the Fallout Worlds update will add the ability to earn POINTS, plus the release of Season 8: A Better Life Underground.
This summer, new Public Events will appear in the game, including Test Your Metal featuring arena fights against automated robots. This summer also includes upgrades to Fallout 1's scoreboard progress and a new Season.
In the fall, you'll go beyond the borders of Appalachian in Expeditions: The Pitt. You'll visit post-nuclear Pittsburgh, take on new quests, engage with new NPCs, battle new enemies, and earn new rewards. You can also look forward to a new season.
And this winter, Nuka World on Tour will introduce a tour program that runs along New Seasons, Public Events, and regional bosses.
Bethesda announced today that it is disable Bethesda.net Launcher and move everything to Steam. If you played Fallout 76, you'll want Read frequently asked questions.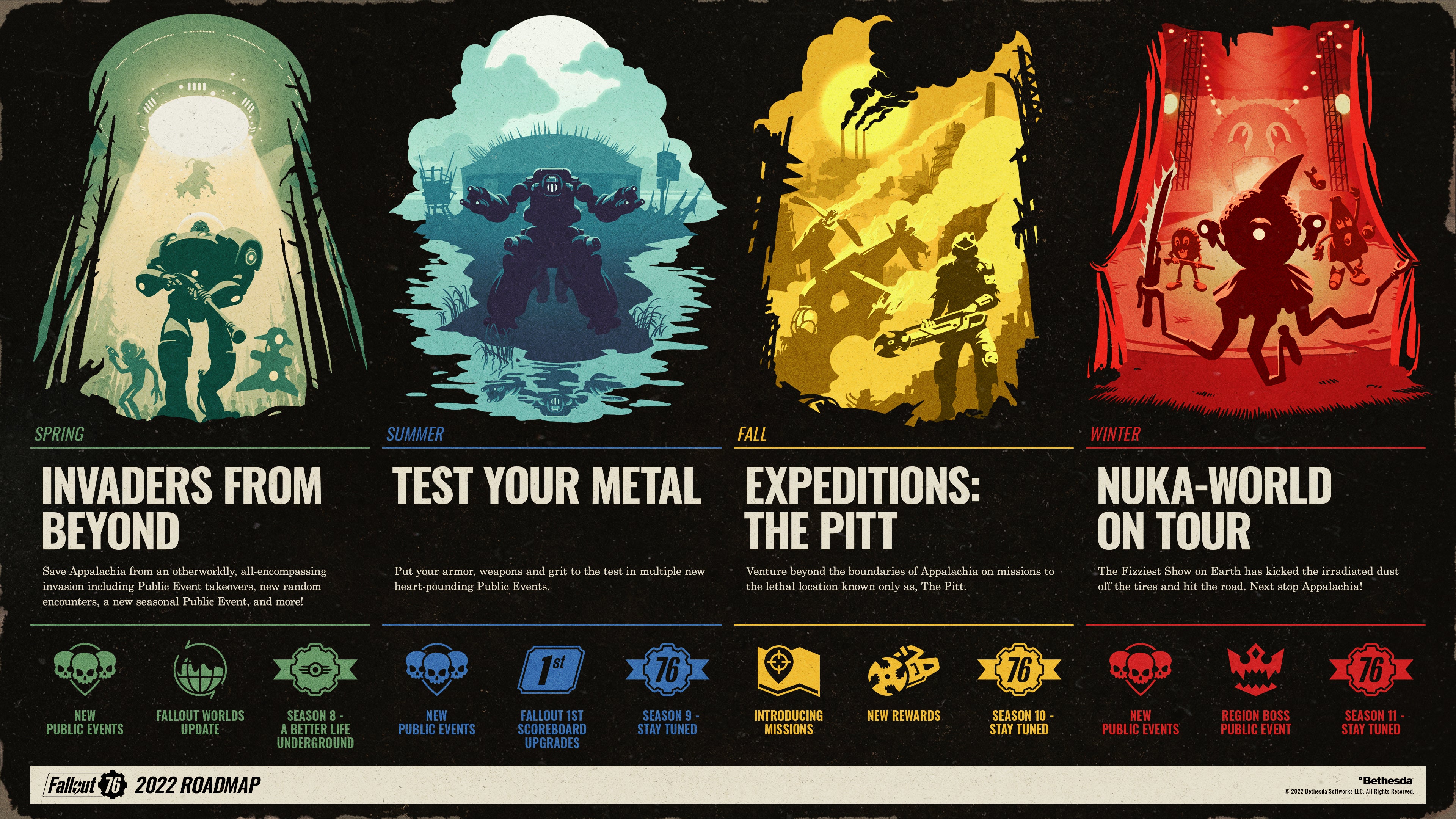 https://www.vg247.com/fallout-76-roadmap-aliens-expeditions-more Fallout 76 roadmap reveals a new alien threat, public events, expeditions, more