Finished Elden Ring but never played Dark Souls? Now is the time
So you've finally graduated elden ring. After dozens of deaths to every single one of dozens of bosses. After countless moments of watching that infernal golden tree appear as if it's just over the top of the next hill, only for you to be ambushed on a mountain – or a whole new land appear between you and your destination – your beautiful, arduous trip over .
The completion of a By software The game can be an odd time, with the initial triumph dying into an existential void as boss patterns in other games suddenly seem a little too predictable and quest markers in mainstream RPGs a little on the nose (giving you the sobering revelation that most open-world games really take you for a fool).
However, since Elden Ring is already FromSoft's best-selling game, I've found that many – if not most – of its players have yet to play its distant predecessor, Dark Souls. If you're one of those people, then after completing Elden Ring, there's only one true way to fill that void (no, I'm not talking Godfall).
Playing Dark Souls after Elden Ring isn't just about "going back to where it all began," as that would make the former a historical oddity – an 11-year-old relic enhanced and obsolete by the sparkling new blockbuster .
But the reality is a bit more complicated, as the open world of Elden Ring is not inherently superior to the denser, more restrictive world of Dark Souls. And while you'll be initially taken aback by Dark Souls' awkward jumping mechanics and lack of horse-based traversal, you'll quickly see how those things serve the game's design (plus, one of the biggest tricks Elden Ring pulled was believe us to make that a horse and a normal jump button are kind of groundbreaking features when they've been around for generations). If anything, the omission and twisting of such "safe" features in Dark Souls was far bolder for its time than Elden Ring is today.
Upon awakening in Dark Souls' Undead Asylum, your Elden Ring muscle memory will kick in as you settle into the familiar mechanics, translating those bonfires, estus, and souls into the sites of grace, tears, and runes you know. That familiarity will bypass much of the friction that caused so many people to bounce off Dark Souls when they first tried playing it back in the day. But beyond that, it's not the similarities to Elden Ring that make it so enjoyable to play. It's the differences.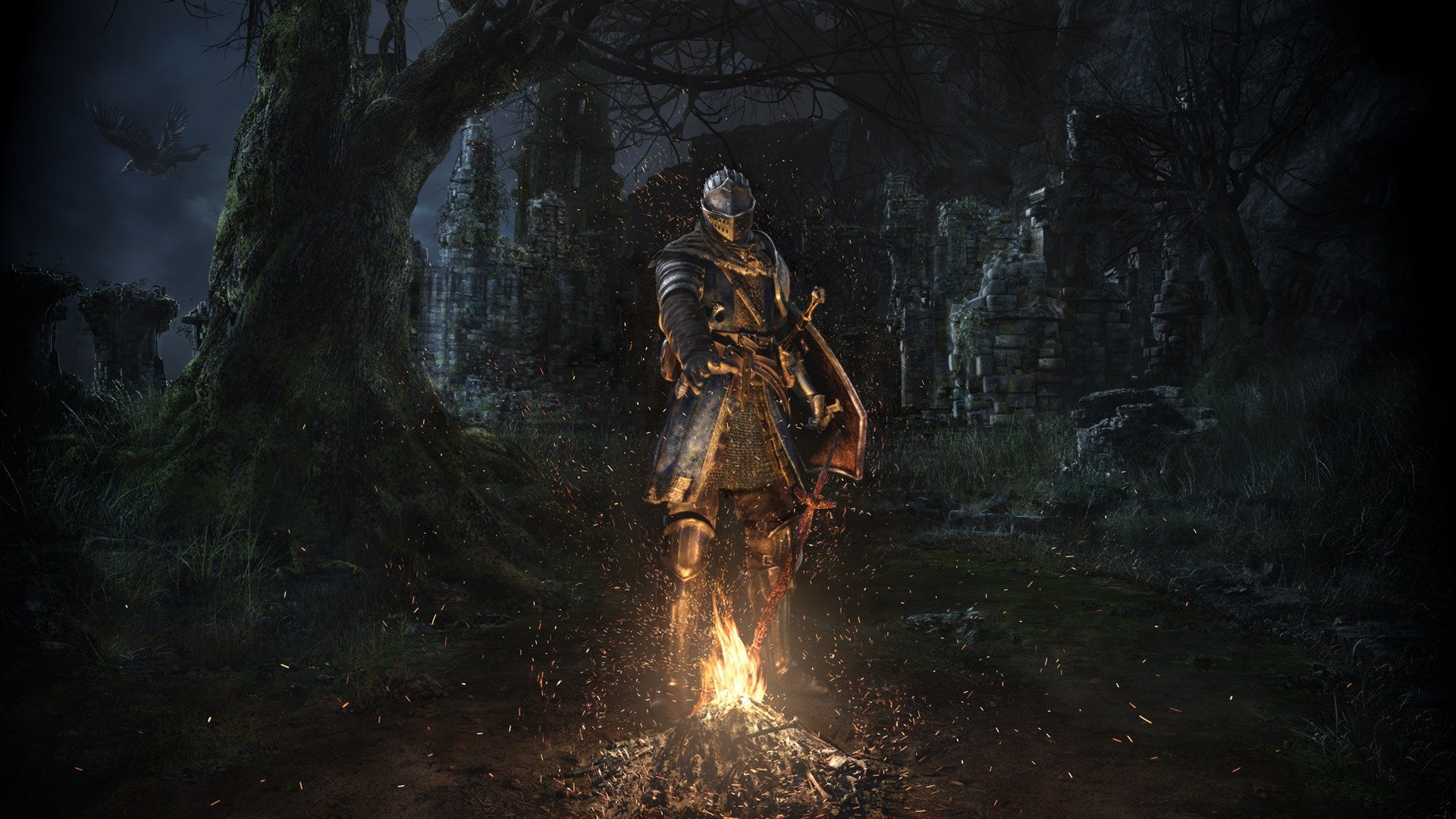 Dark Souls is an extremely dense game; Its claustrophobic, tightly designed setting offers a striking contrast to the Elden Ring's dizzying sprawl. Exploring The Lands Between has been one of my most exhilarating gaming experiences in recent memory, but it's also been exhausting, and afterwards there's a cold kind of coziness in the Metroidvania layout of the world of Dark Souls. It's reassuring in some of its old-school design sensibilities, but foreboding in a way that FromSoft's latest outing fails to quite replicate.
Dark Souls increases tension both through the level design and the unique use of the campfire, which remains a checkpoint and source of calm, but most importantly does not act as a teleporter for fast travel. The deeper you venture into a certain area, the further away from safety you become. There is no turning back, only forward into an ever-increasing darkness. And then, just as you're drowning in the Gloop at Blighttown's end or getting lost in a labyrinthine fortress, you stumble across a bonfire that will show you're on the right track and reignite your hopes. Those bonfires really mean something in Dark Souls; They are a bringer of comfort on perilous expeditions that cannot be easily zapped out of.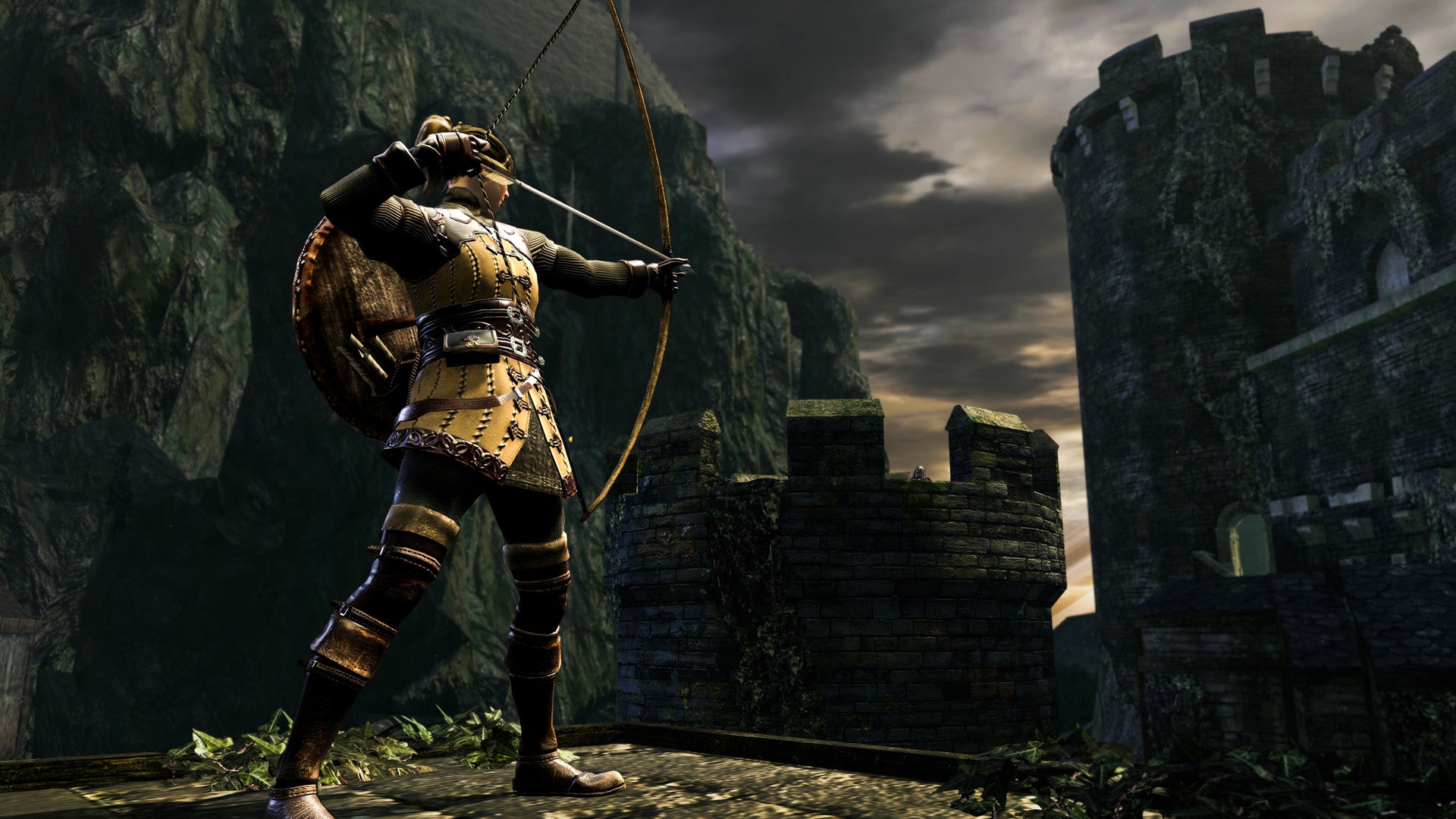 Dark Souls' expeditionary feel heightens the importance of the Firelink Shrine – your lonely sanctuary in Dark Souls. Its somber sense of homeliness is enhanced by the fact that it's a tangible place in the world that you always start from and eventually make your way back. The Elden Ring equivalent, Roundtable Hold, certainly has atmosphere with its blazing fires and rhythmic clang of the blacksmith at work, but the fact that you can only access it from a map screen (and the fact that you can almost can do at any time). ) detaches it from your journey and makes it a bit less valuable.
After all, it's hard to yearn for a place you can keep popping in for a cup of tea and an audience with some giant shredded fingers. In Dark Souls you can sometimes go for hours without the home comforts of Firelink and its world-weary denizens, and boy is it a relief when you finally make it back. Navigating a dungeon in Elden Ring almost always feels like a choice, an act of curiosity and exploration; in Dark Souls it's a matter of necessity, and that gives it a lot of weight.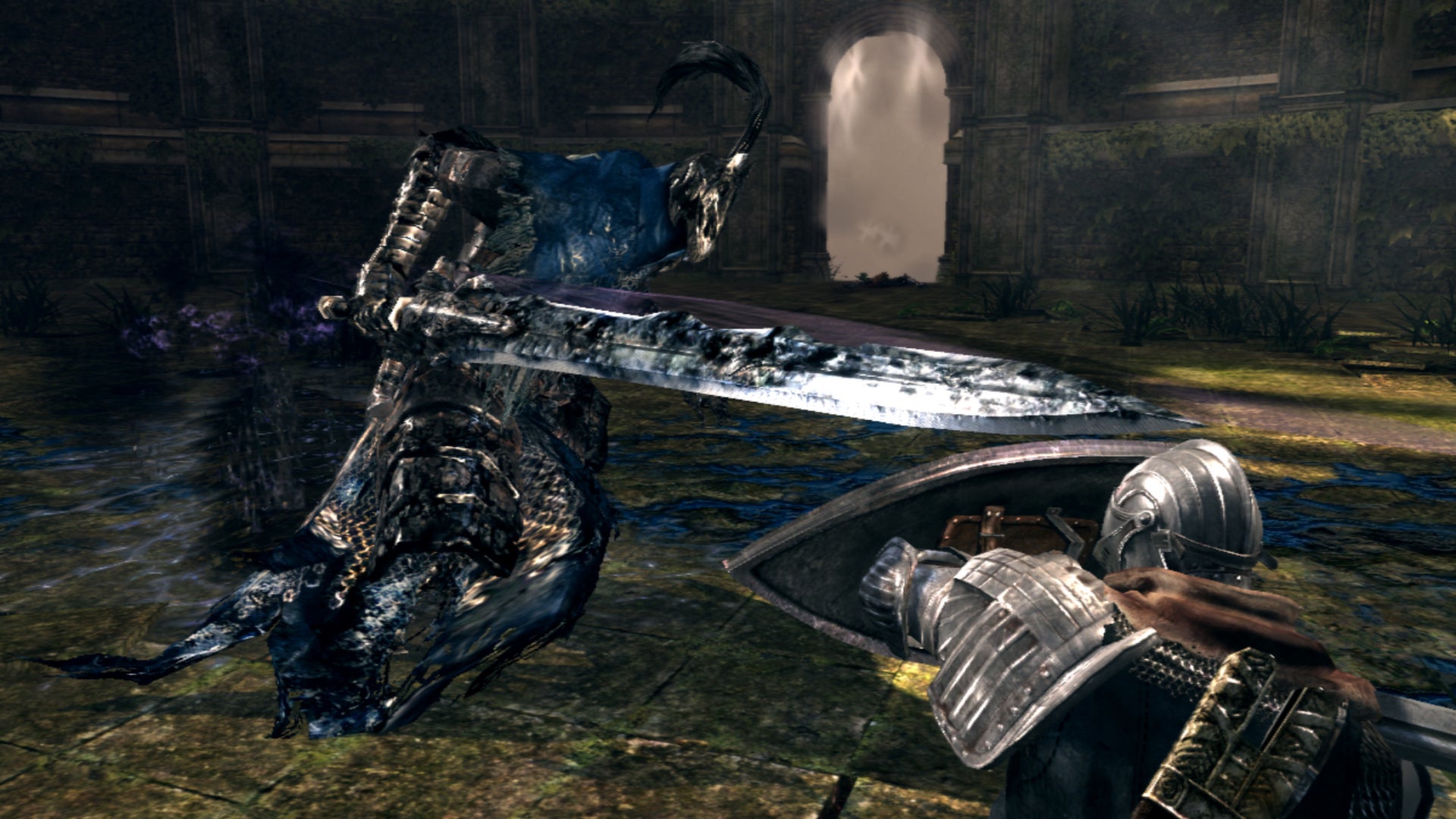 The contrasting worlds of these games inevitably have many follow-on effects, such as the boss design. Elden Ring's end-of-area bosses often feature significant spikes in difficulty, forcing you to surrender, leave, level up, and then return when you're stronger, while most Dark Souls bosses are designed to be defeated be fought when you get to it. There's almost no grind, giving the game an elegant flow and pace, and with around 50 hours of playtime or so, you never feel like it tops its reception.
On a side note: Dark Souls' PC servers have been down for a few months following a major security breach, but there's something to be said for the loneliness of offline play after the endless noise of Elden Ring – other players' red ghosts on horseback hilarious cliff jumping, the deceptive "hidden path" and boring "Fort Night" news. I can't speak for Dark Souls on console right now, but I can certainly imagine the smaller online communities over there being less chaotic and meme-driven than Elden Ring (which feels a bit overpopulated).
Your Ring to Soul transition should be relatively smooth, but don't get complacent. It's not a power trip, and getting poison pelted in the bowels of Blighttown or being shot 20 times by that shit by an archer off a ledge in Anor Londo is enough to gouge out the fittest of souls. But all the lessons you learned in Elden Ring about caution, patience, and timing give you a good chance of tackling Lordran.
The same is true to a certain extent for the Dark Souls and Bloodborne sequels, all of which deserve a playthrough. But the original Dark Souls has an inimitable magic, and its differences from the Elden Ring make it perfect for ex-tainted seeking a new purpose.
https://www.vg247.com/elden-ring-back-to-dark-souls Finished Elden Ring but never played Dark Souls? Now is the time