Five things we learned from England's series win in Australia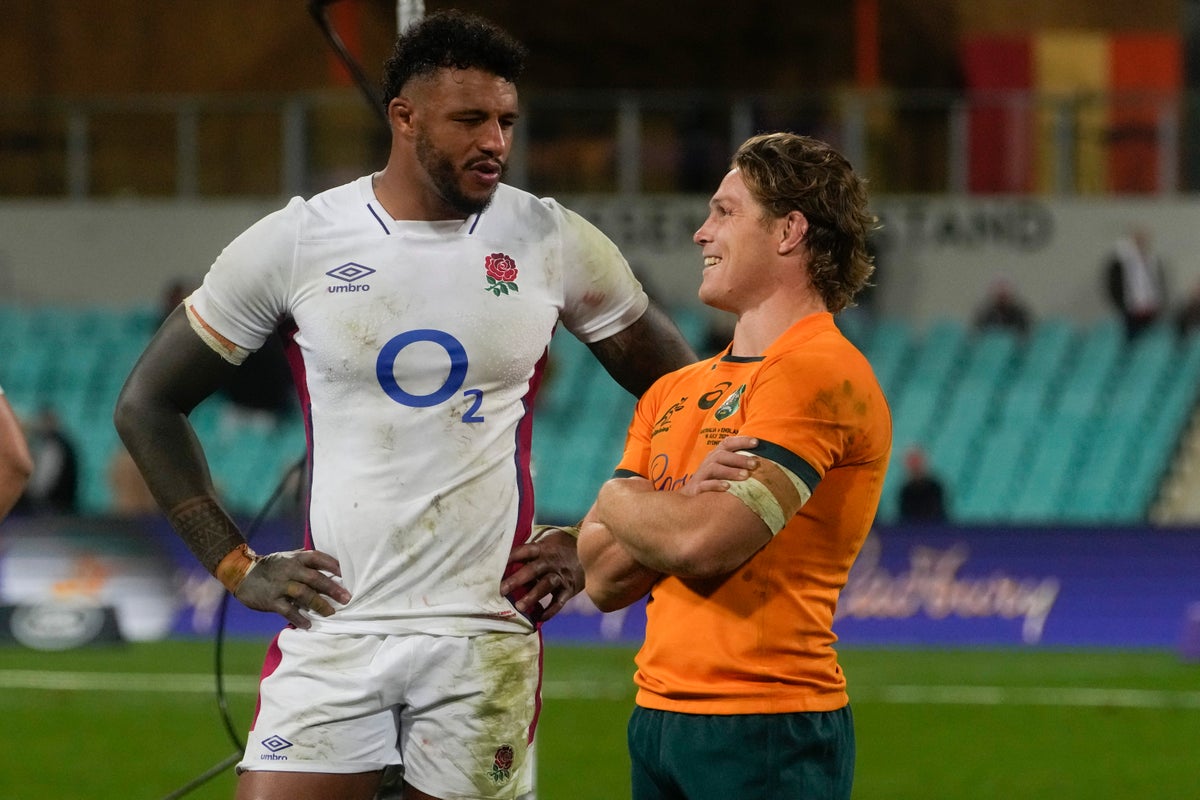 England showed determination to defeat Australia 21-17 in their crucial final Test at Sydney Cricket Ground and emulated Eddie Jones' class of 2016 by inflicting a series loss on the Wallabies.
Here the PA news agency examines five things we learned from the three tests.
Dig in for your friends
Capturing a series win in Australia is a significant achievement, especially after another dismal Six Nations that once again put Eddie Jones' future in doubt. Storm clouds were dispelled by victories in the second and third Tests and England showed determination to dig up both victories. "You dig in for your mates," said captain Courtney Lawes when discussing the late defensive end that swept them across the finish line, and it's clear resilience is sewn into the team's DNA.
In progress
But there is still work to be done if England are to face a meaningful challenge at next year's World Cup. They're very fickle within games, let alone game to game, and it's hard to know which side will emerge – the one that evoked memories of Japan 2019 with a devastating 35 minutes in the second Test, or the XV, which in the series start crumbled after building up a strong position. Thirteen games remain in France before their opener against Argentina next year and Jones must not lose a moment if Ireland, France and South Africa are to be caught in time.
Mismatch or the solution?
England's attack has functioned sporadically throughout the series and remains the biggest area of ​​concern. At the heart of the problem is Marcus Smith and Owen Farrell's playmaker axis, which after three Tests is yet to prove it's the right way to go. For now, Jones and attacking coach Martin Gleeson are married to picking two flying halves, believing it offers the best solution to the defense's power and speed deficit, but their styles and personalities don't match. The conundrum Jones faces is deciding when to stop the experiment if it doesn't trigger the attack.
Young's guns shine
While England seldom dazzled, it was a valuable tour for spotting up-and-coming talent. Scrum half Jack van Poortvliet was the discovery of the series, showing remarkable maturity for a 21-year-old and even proving the safer option when veteran Danny Care had to be withdrawn in the third Test for an errant 37 minutes. Van Poortvliet comes into autumn in possession and Tommy Freeman – another 21-year-old – will also make some changes from the No11 shirt after repeatedly troubling the Wallabies with his pace, power and running lines. Most exciting is Henry Arundell, the sensational 19-year-old winger who heralded his arrival on the world stage with a stunning solo effort in the first Test.
Wounded wallabies
As Ireland and France rise to power, Australia finds itself in a similar position to England – a midweight heavyweight who only shoots in spurts, looking for both identity and consistency. The Wallabies' attack is farther ahead than Jones' tourists and they show similar determination when they have their backs to the wall, but the speed at which they squandered chances and made mistakes was debilitating. World football needs a strong Australia and it is hoped that his name can be added to the list of real contenders for next year's World Cup.
https://www.independent.co.uk/sport/rugby/rugby-union/england-wallabies-australia-six-nations-henry-arundell-b2125011.html Five things we learned from England's series win in Australia