Former Elite Beat Agents Developers Confirm Next Title, Backbeat, For Switch Debut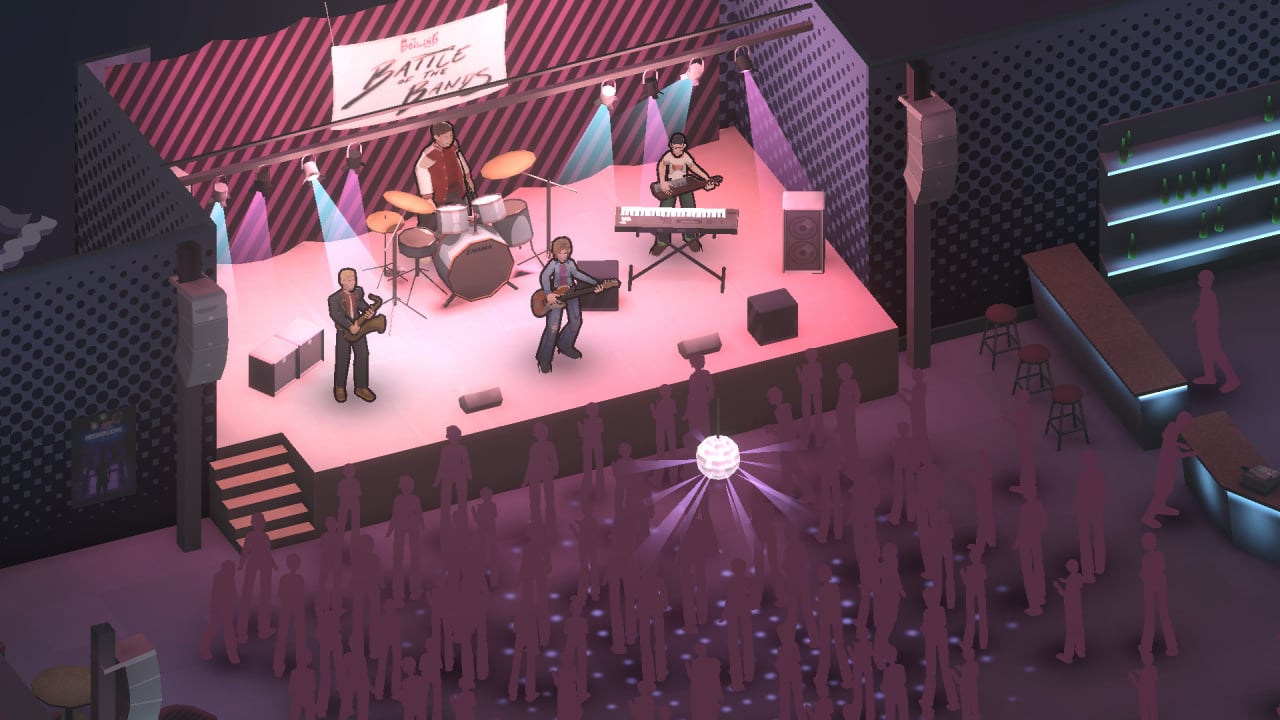 There are a number of fascinating music games on Switch, and another one that should definitely be added to the list is setback, which will make its console debut on Nintendo's system later this year (alongside a Steam release). It comes from Ichigoichie, who previously brought us Hexagroove: Tactical DJ on Switch, and was founded by industry veterans who have worked on a variety of titles, including the classic Elite Beat Agents.
As you can see in the gameplay video above, it's an interesting mix of approaches, combining puzzle-solving and strategy to an end result that delivers unique musical arrangements. Some of the official details are below.
Backbeat is a 1995 multilinear time-based puzzle/strategy game based on jam music. Guide aspiring bassist Watts and friends through over 40 levels of strategic puzzle madness in their quest to break free from monotony and find glory. Use the spatial rules of music-making to sneak past grumpy shift supervisors, suspicious security guards, and sticky-fingered kids while you play gigs and win fans. Over time, you'll unlock new music, tricks, and stylish locations steeped in desaturated 1990s American suburbia.
– Rewindable, multi-linear time-based environment puzzles
– Player controlled songs created from your movement decisions
– Real jam band music rules and tricks to maximize your score
– Character-driven story set in the American suburbs of the 1990s
– Unlockable instrument changes and musical playstyles
There's a demo on Steam right now if you want to try it out. Is that on your radar for later this year?
https://www.nintendolife.com/news/2022/03/former-elite-beat-agents-devs-confirm-next-title-backbeat-to-debut-on-switch Former Elite Beat Agents Developers Confirm Next Title, Backbeat, For Switch Debut