Former UFC fighter who fought for medical cannabis in sport dies aged 34 from cancer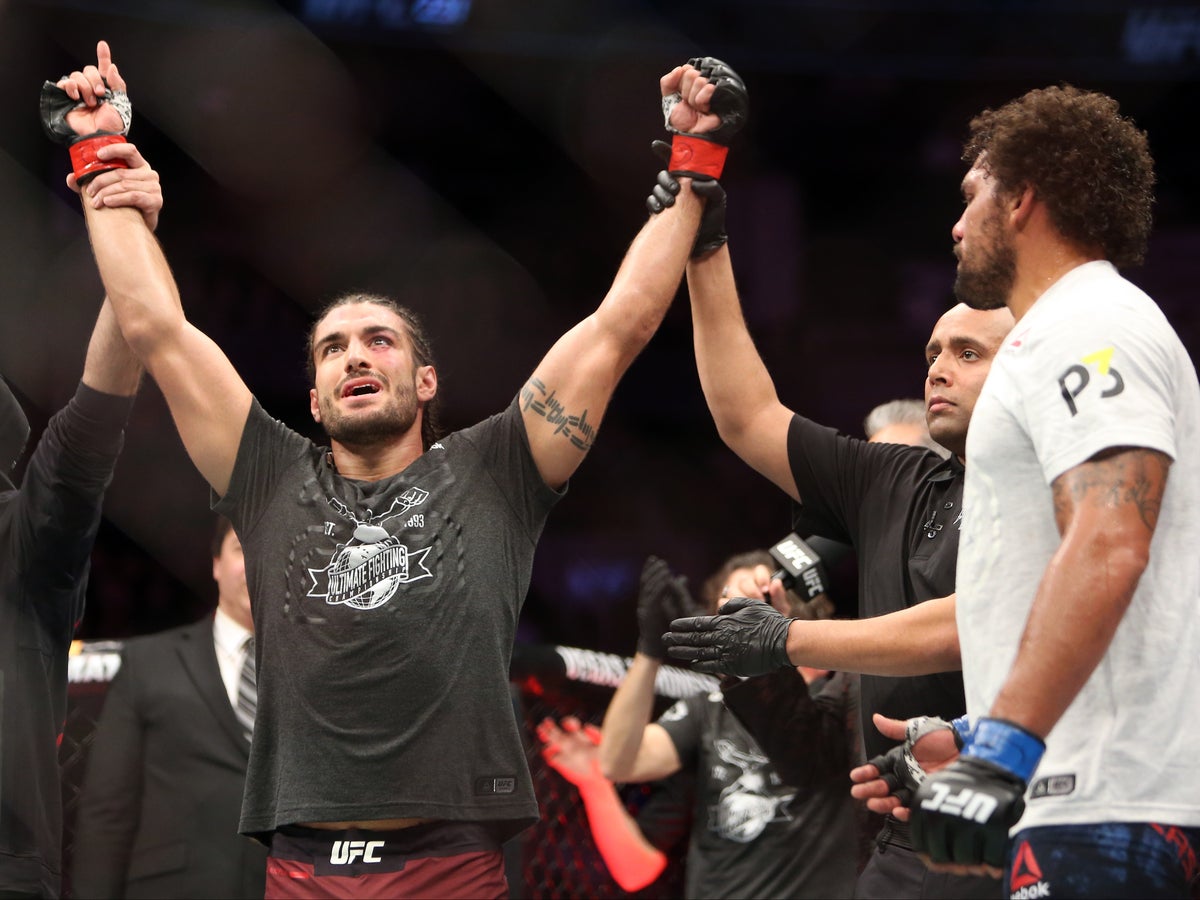 Elias Theodorou, a professional mixed martial artist from Mississauga, Ontario known for his advocacy for medicinal cannabis, has died of cancer, his family announced Monday.
He was 34.
Theodorou's family issued a statement saying, "Elias 'The Spartan' Theodorou responded to his last bell yesterday, September 11, 2022 with cancer that has metastasized."
UFC also expressed sorrow at the death of an "affable Toronto native" on Monday, saying he "will not be forgotten."
UFA paid tribute to the fighter on its website. It states: "Theodorou, holder of a BA in Creative Advertising from Humber College, was also an actor, stuntman and model who appeared on the cover of several Harlequin romance novels. But MMA was his true love."
TSN combat analyst Robin Black, a friend and former fighter, said Theodorou did not publicly share his cancer diagnosis. He was quoted as saying ESPN that Theodorou made this choice "because he couldn't bear to make people sad".
"He was a really, really, really special guy," added Mr. Black.
Theodorou left the UFC in 2019.
The Canadian MMA fighter is also known for his advocacy for medicinal cannabis. He championed the use of medical marijuana in sports for years, eventually securing a therapeutic use exemption for the marijuana prescribed for him for bilateral neuropathic pain in his hands, wrists, and elbows.
He said at the time that cannabis allowed him to "level the playing field and fight at a baseline level," and received a waiver from the BC Athletic Commission in February 2020.
In conversation with BJPENN.com, Theodorou spoke about his stance on medical cannabis. "I want to use my platform to draw attention to what I do. But also draw attention to the current stigma that unfortunately surrounds cannabis. It's something I can slowly remove. Obviously the stigma still remains, but step by step. Not only for myself but also for other athletes to educate themselves and that this is an option."
UFC Senior Vice President of Athlete Health and Performance Jeff Novitzky tweeted, "RIP Elias Theodorou. A great person and voice for a fairer and more equitable treatment of marijuana use in MMA and sports."
https://www.independent.co.uk/sport/elias-theodorou-ufc-cannabis-cancer-death-b2165933.html Former UFC fighter who fought for medical cannabis in sport dies aged 34 from cancer