Gareth Southgate calls for unity with England's future hanging on World Cup success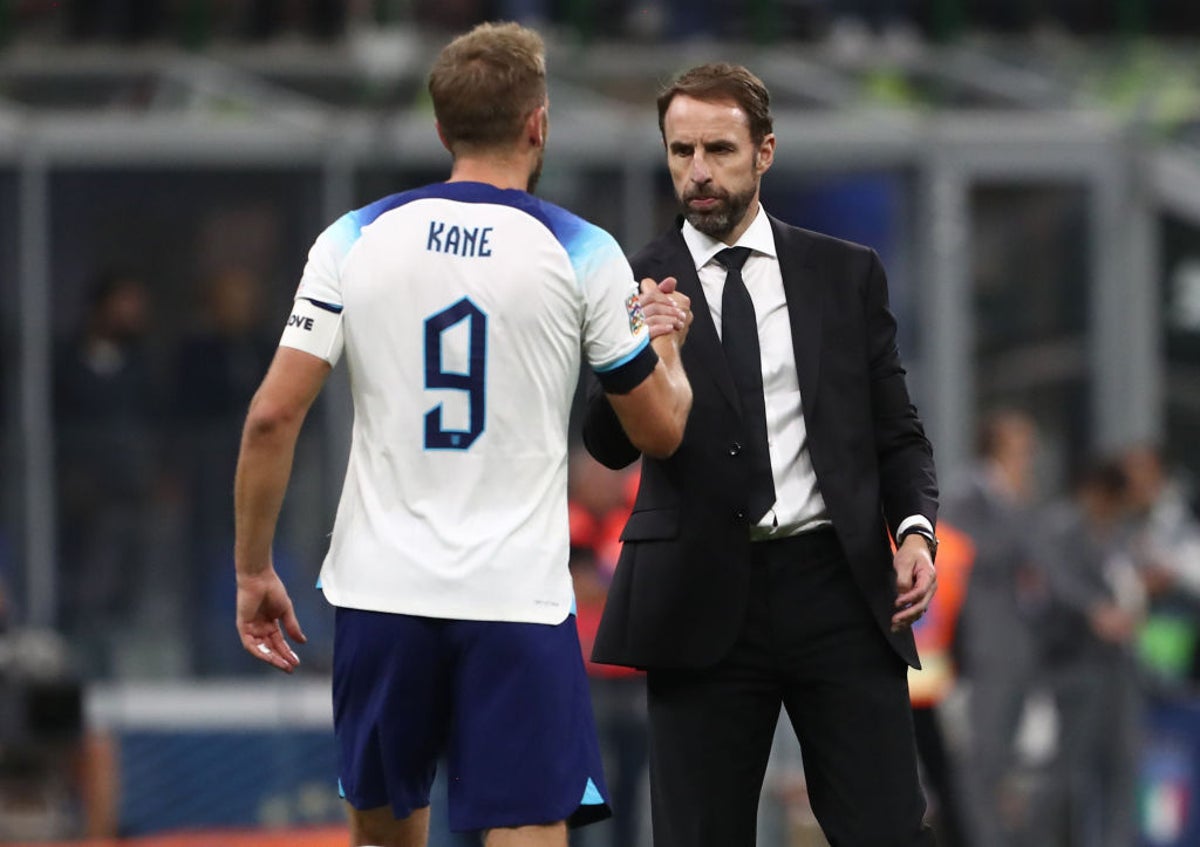 Gareth Southgate has admitted the World Cup will decide his future as England manager despite a contract that runs until Euro 2024.
The 52-year-old is currently in his worst career in six years in charge, a period that has been met with criticism and considerable unrest among fans. Southgate urged the Wembley crowd to "support" the team ahead of the last game before the World Cup, a final Nations League game against Germany in a group where England are already relegated. The manager insisted a sense of togetherness and support is the best way to push players to play with freedom at a time when they have only scored once in five games.
It did, however, sum up the sentiment that Southgate was finally dealing with his future. His current contract is now based primarily on tournament performance, with two of those remaining fictional. However, Southgate conceded that it was "irrelevant".
"I know I will ultimately be judged by what happens at this World Cup," said the England coach. "Contracts are irrelevant in football because managers can be on three, four or five year contracts and you accept that if the results aren't good enough, it's time to part ways. Why should I be different? I'm not arrogant enough to think that my contract will protect me in any way."
The Football Association have given Southgate their full support all this time, both privately and publicly, and of course there's no chance of a move ahead of the World Cup.
"And I'm absolutely grateful for that," he said. "But of course we understand how sentiment has changed – and has changed – with the results. I'm being realistic – I'll be judged on what we do in Qatar and I'm very happy to be judged that way. History is history – you will be judged at the next game and tournament."
Southgate also spoke of the need for a supportive crowd at Wembley on Monday as he admitted he clearly sensed the mood was reaching a turning point. The manager's main concern was not to let this 'noise' overwhelm the players, so a positive atmosphere at Wembley was important.
"Obviously it's not healthy for the team to have that noise around, I totally understand that. But it's up to me to take responsibility; it's up to me to allow them to go and play. I want them to feel the freedom. I think they know that we always talk about it in the training ground and on the training ground.
"I would like to urge the fans to get behind the team. How they deal with me at the end or whenever, on the phone calls or wherever, is very different. But this is their last chance to see the boys before they go to the World Cup. And we're all in this together. We can only be successful when we are all pushing in the same direction and we all have that positive energy to be good.
"What happens to me is frankly irrelevant. It's about the team. The most important thing is the team and the success of the team."
Southgate stressed how crucial the "positive energy" that marked such a change from previous failures in England was.
"I think we know that part of the reason why we were successful [recent] Tournaments was the feeling of togetherness. We can't be successful if fans are against us or you guys aren't warm towards us. I think that's been a huge strength of what's happened over the last four or five years and it's harder when we have to struggle with the opposition than it is with things on our own island.
"Only we can correct that through performances and results, but that is the desire. That's what I planned to do from the start. We wanted to bring people together. We realized that this was a mistake and part of the reason we haven't been successful for so long.
"We don't want the team to be in that kind of environment as a group of people because it's a lot harder to be successful."
https://www.independent.co.uk/sport/football/gareth-southgate-england-nations-league-world-cup-b2174943.html Gareth Southgate calls for unity with England's future hanging on World Cup success