Gennady Golovkin takes the call from the President of Kazakhstan in the ring after Canelo Alvarez's defeat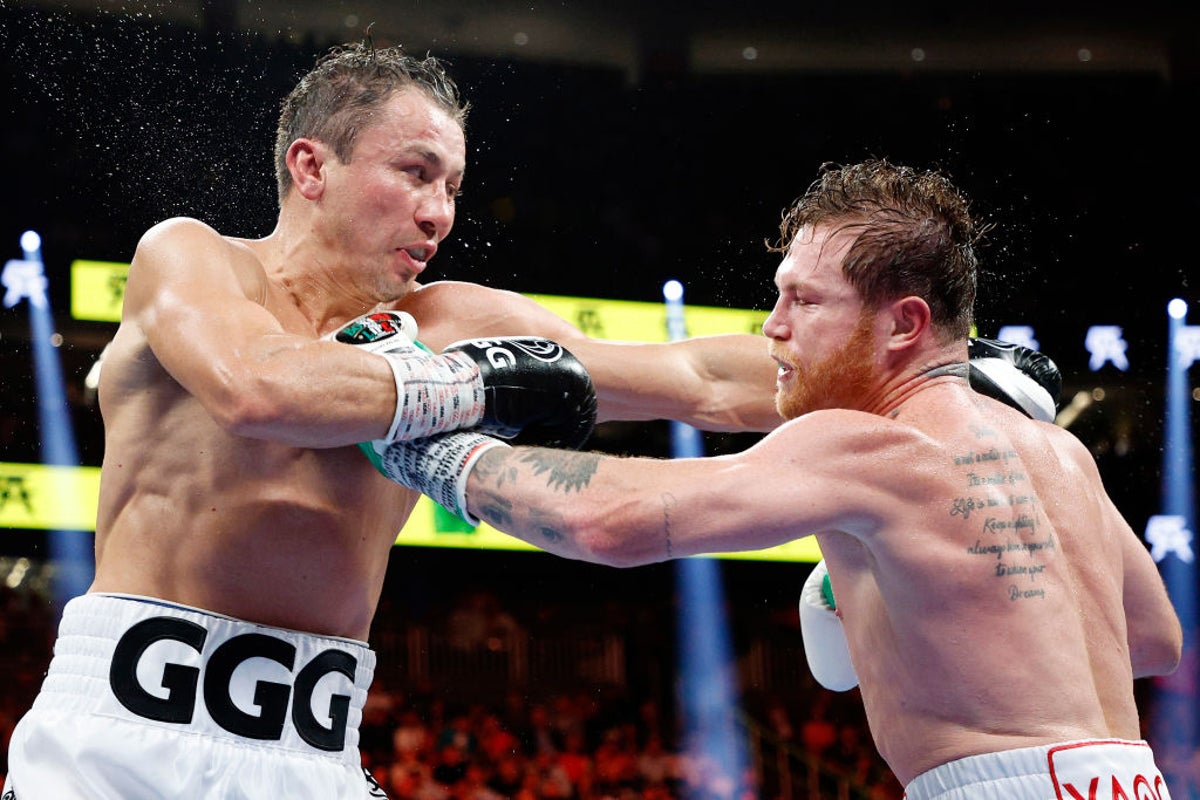 Gennady Golovkin took a call from Kazakh President Kassym-Jomart Tokayev after his loss to Canelo Alvarez in the ring.
Canelo won the super middleweight title fight by unanimous decision, but Golovkin is still a national hero in his home country. The news was confirmed by Presidential Publicist Fred Sternburg.
"For those who are wondering about the call Golovkin received after his fight with Canelo in the ring, it was from the President of Kazakhstan," he said.
The politician is believed to have said to the fighter: "For the fans you were and will always be the national champion and the best in the world. We are proud of you."
The star was merciful in Saturday's loss and congratulated his opponent, who remains the undisputed super middleweight champion, on his post-fight victory.
"I have a great plan with many opponents," Golovkin said. "But today, congratulations to all the boxing fans, remember, I've got three belts at 160 pounds, I'm coming back, I'm still a champion.
"I want to shake hands with Canelo and all his team and I hope you understand that he is a real warrior. If you don't understand, you don't understand anything."
The trilogy bout ended the fighters' rivalry and Mexican superstar Canelo says he will now undergo surgery before stepping back into the ring.
"I can't hold a glass," said the 32-year-old. "It's very bad. But I'm a warrior."
https://www.independent.co.uk/sport/boxing/gennady-golovkin-ggg-kazakhstan-president-canelo-b2170419.html Gennady Golovkin takes the call from the President of Kazakhstan in the ring after Canelo Alvarez's defeat