Get your Funky Kong on with this country ska album from Donkey Kong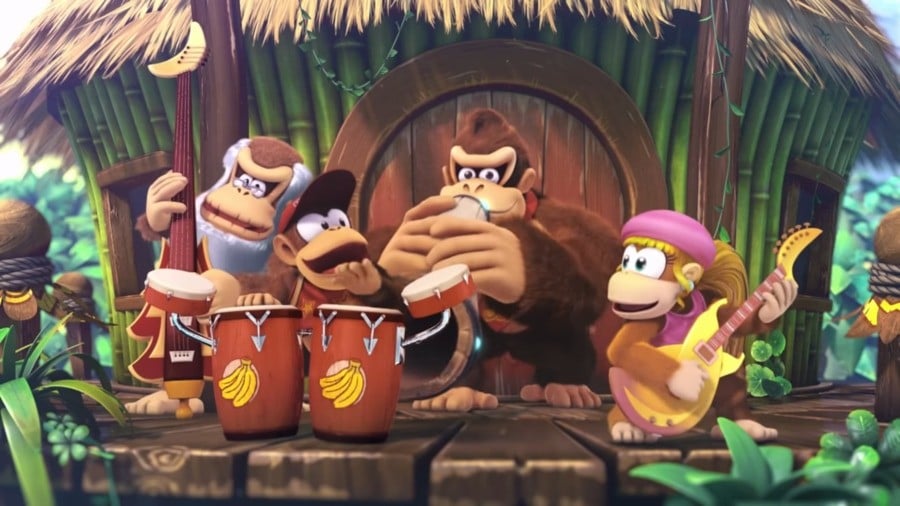 David Wise's work on the Donkey Kong country series soundtracks are arguably some of the most iconic of the SNES era. The original set the tone, from the "Main Theme" to "Aquatic Ambience" to the "Gan-Plank Galleon". And because of Wise's excellent work, we've all heard about "Stickerbush Symphony" from Donkey Kong Country 2 and the drums from "Rockface Rumble" from Dixie Kong's "Double Trouble!" are burned into our memories.
Now there's a brand new way to celebrate the music of this brilliant series. The Holophonics, a ska punk band from Denton and Dallas, Texas, have released a new album as part of their MaSKArades series. Titled donkey SKAng countrythe band laid down the funk and rhythm to rearrange 21 iconic tracks from the three Super Nintendo titles.
Well that's the soundtrack to our sorted summer!
Last year The Holophonics released the album Banjo-Kazooie, which rearranges the music of each level to ska perfection. The band has also recorded an album of a variety of video game-related covers, from which Pokemon subject to kirby to Chrono Trigger and even zelda.
Unfortunately, Donkey SKAng Country will be the band's last video game cover album, but they won't stop making music, thank goodness! You can check out the band's Bandcamp page where you can buy this fantastic new DK album here. Or you can listen to the music on The Holophonics YouTube channel.
Go on! Give your Monday a little banana boost with this awesome album. And thanks to Justin Hines for pointing us in the direction of The Holophonics!
Share your thoughts on the album in the comments below!
https://www.nintendolife.com/news/2022/05/get-your-funky-kong-on-with-this-donkey-kong-country-ska-album Get your Funky Kong on with this country ska album from Donkey Kong