News
Girl chewed cuffs in brave escape from week of captivity in Alabama
A kidnapped 12 year old chewed through her bondsShe broke the braces to escape a week's captivity in Alabama, investigators said Tuesday.
Her escape led deputies to discover the bodies of her murdered mother and brother, who officials believe were killed by their mother's boyfriend, Tallapoosa County Sheriff Jimmy Abbett said Wednesday.
The girl was kidnapped on July 24 and tied to a bedpost for a week while Jose Paulino Pascual-Reyes, 37, kept her in a "drug state" involving alcohol, according to a criminal complaint filed in Tallapoosa Circuit Court on Tuesday .
She was found Monday morning on an Alabama street near the RV she shared with her mother, brother and the suspect, Abbett said.
A passing motorist stopped to help and stayed until authorities arrived and found the bodies a short time later, the sheriff said.
Pascual-Reyes has been charged with kidnapping, two counts of murder and two counts of corpse abuse, court documents showed.
He is accused of suffocating Sandra Vazquez Ceja, 34, with a pillow and cutting her body into pieces "to hide evidence," according to criminal complaints filed on Wednesday.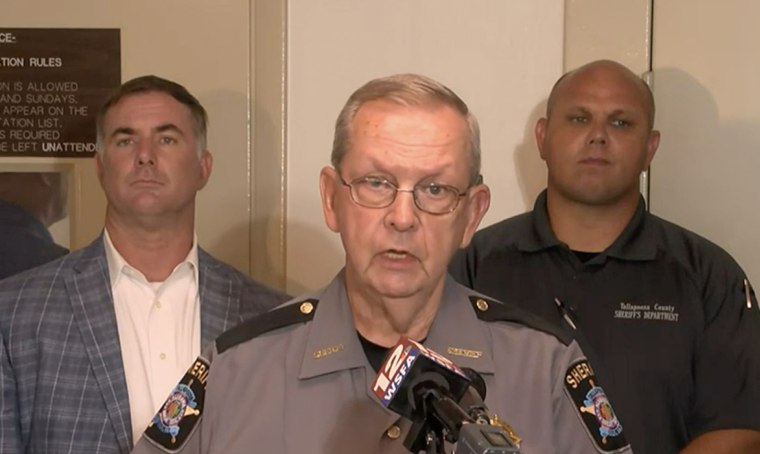 The younger victim was only identified in court records as a boy under the age of 14.
His death was caused by the suspect "hitting him with his hands and feet," according to a complaint. According to court records, his body was also cut into pieces in an alleged attempt to cover up the crime.
The kidnapping and killing happened on July 24, with the kidnapping aimed at "sexually harming or abusing," the complaint said.
The 12-year-old "had broken braces from chewing out her restraints," authorities said, adding that "deputies observed marks on the victim's wrists that indicated they were bound."
The suspect faced a judge for the first time on Wednesday and was ordered to remain in jail without bail. His court-appointed defense attorney was not immediately available for comment.
Sheriff Abbett called the girl a "hero" and urged residents to keep their eyes peeled for anyone who may be in need.
"We always say if you see something, say something, and we're very grateful to the people who actually came (to help the girl)," Abbett told reporters Tuesday.
Janhvi Bhojwani and Irene Byon contributed.
https://www.nbcnews.com/news/us-news/girl-chewed-restraints-bold-escape-week-captivity-alabama-rcna41351 Girl chewed cuffs in brave escape from week of captivity in Alabama