Grid Legends Preview: Despite Codemasters' best efforts, the series is just on the right track
It's been a particularly difficult time for racing games that aren't Forza or Gran Turismo. The old closed-circuit racing style with lots of recycled content, static progression, some lighting customizations, and standard multiplayer feels out of place and outdated in today's world.
I've always been worried that this midsize racing game will disappear one day, and Grid Legends certainly didn't help me get rid of that notion.
Grid Legends is Codemasters' latest attempt to try and find a place for this style of game in a world where Forza Horizon is taking the genre mainstream. Grid games have traditionally worked on a moderate budget – enough to accommodate the usual content sorting and processing mechanics on mostly known circuits. Other than that, you can't really expect much from it.
Grid Legends is similar, with the main event this time being an FMV story that includes a new career mode. You'll still find traditional and custom events – although our preview build turned those off – but the main draw here is the Towards Glory story mode.
The story is presented as a spoof documentary that follows Seneca Racing, an up-and-coming team on a tight budget hoping to get something out of the fantasy Grid championship. You are the unproven rookie driver, chosen to help the team get there.
Codemasters has succeeded in using well-known bulk cinematography – as seen on The Mandalorian and other Disney+ shows – to create believable environments for actors to perform around. It does the job here and gives the game the ultra-slick look you'd expect from an expensive TV show (though there's no text to back it up).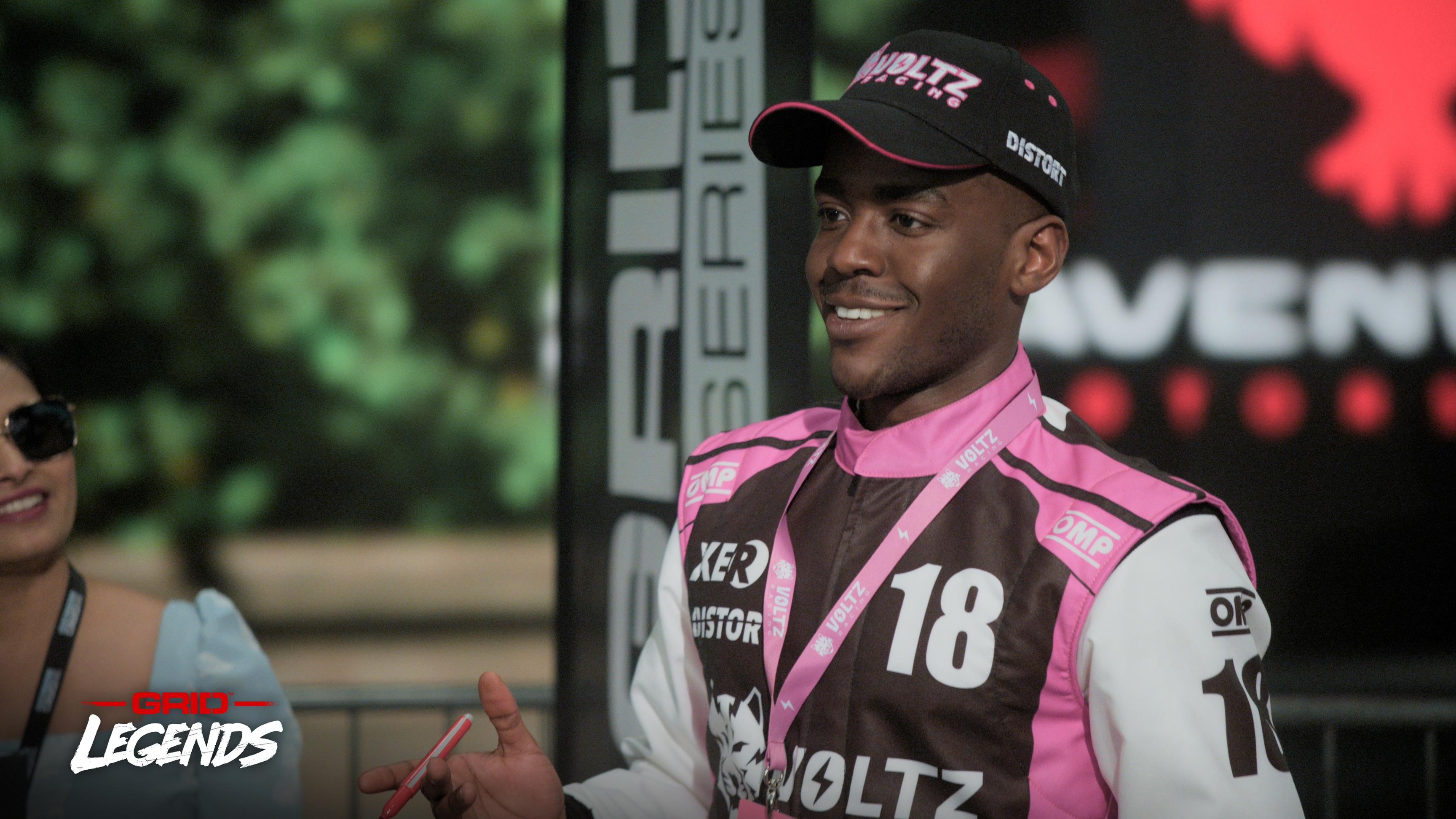 Another disappointing aspect is that the story is a set of events and doesn't reflect your success or failure in any way. It doesn't matter if you've easily won every race you're assigned – no, if the story is about you almost crushing and going deep into the points, that's what will happen. I understand that it is much harder to create a story that continuously reacts to your performance, but this disconnect makes it easy to ignore the action on the road or the story unfolding in the future. that scene.
You could say it's primarily designed as a way to reach new players, with many of them in the 'fifth and above' realm and other super-achievable goals. That's fine, of course, but the game never makes you feel like the underdog that story love paints you that way.
Nor can these sequences be impressive on their own. They're not silly enough to be an FMV-sized movie, and not dramatic enough to be Drive to Survive. The rivalry teased in the trailers gives me the feeling that it's leaning forward, but I've yet to hit that point in the story or see that reflected in what I've seen so far. .
The action on the road has largely remained the same. Legends looks like 2019's Grid reboot, which means: nowhere as dramatic or detailed as Forza or Gran Turismo. You'll still see puddles with standard reflections and minimal body interaction, mild interactive physics with the tire bars, etc. It's still fun to run into fast corners and see the bits. fly out, even if the car breaks down several notches compared to the original 2008 Grid.
The result of what's fair to call the image obsolete is that you can get really high frame rates with everything maximized. On my i7 9700K and 3080 Ti PCs, it hit as high as 120fps at 4K and as low as 80.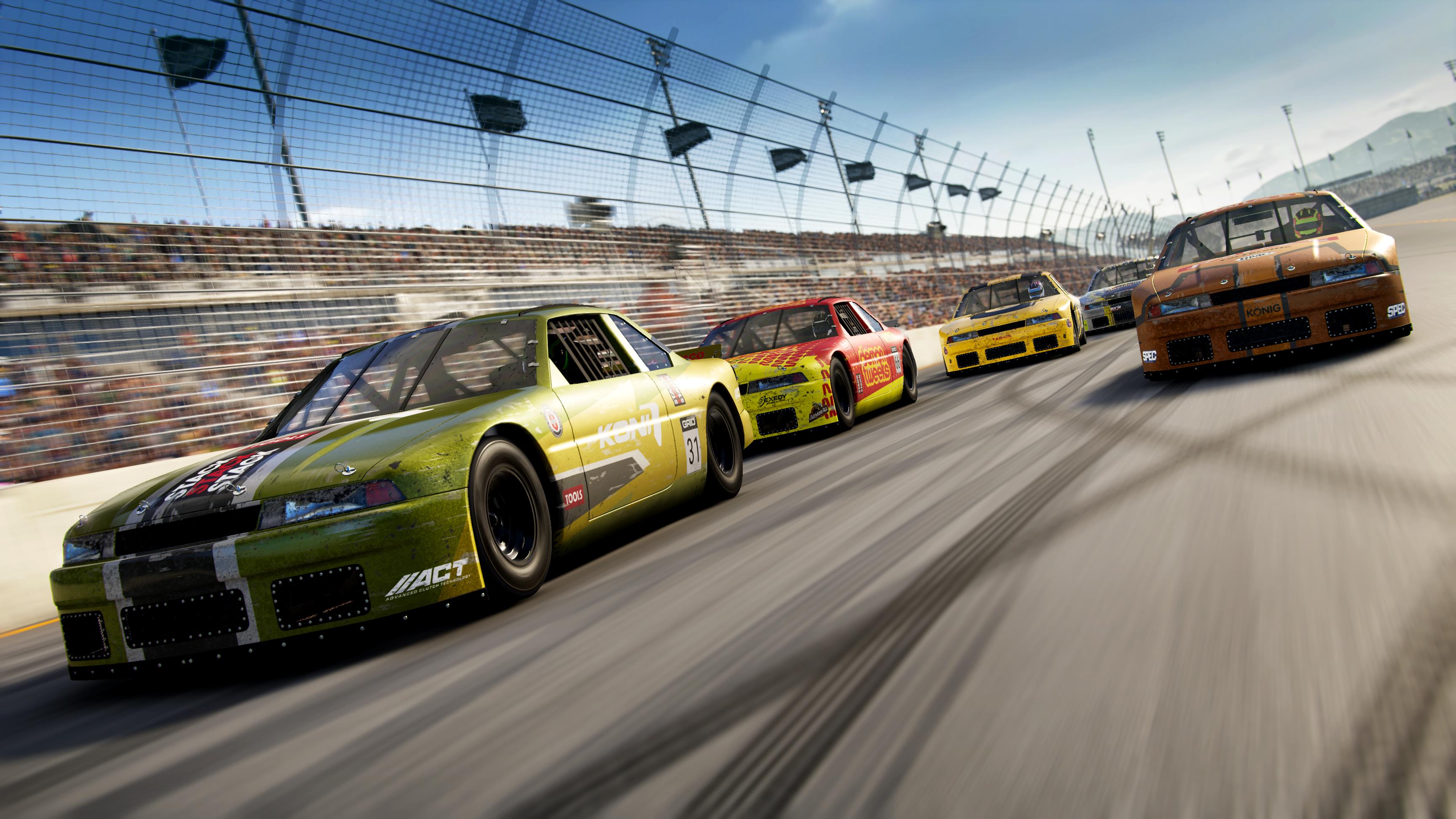 The handling, while keeping its slick roots, is now difficult to handle – almost a nod to Forza. This makes maneuvering cars around the track much easier but removes a lot of the challenge previous games relied on to make them stand out from the pack. The campaign takes you through a bunch of different tracks and disciplines, but to me it's all the same.
The Nemesis system from the 2019 game also returns, but somehow it has been made less relevant; Your enemies will usually play rough, like they did in that game, but that's about it. You can ask your engineer to update information on the location of teammates and opponents, but that is rarely helpful.
I struggled to get excited about Grid Legends, even when it seemed like Codemasters was really trying to make it fun. But without Forza's budget and production value, it needs more than FMV and simple handling to appeal to casual players.
Grid Legends is out February 25 on PC, PS4, PS5, Xbox One and Xbox Series X/S.
https://www.vg247.com/grid-legends-preview Grid Legends Preview: Despite Codemasters' best efforts, the series is just on the right track