Grim Guardians: Demon Purge is another gothic platformer from Bloodstained: Curse Of The Moon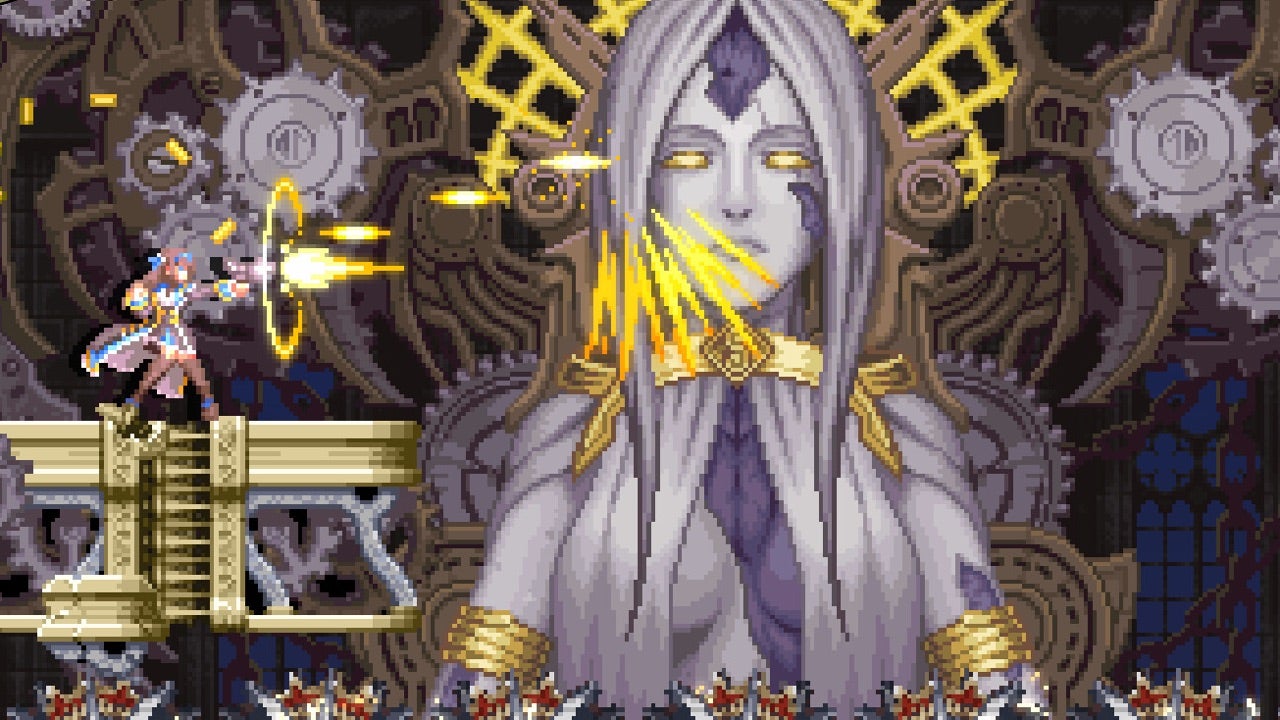 With two gothic platformers in Bloodstained: Curse Of The Moon and its sequel, you'd think developer Inti Creates would have had enough of moonlit towers, opulent interiors and the like, but no! The studio has now revealed Grim Guardians: Demon Purge, coming February 23 for Switch, PlayStation, Xbox and PC.
Grim Guardians: Demon Purge – described by Inti as a "side-scrolling 2D action game" – certainly has the air of a Castlevania that ticks all the aesthetic boxes as its demon-hunting sister protagonists brave a sprawling castle in an attempt to save their school.
Progression unfolds through different tiers, with each sister having access to unique abilities that players can utilize by switching between them. There are also bosses that reward new weapons on defeat – opening up new paths into later areas – as well as two-player co-op for those who want to play with a friend. In addition, Inti promises extensive difficulty options with the game's style system and unique changes in repeated games.
You can see some of Grim Guardians features in the Gameplay trailer up, and there's a slightly more bubbly twist to things in the Trailer for the Japanese opening filmadding a bouncy J-pop beat to the whole thing.
Inti Creates has a strong track record of delivering meticulously crafted – and wonderfully entertaining – retro platformers, powering players like Blaster Master Zero, Azure Striker Gunvolt and Bloodstained: Curse Of The Moon, a new game from the developer , is always worth keeping in mind.
We'll know what the studio's latest tariffs look like when Grim Guardians: Demon Purge is released for Switch, PlayStation 4, PlayStation 5, Xbox One, Xbox Series X/S and steam on February 23rd.
https://www.eurogamer.net/grim-guardians-demon-purge-is-another-gothic-platformer-from-bloodstained-curse-of-the-moon-dev Grim Guardians: Demon Purge is another gothic platformer from Bloodstained: Curse Of The Moon