Hitman 3 becomes "World of Assassination" and contains Hitman 1 and 2
Agent 47, this is Diana, I have a new assignment for you – from January 26th we will rename Hitman 3 to World of Assassination.
In addition, it now also includes all levels of Hitman 1 and Hitman 2. We will make this a free update for those who already own the game. Do you understand?
OK, Diana didn't actually say that, but Hitman developer IO Interactive sure did.
earlier today, IOI shared an update detailing how players (both existing and new) will be "experiencing, accessing and purchasing" the latest Hitman trilogy later this month.
It was a quick update consisting of two main points:
Hitman 3 becomes "Hitman World of Assassination" which also includes access to Hitman 1 and Hitman 2 through our existing Access Pass system. Hitman 3 owners get a free upgrade to Hitman World of Assassination on all platforms.
We're dramatically simplifying the shopping experience for new players. Hitman World of Assassination will be the only option available to start playing.
Two products will be available for purchase with this new World of Assasnation experience. The first is the standard version of the game, which will cost around US$70 ("or the local equivalent").
This edition includes Hitman 3 along with Hitman 1's GOTY Access Pass and Hitman 2's Standard Access Pass.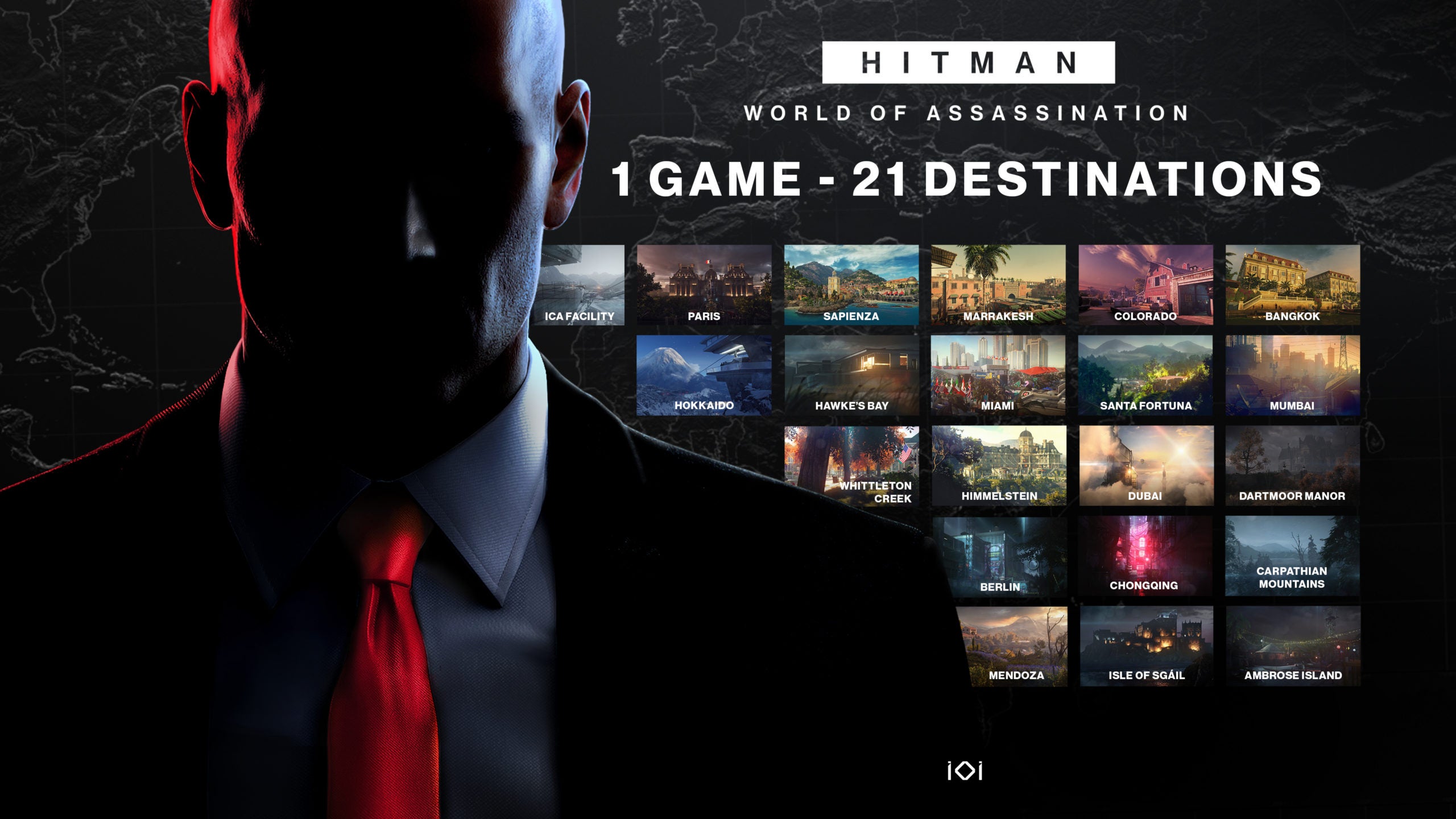 The second to be made available is the World of Assassination Deluxe Pack. This is a DLC pack that will cost around US$30 ("or the local equivalent").
These include the Hitman 3 Deluxe Pack, the Hitman 3 Seven Deadly Sins Collection (I particularly liked Lust), and the Hitman 2 Expansion Access Pass.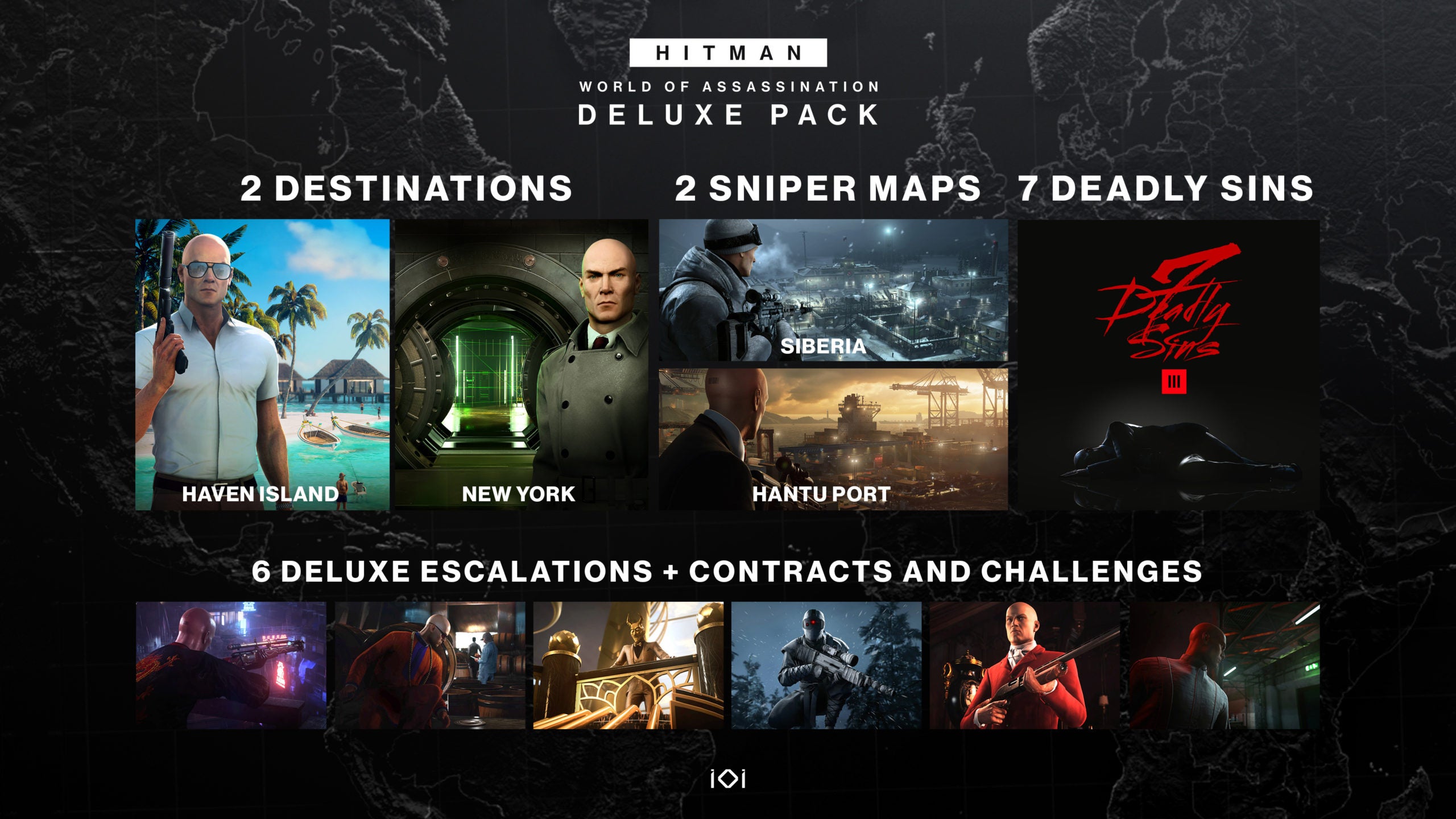 The developer stated that since some players will already own some but not all of the currently available DLC, flexible purchasing options will be available.
Over on Steam, IOI is bringing in a "complete the set functionality" for the DLC packs that come with the deluxe pack.
"If you own two of the DLCs, you only pay $10 for the remaining DLC ​​instead of having to pay full price for the full deluxe pack," IOI explained.
For those not playing on PC, the three DLCs from the deluxe pack can be purchased individually from the in-game store for $10.
IOI hopes this new "streamlined" approach to buying Hitman's Modern Trilogy will make everything "easy and simple" for consumers going forward.
For more on Hitman, see Ed's interview with Hitman 3's Jane Perry and David Bateson. Here they talk about playing misfits, absurd humor and IO's future with Bond.
https://www.eurogamer.net/hitman-3-to-become-world-of-assassination-will-include-hitman-1-and-2 Hitman 3 becomes "World of Assassination" and contains Hitman 1 and 2