Games
How the spirit of Bloodborne lives on in Elden Ring
Despite the rumor mill over the years, I can promise you there never will be Bloodborne 2. It just wasn't really Hidetaka Miyazaki's style (yes, he directed it Dark Souls 3, but that was Bandai Namco's intellectual property, and one always felt that he reluctantly returned to put out the bonfire forever). Also, the best PS4 exclusive is still perfect seven years later – and I say that even though the 2015 title looks dated now, with a missing 4K resolution and no 60fps patch for PS5.
However, that doesn't mean Yharnam's blood can't be found in FromSoftware's other games. Rather than aping the industry's constant desire to expand an IP's universe until all the fun and mystery is sucked dry, the developer has always been adept at creating new worlds, adopting similar ideas or mechanics that might evolve or fine were matched something fresh.
That's certainly true elden ring, which is – in many ways – far more epic and grandiose than what came before. In other ways, however, it almost feels like a Greatest Hits pack from FromSoft. Which means there's something of a spiritual Bloodborne 2 in The Lands Between for those who crave it as much as Father Gascoigne thirsts for that sweet, sweet blood.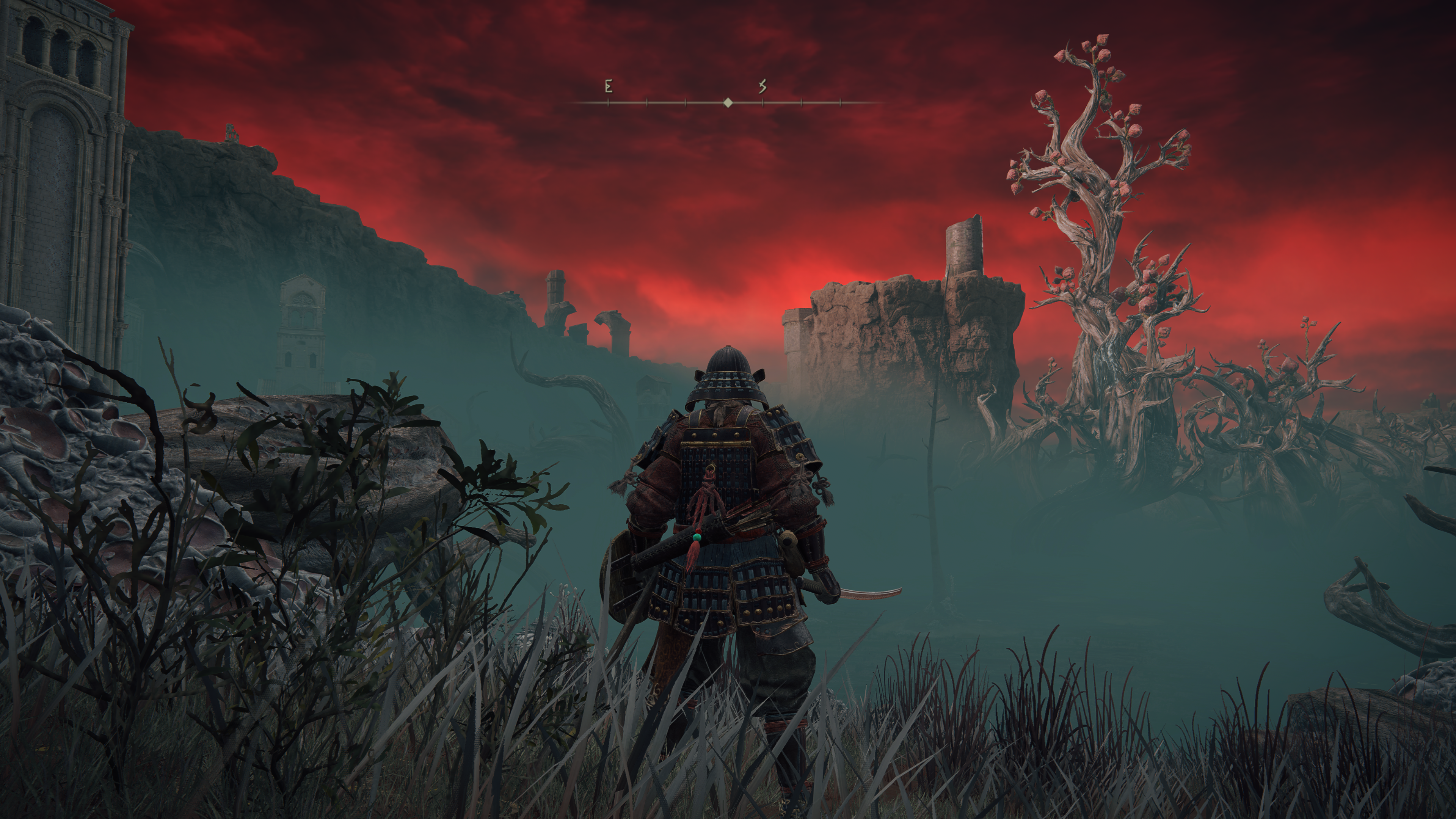 Elden Ring doesn't have the same sinister terrors or trick weapons as Bloodborne, of course (although Ghiza's Wheel bears more than a passing resemblance to the Whirligig Saw from The Old Hunters DLC), but its many smaller dungeons, caves, catacombs, and tombs, which are many of the same reshuffled environmental elements definitely hark back to the procedurally generated elements of Bloodborne's Chalice Dungeons.
On my first playthrough, when a chest in the starting area mischievously teleported me to a godforsaken mine with higher tier enemies, I couldn't help but think of the nightmarish, extraplanar world of Bloodborne. And once I figured my way out of this new locale, I was greeted by a blood-red sky—a sky not unlike that of Yahar'gul, the Unseen Village.
This location turned out to be Caelid, a complete hellscape where skulls form on cliffs, where the center of the map is just a big poisonous swamp, and where you're mercilessly hunted by giant dogs and crows. In short, the doomed land of Caelid is every bit as nightmarish as the Nightmare Frontier or Nightmare of Mensis.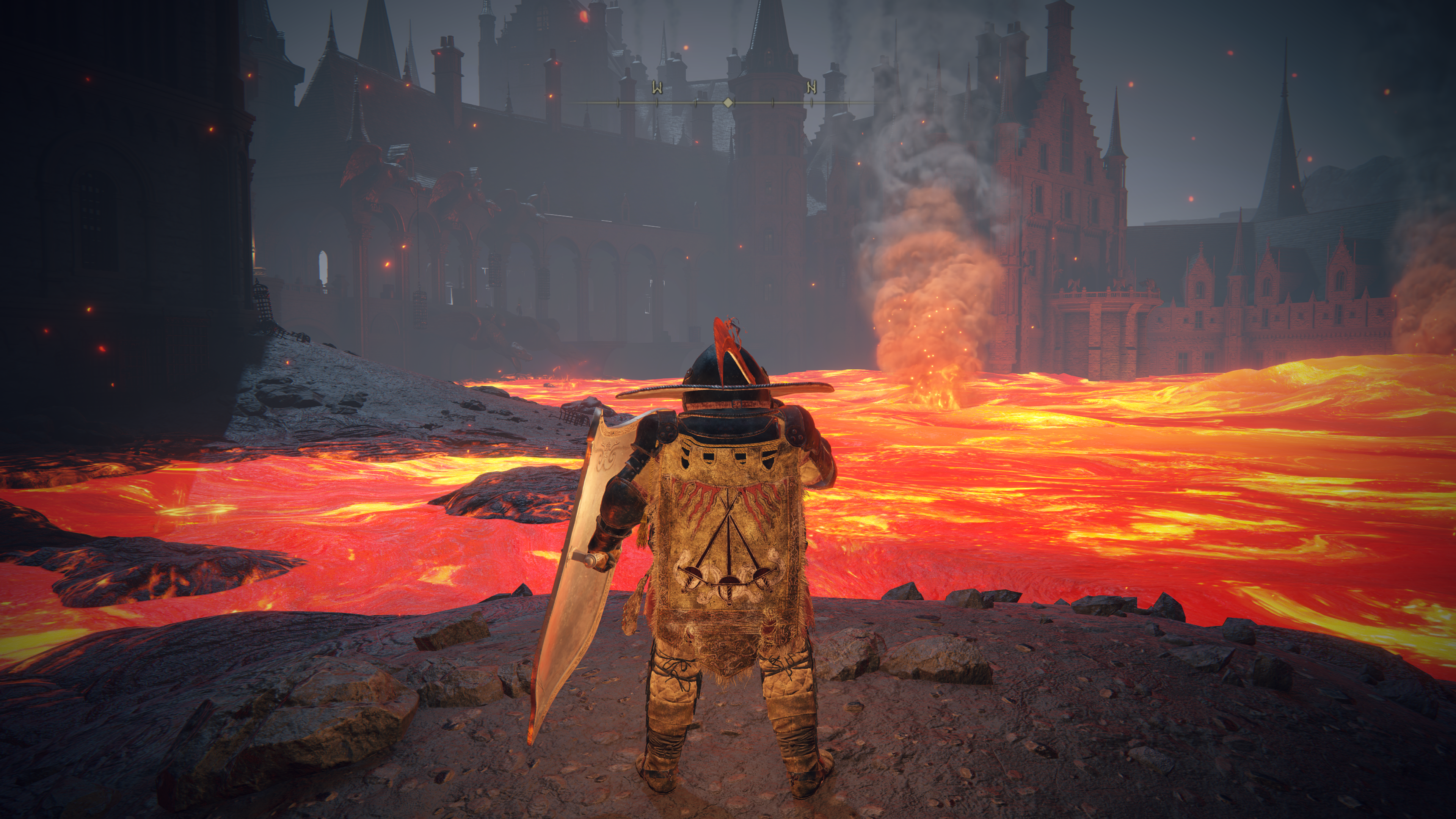 But there is another, more notable tribute to Bloodborne in Elden Ring. In typical Miyazaki fashion, you're very likely to miss the first time you play through the game. I'm talking about Volcano Manor at the top of Mount Gelmir, which – despite being the home of Praetor Rykard, one of the demigods mentioned in Elden Ring's introduction – isn't part of the critical path if you're just looking to complete the game .
But even if you did reach the mansion and befriend the enigmatic Lady Tanith (who basically turns you into Agent 47 and hands you letters identifying NPC targets you can ambush and assassinate), you probably wouldn't know that there's actually an entire city hiding underneath, out of sight. Technically, it doesn't even have a name, since all the Sites of Grace you quickly tour just say you're in Volcano Manor. But given the name of a church from which you can enter, I refer to the place as a "prison town".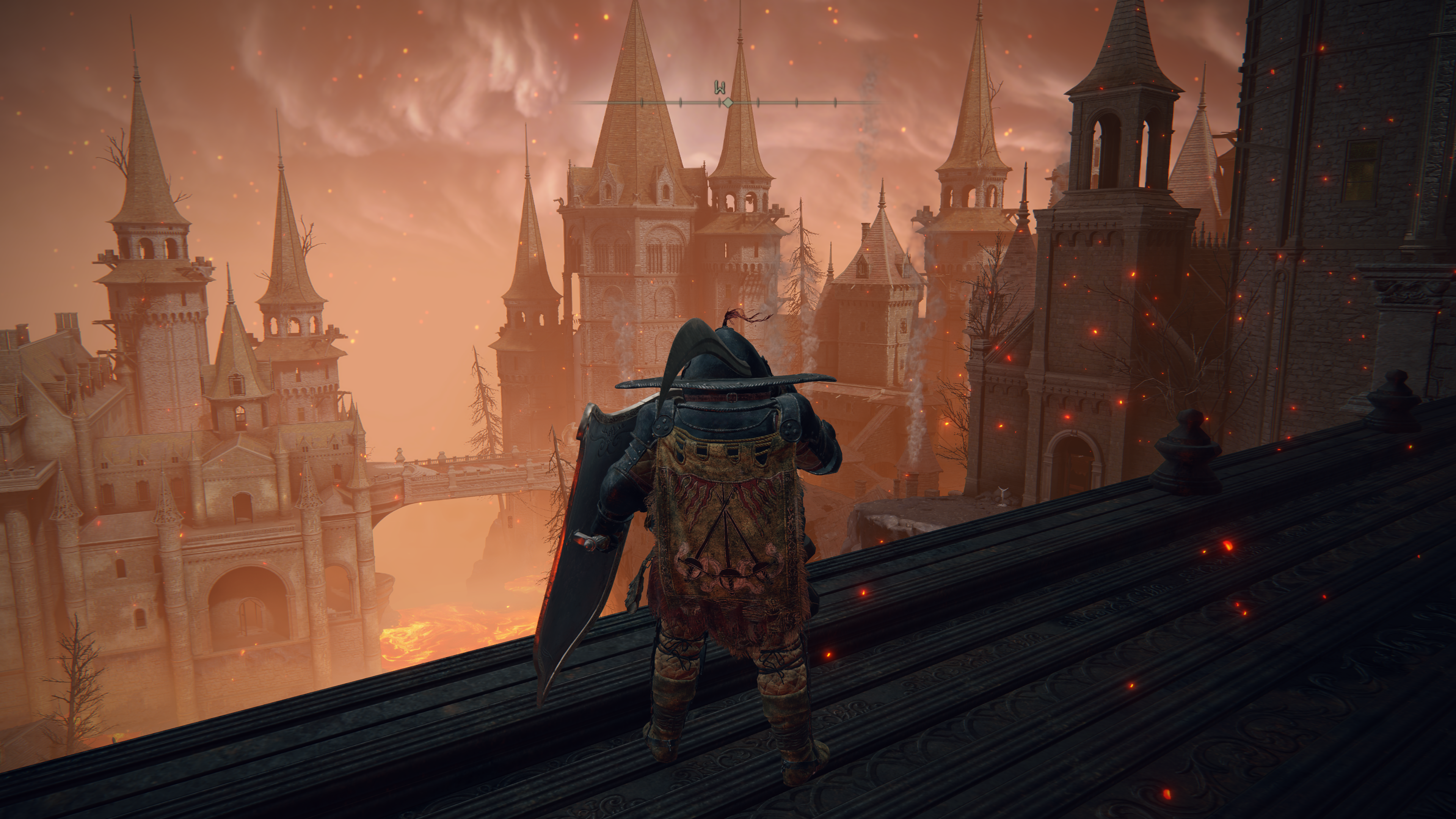 Take a look at Prison Town's Gothic architecture and its hellish denizens (of course, there are rabid dogs roaming the cobbled streets, too), and it feels like you've wandered into Yharnam, even though it's built on lava became. After all, we are essentially on top of a volcano. The way you find the hidden secret passage beneath the mansion before you reach a small church and slowly open its double doors also reminds me of how hunters explore Yharnam's Cathedral Ward… only to discover that Old Yharnam is right there underneath it is.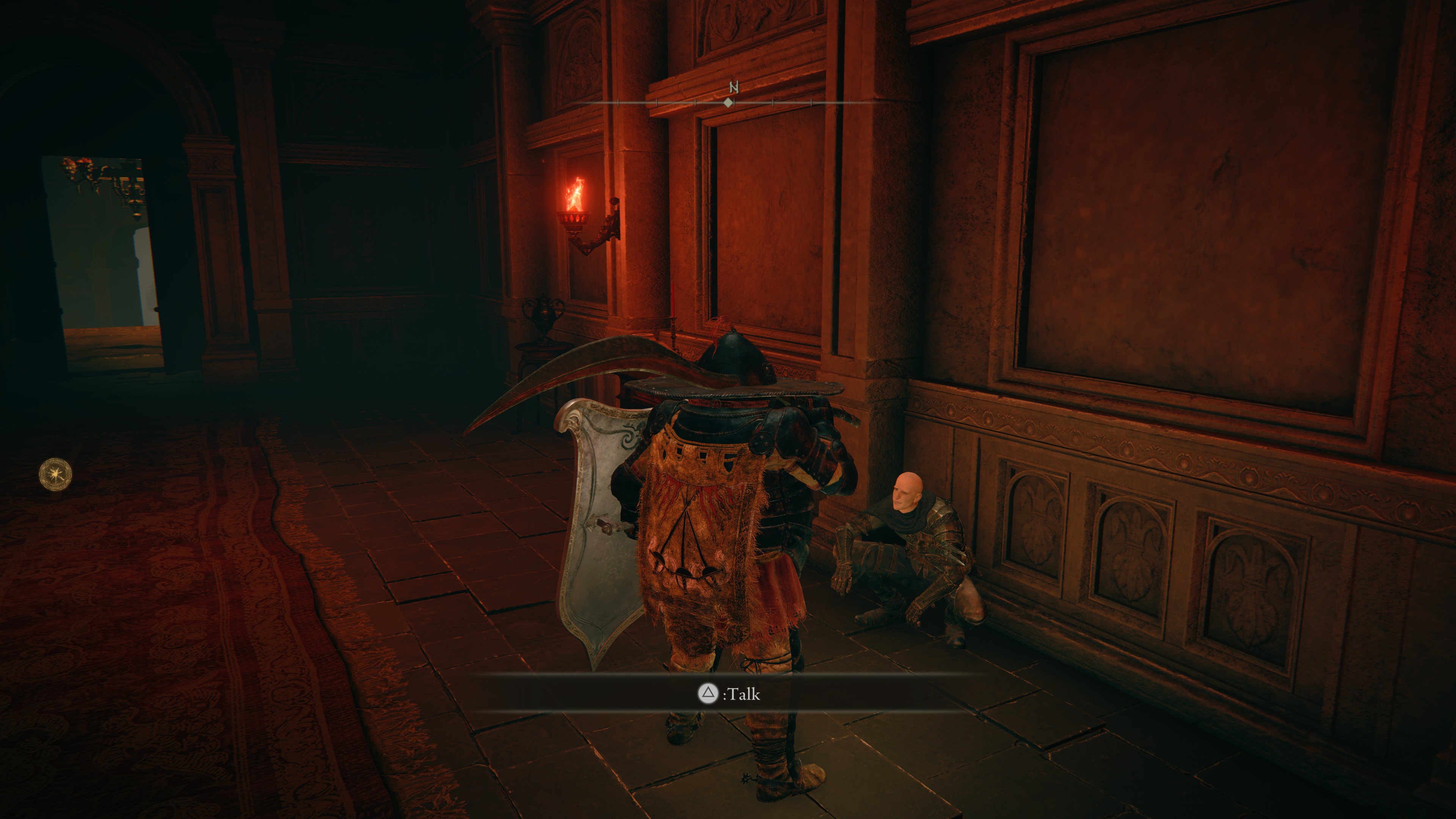 But that's not how I came across Prison Town. There is another way to get there that doesn't require hiking up Mount Gelmir, which I discovered at the base of the water wheel in Raya Lucaria Academy. Down there is one of those creepy mechanical Iron Maidens that – if its swinging blades aren't bad enough – also has a strange creature inside that can grab you if you get close. When this particular Iron Maiden catches and kills you in this way, she transports you all the way to a mysterious magma-filled location in Volcano Manor, where you are trapped until you find a site of mercy – or, alternatively, discover it is connected to prison town .
This reminded me of the kidnapper in Bloodborne, who appears mid-game in Cathedral Ward and, if he manages to kill you, stuffs you into the big sack on his shoulder. It will eventually dump you in the Hypogean Prison; an underground prison also connected to Old Yharnam and Yahar'gul. That's not the only similarity, though, as this unusual transport method is also linked to Patches, the famous FromSoftware recurring character that everyone loves to hate.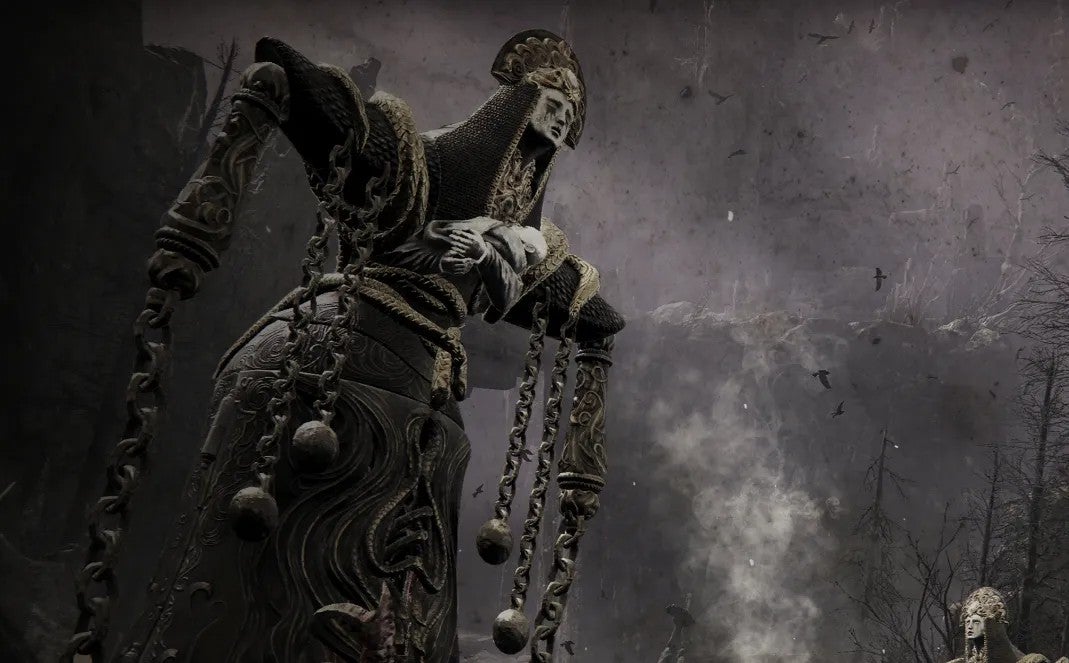 You see, while I actually found the Iron Maiden through an online tip, the real in-game clue comes from the sneaky bald guy – except he tells you there's a way to get to the base of the Earth Tree. In that sense, it's just like his spider-like form in Bloodborne: he tricks you into getting killed by an invisible amygdala, though he's lucky enough to give you a tonsil stone so you survive and get taken to the lecture building (and, then the path to the nightmare frontier). While Spider Patches was a worshiper of Amygdala, Elden Ring's Patches the Untethered is linked to Lady Tanith as you later find him sneaking around the hallway of Volcano Manor.
The beauty of the Elden Ring is that despite its intimidating vastness, there's always something intriguing to discover. Some of my personal highlights are the secret location of the Haligtree (where you can fight Malenia) or the entire Ranni the Witch questline.
But for Bloodborne fans craving a taste of a return to Yharnam, Volcano Manor and its hidden prison town is the place to be. This city is not finished yet.
https://www.vg247.com/elden-ring-spirit-of-bloodborne How the spirit of Bloodborne lives on in Elden Ring