'I didn't know what was going to happen': Eric Dier on fan confrontation, abuse and his England recall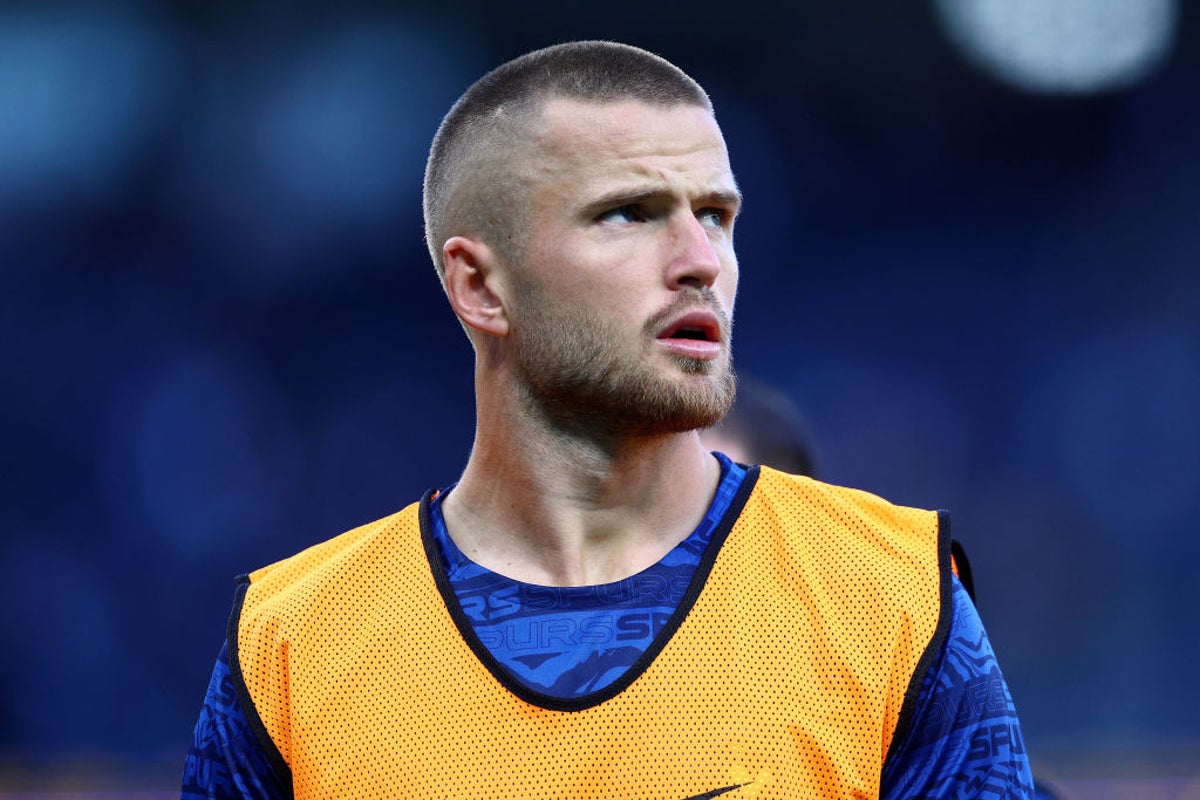 Whether he's heading to Qatar or charging into the crowd, Eric Dier thinks he carries his principles with him. A recall in England is just the right timing for a footballer who thinks he is in the form of his life and a thinker eager to understand the troubles in the World Cup host country. "From my point of view, anywhere in the world, as an individual, I will carry the same values, no matter where it is," he said.
Dier can be a man of action as well as of words. His insight into fan misconduct and intimidation of players' families comes from personal experience. He is the grandson of Ted Croker, a former Football Association secretary, and was banned by the FA for four games in 2020 for venturing into the stands to defend his brother Patrick when he was insulted by Tottenham fans .
"I wasn't happy at all with the way it was handled," he said. "I don't know what to say about that because I don't know if I'll be banned again or fined. But I don't regret it at all and would do it again. [For] my family, my teammates, anyone, a friend of mine. I consider myself extremely loyal."
If there's a widespread sense that crowd issues have become more frequent and uncomfortable post-lockdown, Dier agrees. That's why his mum won't be going to Tottenham's games on the street. "It's definitely gotten worse," he said. "For me, this is a serious problem. I had some family and friends at Chelsea's away game against Tottenham and they were struggling. Not nice ones either. It's a huge, huge problem. It was verbal, not physical, but bad stuff.
"I never complain about this stuff and I don't mind. We played Burnley in the next away game after I went into the stands and the Burnley fans sang a song about my brother and I like something like that: I think it's quite funny. I like that kind of humor. But there are some things that I find very strange. It's not nice. My mother has never been to an away game. She'd love to do it, but I'd be worried – and that's crazy, isn't it?"
When Louise Dier can't travel to see her son play, she misses seeing a player having a personal renaissance. Dier was a staunch supporter of Gareth Southgate's England, the player whose penalty kick won the 2018 World Cup penalty shoot-out against Colombia, but he lost his place in the squad ahead of Euro 2020, a troubled year accompanied by a slump in form when the Spurs of Jose Mourinho struggled and wondered if he had an international future.
"Not going to the Euro… maybe I didn't know at that point what was going to happen after that," he said. Unlike many others in his profession, Dier adapts to games. He has seen much of Euro 2020, when England reached the final in his absence and when his former team-mate Christian Eriksen almost died on the pitch while wearing the colors of Denmark.
"To be honest, when I think of the euro, the first thing that comes to mind is Christian," he said. "I've been very fortunate in my life that I've never really lost anyone close to me. That was just a really bad day. I watched on TV; I can't really talk about it, man. It was hard."
The renaissance on the pitch owes much to Antonio Conte; With England adopting a back three, he plays at the heart of the Italian 3-4-3. "He is the godfather of this system," he said. "I don't want to sound like a teacher's pet, but he's done a lot for me. He influenced me a lot in every way: tactically, physically, mentally. I think I've reached the best level of my career, not only this season but also last season."
Dier may now be England's finest central defender – or certainly the fittest – and yet he believes reports of his death have been exaggerated. He chose not to revisit the darkest days under Mourinho – "I don't want to go there," he said – but reflected: "I think it was my most difficult season missing the Euros but that I don't think it was as bad a season as it's portrayed: nowhere near," he explained. "I would be very happy to sit down with someone and go through each game and then we could talk about it."
Regardless of whether Southgate agrees or not, Dier remained in international exile for nearly two years. He became a celebrity among Tottenham fans when he was stuck with 45 caps, tantalizingly close to a personal half-century. "When I wasn't in the squad I thought about how close I was. That annoyed me," he said.
Now a player with the FA in his blood is on the verge of receiving the kind of recognition that comes from joining an exclusive club populated almost exclusively by the big and the best. "I would love to be able to reach a milestone like that," he added. "I saw that they now have a board at the hotel reception with all the people who have made 50 and 100. It's a dream to be able to achieve that." Go to Qatar and Dier probably will and he will have done it his way.
https://www.independent.co.uk/sport/football/england-eric-dier-southgate-conte-tottenham-b2171536.html 'I didn't know what was going to happen': Eric Dier on fan confrontation, abuse and his England recall