News
I was looking for affiliation with a transracial adoptee
When I first came to China, I became one of their lost girls. When I was taken from my birth mother's arms and dumped at a nearby train station, I became a statistic – another baby uprooted by the country's one-child policy. At 11 months, I was torn from China's embrace and placed in my parents' embrace. My roots began to grow in the soil of another country.
When I was old enough to understand the seriousness of my truth, my parents sat down with me and told me that I had been adopted from China. This supposed revelation did not change the course of my life as my parents feared. Even as a kid, it was pretty easy to tell that I didn't look like the people around me, especially my parents. In fact, I thought it was great to be different – to come from a country so rich in history and culture.
However, the reality in a predominantly white city is that many of its residents marginalize anyone who is different. I was trying desperately to fit in with the other kids, but I realized early on that despite my parents' wisdom, I would always be an outsider because of my Chinese heritage.
Growing up, I would listen to friends discuss which parent they were most like, and I would struggle with the guilt that came with wanting to be a part of those discussions. I laughed with the others when they asked me to speak to them in "my language" and then spoke gibberish in a way meant to imitate Mandarin. For years I didn't know how to feel or if my feelings were even valid. Little did I realize that these seemingly minor acts of aggression were racist and would develop into hatred in the future.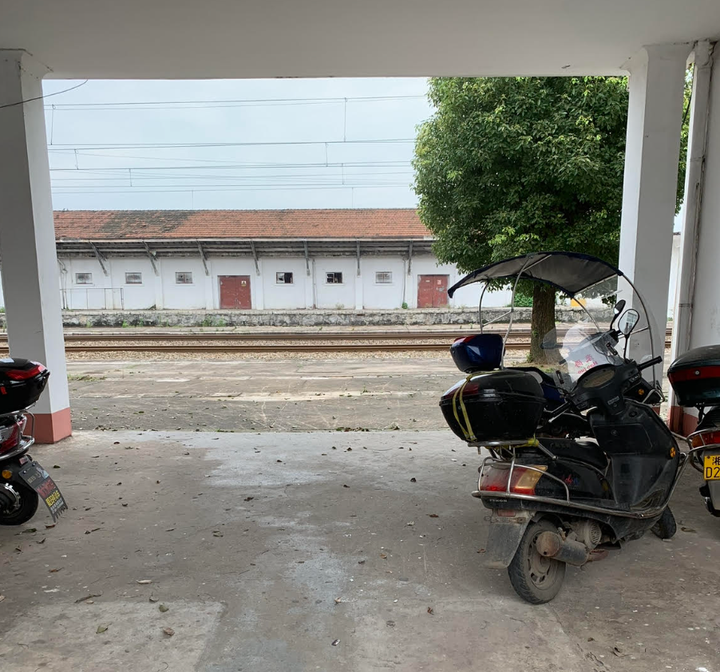 When I first came back to China with my parents, I was 9 years old and I longed for a place full of people who looked like me. I was utterly awed by the country that created me, and that's when I realized for the first time that I needed to confront being Chinese. This turned out to be almost impossible. It was obvious that I was not one of those living in China. From the way I dressed to the language I spoke—or couldn't speak—to them, I was American through and through.
The further the journey lasted, the more I lost contact with China and Chinese culture. I felt like a foreigner in a country that I desperately believed should have felt like home. This was the revelation that changed the course of my life: My identity as a transracial adoptee seemed to define me everywhere I went. I was too Chinese to be an American in America and too American to be a Chinese in China.
As I got older, more and more adults asked me how lucky I felt to have been adopted from China, and I resented how their questions turned me into a commodity. When I didn't respond with gratitude for my adoption, it was as if a switch had been flipped in their minds and they saw me as a selfish girl who owed everything to her parents. I have left a wealth of words unspoken. To these people, this issue seemed clearly in black and white: I was adopted from China after being left at the train station and should be grateful for the generosity of my parents – for the roof they put over my head and that Food they put on my plate.
Obviously I love my parents. They have given me so much and without them I would not be where I am today. My enlightenment came when I realized that I could love my parents and mourn what I lost at the same time. Even if transracial adoptees are placed in great, loving families, that doesn't change the fact that their culture has been stolen from them.
I've always been somewhere in-between: not quite Chinese, but definitely not white either. Despite the large size of our population, particularly in the United States, the spaces and resources available to transracial adoptees are scarce. My parents never concealed the fact that I was Chinese and they did their best to introduce me to Chinese traditions, but their efforts had their limits. However, I am fortunate to have parents who wanted and pushed me to be associated with the country where I was born.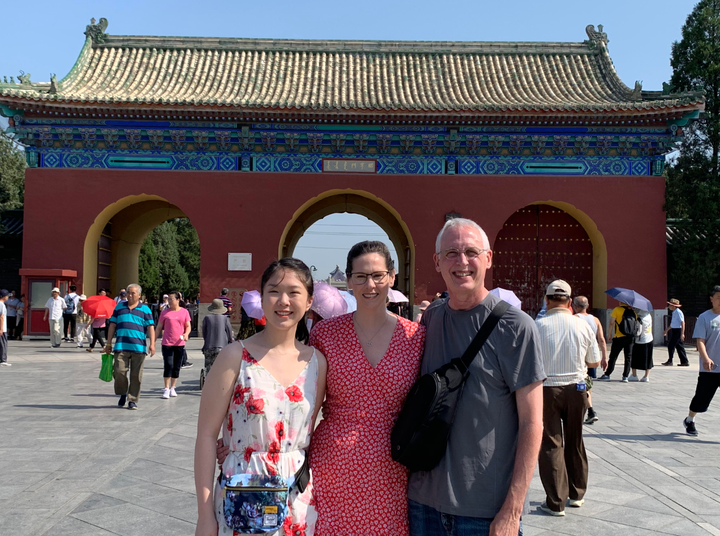 When I came to them wanting to feel more connected to China and Chinese culture, they searched for years for someone to teach me Chinese. Unfortunately, this task turned out to be extremely difficult, so I started teaching myself the basics instead. My parents promised to take me back to China as soon as possible, especially now that I was older and could understand the meaning of the journey a little better. They realized I was struggling to reconcile my identity and always made sure I could count on their support. Unlike others, my parents never blamed me and were—and still are—pillars of support.
When I returned to China for the second time, I was 15 and felt more connected to my feelings. I wanted to connect with other adoptees and hear their stories. This trip, aimed at adoptees from the same agency, allowed me to spend time with others who had been adopted into white families.
Together we found and created a safe environment for each other where we could talk about our experiences and let our feelings flow freely without fear of judgement. This visit was different for me. I felt seen and heard by others who were experiencing the same inner turmoil as I was. We laughed and cried together and lamented what could have been. Could we have met in another life under different circumstances?
It didn't matter, we replied. We realized that all that mattered was what we had now: a fragmented past mixed up with a found family, including each other. While we didn't all have the same goals for our return to China, we did have one thing in common: balancing our guilt and our curiosity. As for me, I wasn't upset with my biological mother for abandoning me, especially when I understood the state of China and the one-child policy. But the curiosity to know where and from whom I came was there and probably always will be. At the end of the journey I cannot say that this goal was fully achieved. But while it may sound cliche, we adopters found each other, and in a way, that was worth more to us than our original goals.
When I returned to the United States, I left high school with a different perspective than the one I started with. I felt able to embrace my in-between identity and reconcile the parts of me that had always felt at odds. Still, I lean on the ones I've found on my journey and continue to look for others to help me feel whole.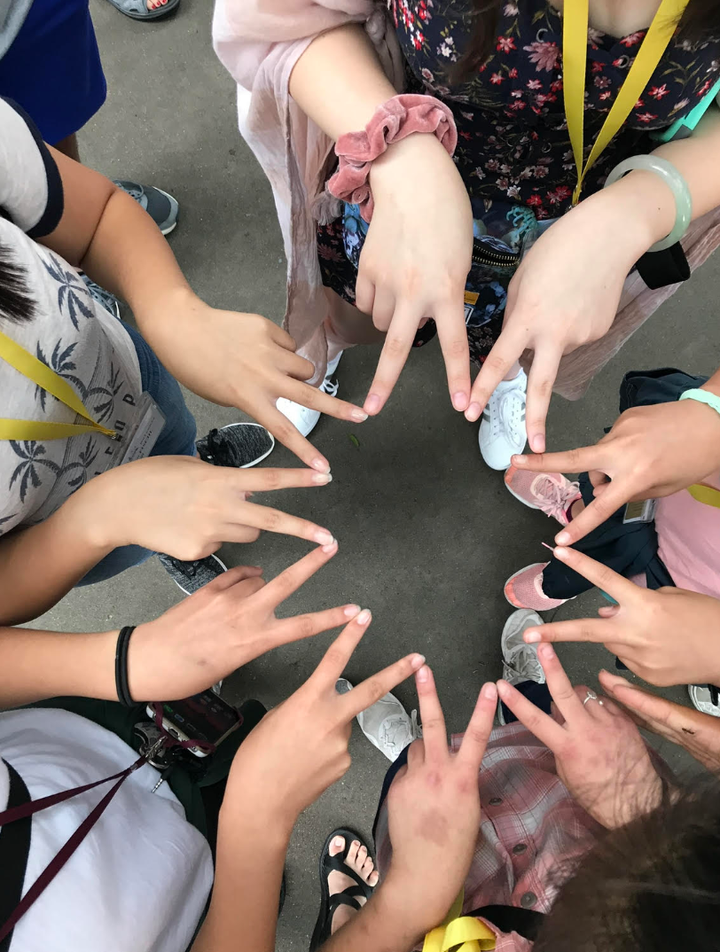 All adopted transracial people deserve to have a place where they can express their feelings and feel a sense of community. While I know that not all adopted transracial people are willing or able to return to their country of birth and network with others who have shared their experiences, I hope they find another way to build community, perhaps through local groups or online . Being able to share my thoughts, feelings, and challenges—which I only worried about because I thought, felt, and faced them—with people like me changed my life for the better.
It has been a difficult adventure to reach a place where I feel comfortable with who I am—Chinese, American, and adopted—but it has not only allowed me to deepen my roots, but also flowers in who I am today to make life bloom.
Iris Anderson is studying Biology and Psychology at Columbia University and is part of the Class of 2026. She loves to write in her spare time and draws inspiration from her personal experiences and those around her. Iris would like to thank her university professor of writing, Emily Weitzman, and her professor of literature and humanities, Taarini Mookherjee, for supporting her writing efforts.
Have a compelling personal story you'd like to see published on HuffPost? Find out here what we are looking for and send us a pitch.