If the 1-2 Switch sequel rumors are somehow true, how could Nintendo improve on them?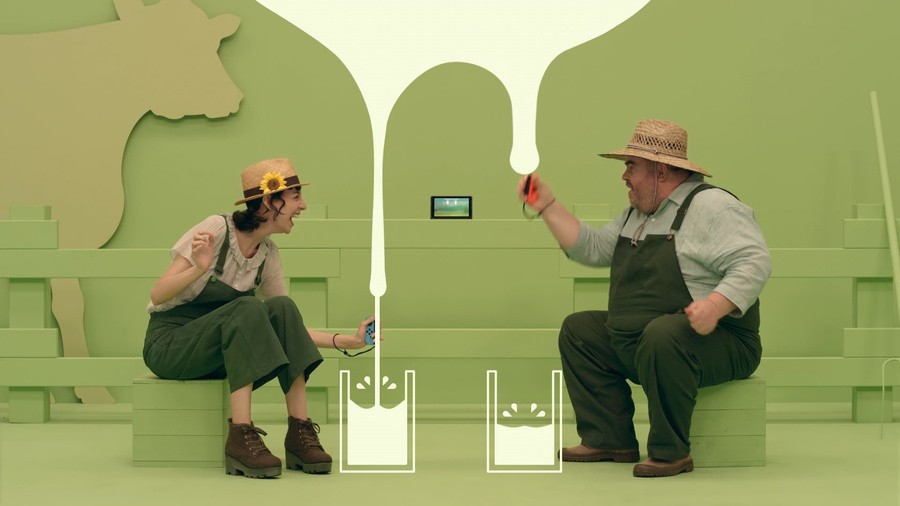 Nintendo rumors and the world of "insiders" can be a weird, confusing place at times. While there's no shortage of legitimate leaks, some of the speculation may appear as tall tales, fever dreams, or even potential machinations by Nintendo trying to bait and identify internal leaks.
A little speculation that just won't go away depending on who you listen to refers to 1-2 switch – is the Joy-Con focused party game allegedly get some sort of sequel. Our reaction – along with others, we're sure – was generally confused and found the idea quite amusing; our lack of even a single "rumor" post, picking up on tweets and assertive statements, confirms this.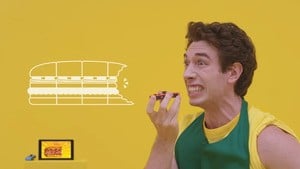 Which of course shows what we think of the original and how little prestige it has Miscellaneous First party launch title for Switch. Your humble writer recently rated purchasing the game as a major regret on release day. Positioned specifically as a showcase for the Joy-Con controllers, it delivered in that sense, but differed greatly from the stylish Nintendo Land on Wii U or the iconic Wii Pack-in Wii Sports. Instead we had weird concept videos introducing a series of quirky mini-games and that was the whole point of the experience. Fun in the right amount in short bursts but otherwise a disappointment – check out our 6/10 review for a reminder if you'd like.
It doesn't seem like a game that needs or warrants a follow-up, although it insists it happens. Its sales were relatively impressive, exceeding 3 million units, but that should be taken into account in the context of it being a family-friendly launch title and having less competition in that first year, and it was positioned by Nintendo as a presentation of the Switch. We're not convinced there would be the same interest now, especially given all the other local multiplayer party and minigame experiences available on Switch. We've already had two Mario Party games, but is there really enough interest for a 1-2 Switch sequel? It sounds like Nintendo is misinterpreting the original's sales figures, but then again, there are now over 100 million Switches in the wild – maybe it's not such a crazy idea.
So, let's cheer the rumor up – if 1-2 Switch got some sort of follow-up, what could Nintendo do to make it a desirable must-have for Switch? Here are a few ideas.
Idea #1 – Make it a budget (or even free-to-play) title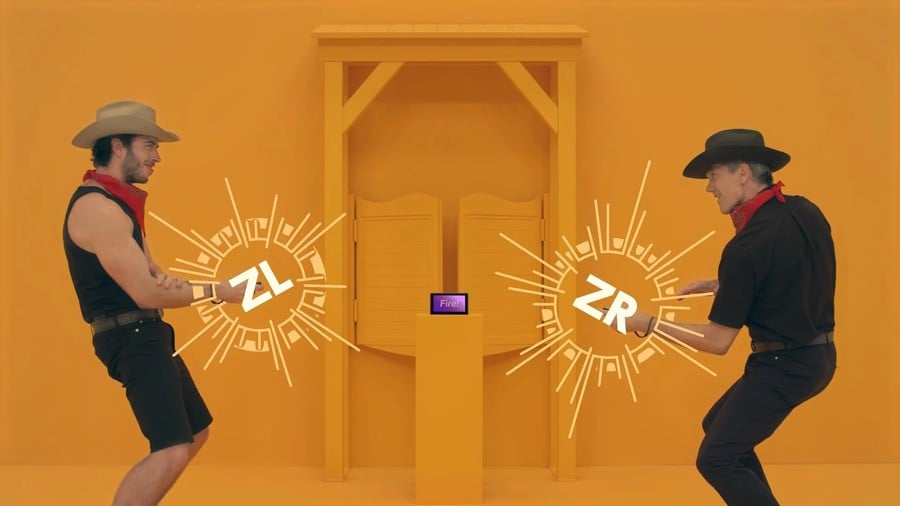 Part of the problem with 1-2-Switch at launch was that, like everything else related to the Switch, it felt expensive. When the Switch launched, many were obviously happy with the prices for games and accessories – very few people feel like they didn't get their money's worth with Breath of the Wild, for example.
Still, 1-2-Switch cost $50, and not everyone felt the content justified that premium price. From a business point of view, it was probably smart from Nintendo, as it sold a decent amount to keep the company coffers strong while Zelda was struggling to get off the ground. However, if a sequel/follow-up were to reach a premium price point, we suspect the online reaction would be negative, to say the least.
As the generation has evolved, Nintendo has begun to show flexibility in pricing, even with first-party games. Titles like Nintendo Switch Sports, Big Brain Academy, and WarioWare: Get It Together! are priced in the $30-$40 range, setting a precedent for lower-tier games that are slightly more affordable. At least that should be possible here.
If Nintendo is feeling keen, it might even dabble in a free-to-play model, with some trial mini-games and then in-game bundles or individual purchases. The company experimented with free-to-play a few times in the 3DS and Wii U era, and there are various third-party free downloads on Switch too. The ice cube shaking mini-game was an undeniably great trick – we might have paid a pound/dollar/local currency or two to try it ourselves.
Idea #2 – Involve more players and more creativity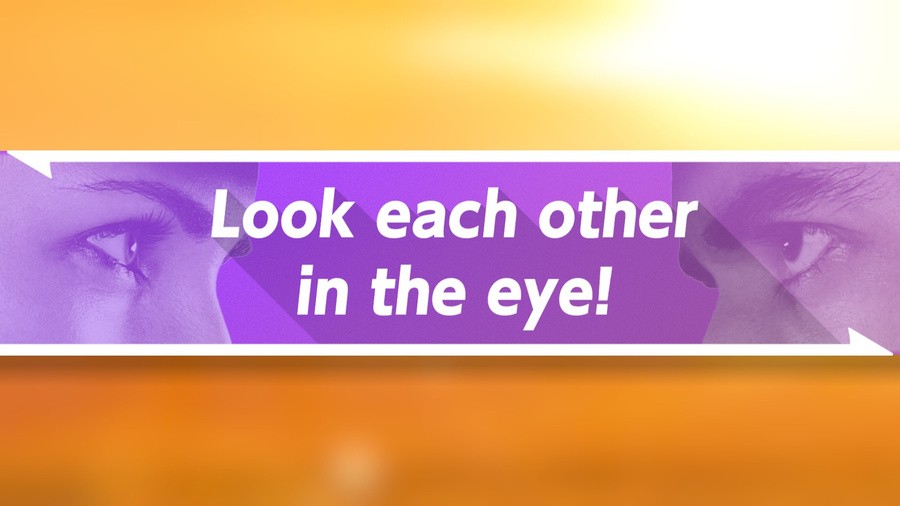 When thinking about how the 1-2 switch style of minigame could work, one thought is to include more players. This could mean having up to four Joy-Cons active at once, but also using asynchronous multiplayer ideas with some players using phones – like that jack box series as an example. Larger groups, locally and possibly online, with useful methods of communication/voice chat, can have some particularly fun and wacky experiences.
Since 1-2-Switch, Nintendo has also gone further in using Switch systems and controllers. We've seen neat ideas in Mario Party entries, while Clubhouse Games: 51 Worldwide Classics has also done clever things. We're all for features like pointing Switch devices to join screens and change the game; If a 1-2 Switch sequel were free to play or had a free companion download like Clubhouse Games, that could open up some ideas that would get people talking and generate positive buzz that might stand a chance against the collective shrug of a sequel would be elicited by swathes of hardcore Nintendo fans.
Maybe we're generous with a "shrug" there too.
Idea #3 – Make more "Nintendo" with crossovers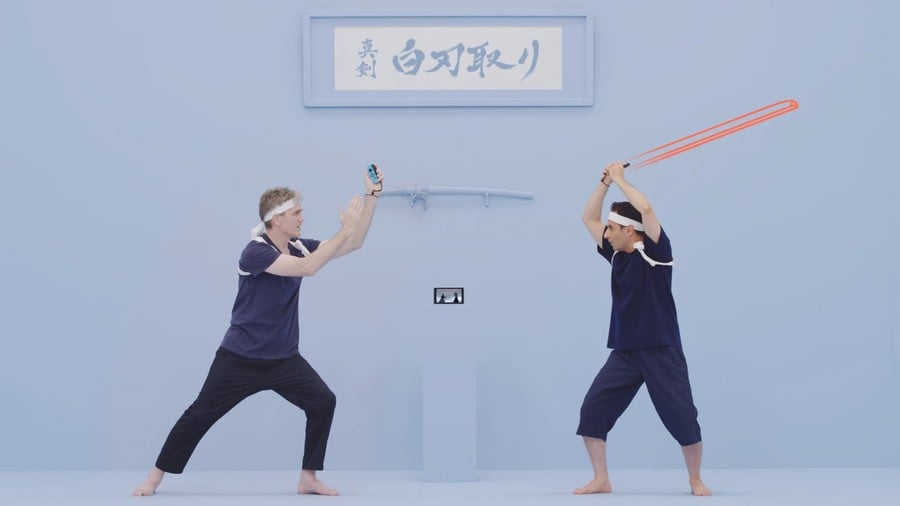 1-2-Switch had a particular presentation approach, with actors appearing in all sorts of colorful rooms to demonstrate each game. This isn't a criticism of the cast, they did an admirable job, but the tone was quite odd and it could easily have been a third-party game; it wasn't very 'Nintendo'.
If the "brand" is to continue in some form, videos will likely return, but the presentation can be adjusted. Whether it's character crossovers (maybe some CG 'demonstrations' with Nintendo characters) or an overhauled UI and broader look, much of the game could be aurally different, and adding some retro Nintendo charm could certainly make us to take a second look at it.
Or just put Wario in it. There isn't a game that isn't better if you put a Wario in it.
Idea #4 – Add it to Nintendo Switch Online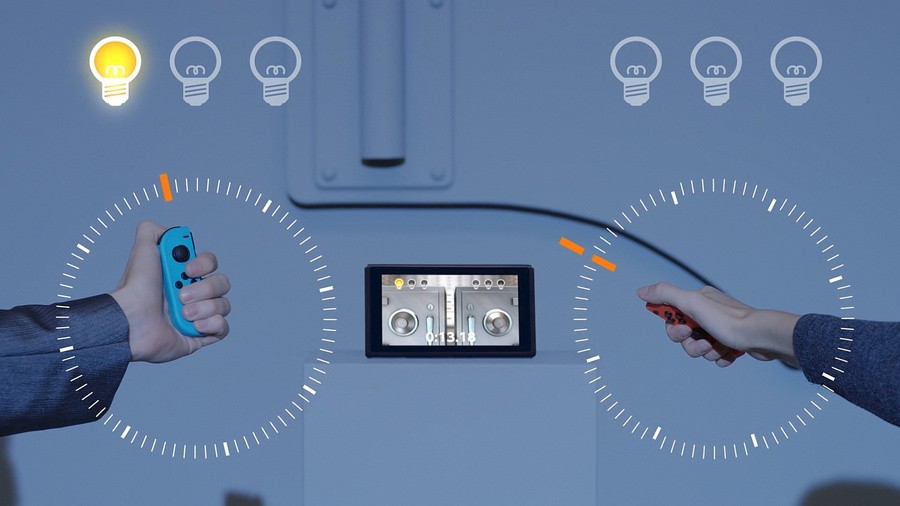 Look, just put down the pitchforks and let's talk about it!
Nintendo Switch Online won't be going anywhere for a while, and we suspect the expansion pack won't either. When it comes to this expansion, Nintendo has been constantly adding more content to lure people in, especially for major DLC additions for games. It's a mix of current/new DLC (Mario Kart, Animal Crossing) and older DLC (Splatoon 2), but combined with the slowly growing Nintendo 64/SEGA Genesis library, we're gradually seeing the add-on offering better value.
Would Nintendo add a new game like this to the service? It's certainly not impossible, and if anything is a candidate, it could be kind of a 1-2 switch sequel.
Also, let's not forget that the basic subscription comes with exclusive games, but specifically designed to encourage online play. tetris 99 and others were nice additions for subscribers, so the precedent for further experimentation on the part of Nintendo is there.
---
So there are a handful of ideas, but what do you think? Some on our team still don't believe the rumors that a 1-2 Switch successor is on the way. When it does happen, though, it'll be one of Nintendo's most quirky announcements in recent years; We can't help but be intrigued by the idea.
Let us know in the poll below, and as always, share your thoughts in the comments!
https://www.nintendolife.com/features/talking-point-if-1-2-switch-sequel-rumours-are-somehow-true-how-could-nintendo-improve-it If the 1-2 Switch sequel rumors are somehow true, how could Nintendo improve on them?