Interview with Matthew Parker, CEO at IT Company: Babble
Babble is a cloud solutions reseller that helps customers easily use, deploy and manage next-generation technologies. Our goal is to provide customers with easy-to-use tools to create an agile, scalable and secure work environment – with a focus on communication, contact center, cyber and mobile.
We help ambitious, growing companies maximize the transformational benefits of cloud technology so they can build the organization they want.
Since 2018 we have acquired 16 companies large and small across the UK for a combined value of £300m. In 2021 alone we made a record nine acquisitions, leading to being named the UK's largest buy-and-build consolidator of the year by ICON Corporate Finance.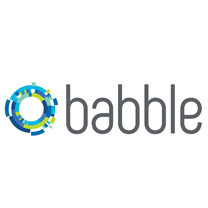 Who is your target customer?
In theory, our target customer is any company that is ambitious, focused on growth and interested in using the most modern technological solutions. Our current partners range from TV broadcasters, holiday providers and hotel chains to insurance companies.
We work with companies who are doing something interesting – whether they want to shift their broader focus, enter a new market or adapt their offering – and we support them during this time of change.
How has the company performed during the pandemic?
The pandemic has had a twofold effect on us. First, in March 2020, we needed to help clients go from an office with hundreds of employees to hundreds of offices with one person overnight. Over time we have had to continue to adapt to changing ways of working and are now helping clients to manage and support their dispersed workforce, be it remote, hybrid or fully face-to-face.
Then it helped us develop our own regional focus. From the start we wanted to build a nationwide business with hubs across the UK. Many of our customers want to speak to someone local when they call us. As a proud Scot I understand that. Ultimately we want to be local but with the talent and resources of a national organisation.
What can we expect from Babble in the future?
The further development and improvement of our regional presence is very important to us. Our long-term goal is to have hubs across the country – Babble Scotland, Babble Northwest, Babble Northeast, Babble South and more. We plan to eventually have a general manager running each hub and providing local advice to the companies there.
https://techround.co.uk/interviews/meet-matthew-parker-babble/?utm_source=rss&utm_medium=rss&utm_campaign=meet-matthew-parker-babble Interview with Matthew Parker, CEO at IT Company: Babble